Hidden libraries, breathtaking art, squares filled with Christmas trees and the smell of mulled wine. Its only a glimpse of Antwerp I got to experience during their Winter in Antwerp festivities. This year, from Friday 9 December 2022 to Sunday 8 January 2023, the historic centre of Antwerp is transformed into an enchanting winter wonderland. The weekend before Christmas I was invited to experience the magic of Antwerp during this festive time.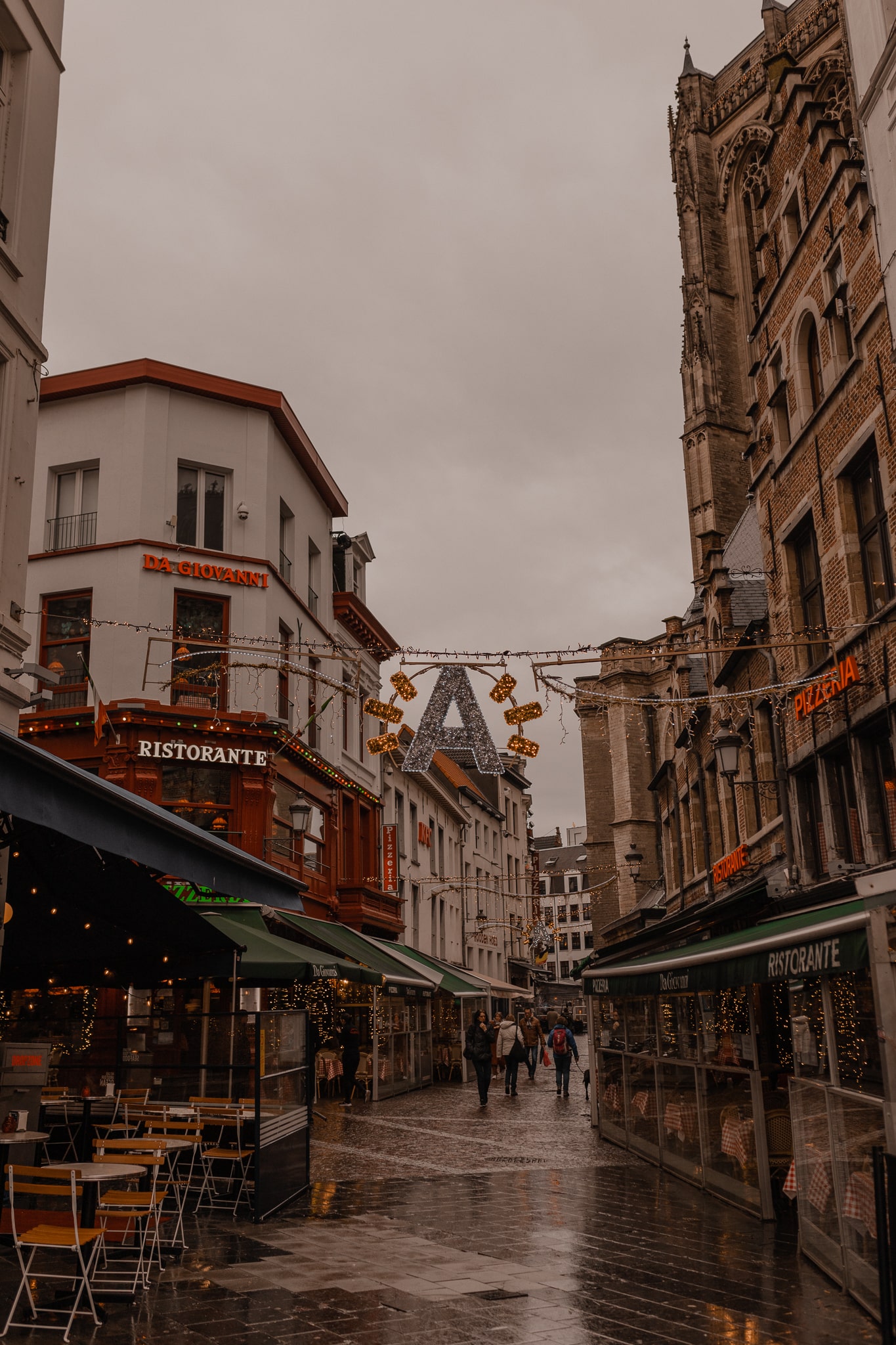 — This article was produced as part of a PR trip, all words and opinions are my own —
A fairytale escape in Belgium
To me, there's nothing more magical than a city during Christmas time. The dark and gloomy days make way for fairy lights, the sound of laughter and decorations on every corner. Even though it is my second year experiencing Winter in Antwerp, it still felt like falling in love with a city for the first time. In today's blogpost I take you along everything we got up to, and everything you could be doing during your getaway to Antwerp. Before we dive into it, here are some things to know before planning a visit:
Winter in Antwerp runs from Friday 9 December 2022 until Sunday 8 January 2023
Antwerp City Card is your key to the city. Depending on how much time you have in Antwerp, you can choose from the 24, 48 or 72 hour formula. Travel for free throughout the city, using trams and buses from De Lijn. Discover the best of Antwerp for free or with a significant discount
The city is best to see over the course of 2-3 days. Book your stay ahead of time and stay at some of the most ambient hotels, B&B's or holiday apartments in Antwerp. Book your stay here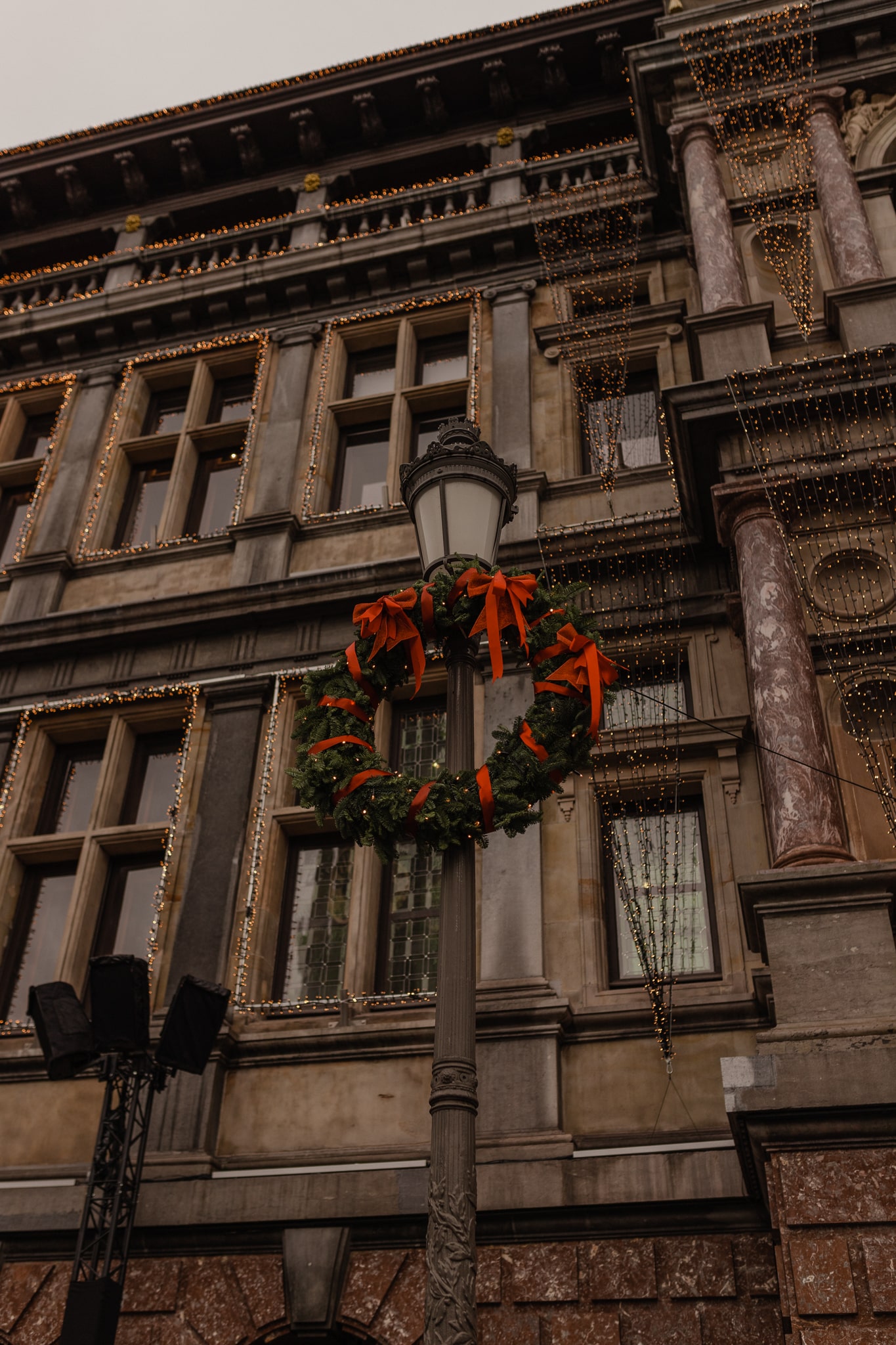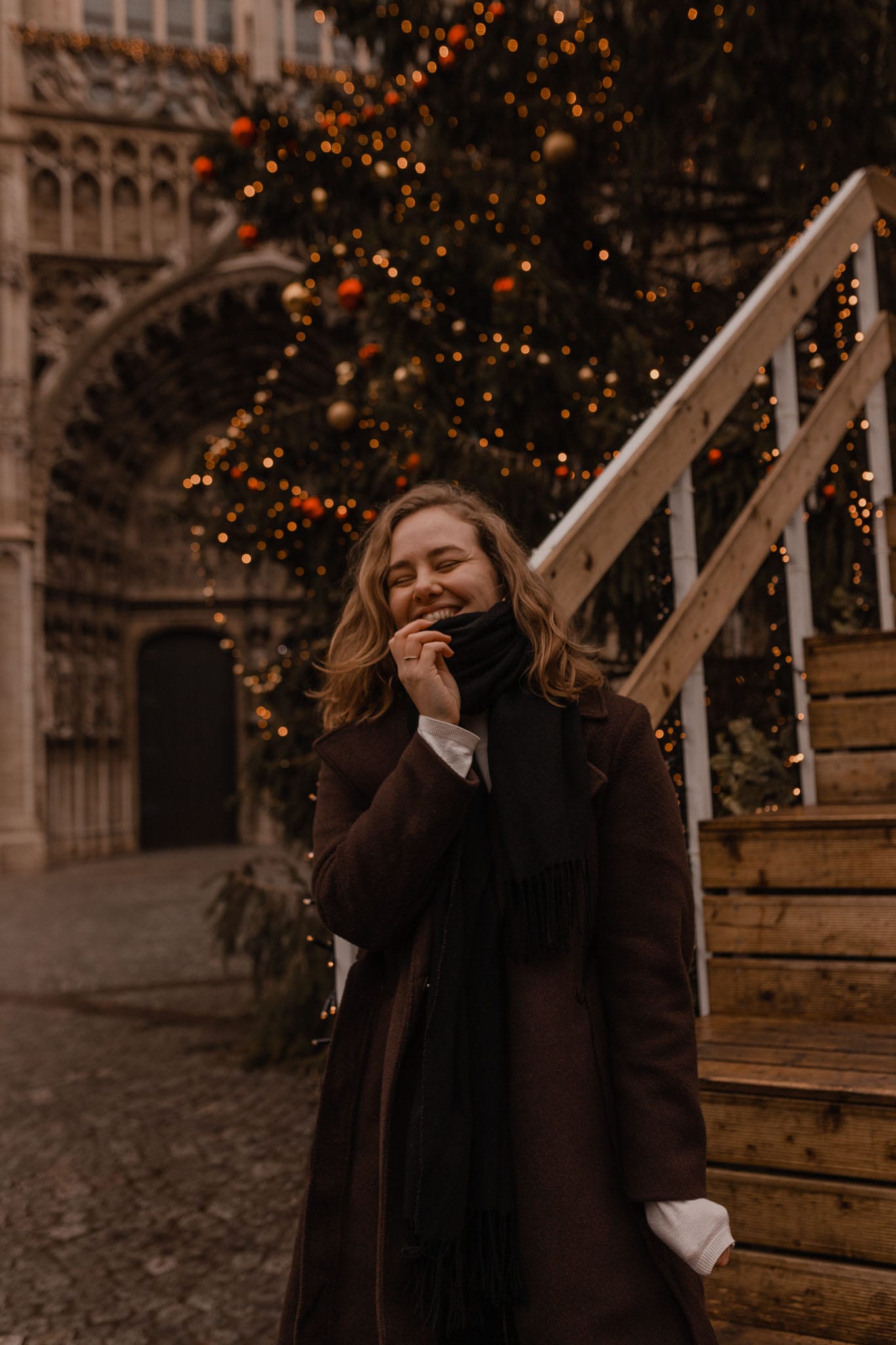 Dark Academia city aesthetic
In general, I've always been drawn to Belgium cities. The architecture and the moodiness that comes with it is a Dark Academia dream for many. However, if I must call out favorites, Antwerp might be one of them. Why? Heritage libraries that make you feel like you stepped into Harry Potter's magical world. A museum dedicated to books and letter print. Or small alleys tucked away and leading to majestical cathedrals and cozy squares. To name a few… these are some of my favorite recommendations if you want to experience the full Dark Academia dream in Antwerp.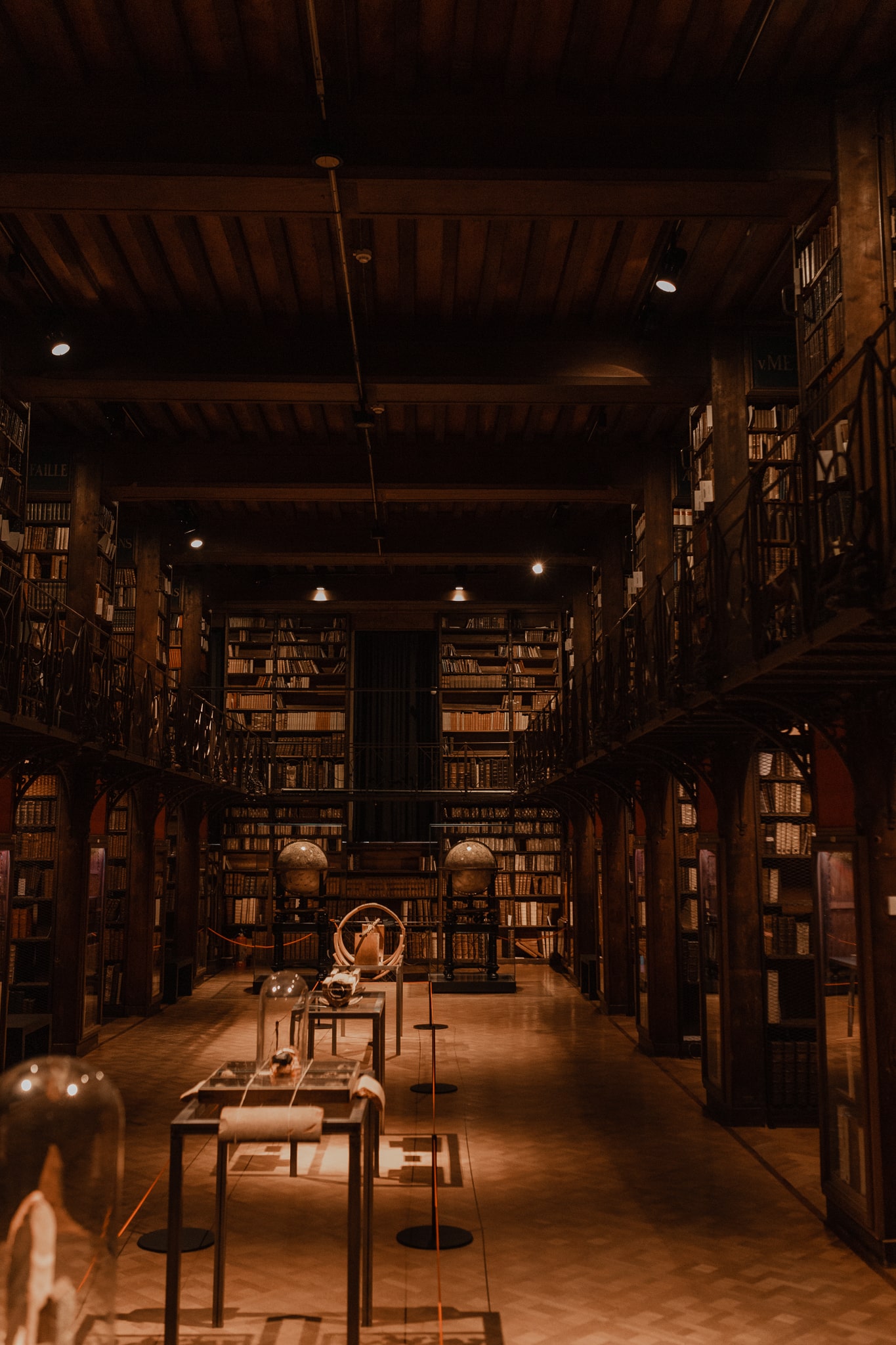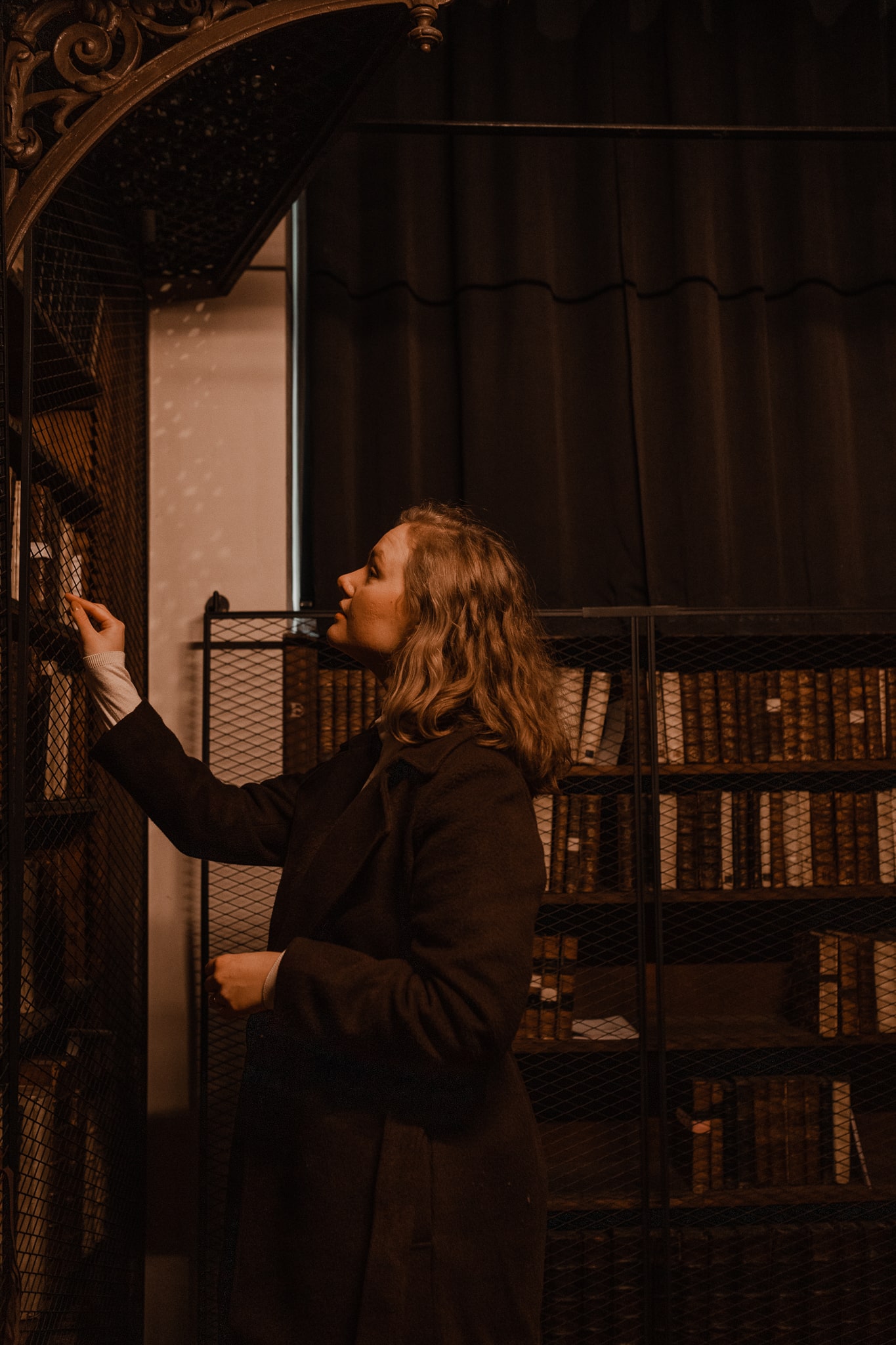 A secret Heritage Library
Visit The Hendrik Conscience Heritage Library's Nottebohm Room – a hidden gem in the heart of Antwerp. A place that makes you complete at loss for words. The special beauty and authentic atmosphere of the Nottebohm Room is difficult to put into words. You just have to see this. From November 17, 2022 to February 26, 2023 and from April 20, 2023 to September 9, 2023, you can visit the Nottebohm Room from Wednesday to Sunday, from 1 pm to 5 pm.
Fine art in a splendid museum
Experience seven centuries of world-class art in a magnificent building. The newly opened KMSKA museum is a world on its own. Divided between the old-masters and new-masters, there's so many to explore to everyone's expressive taste.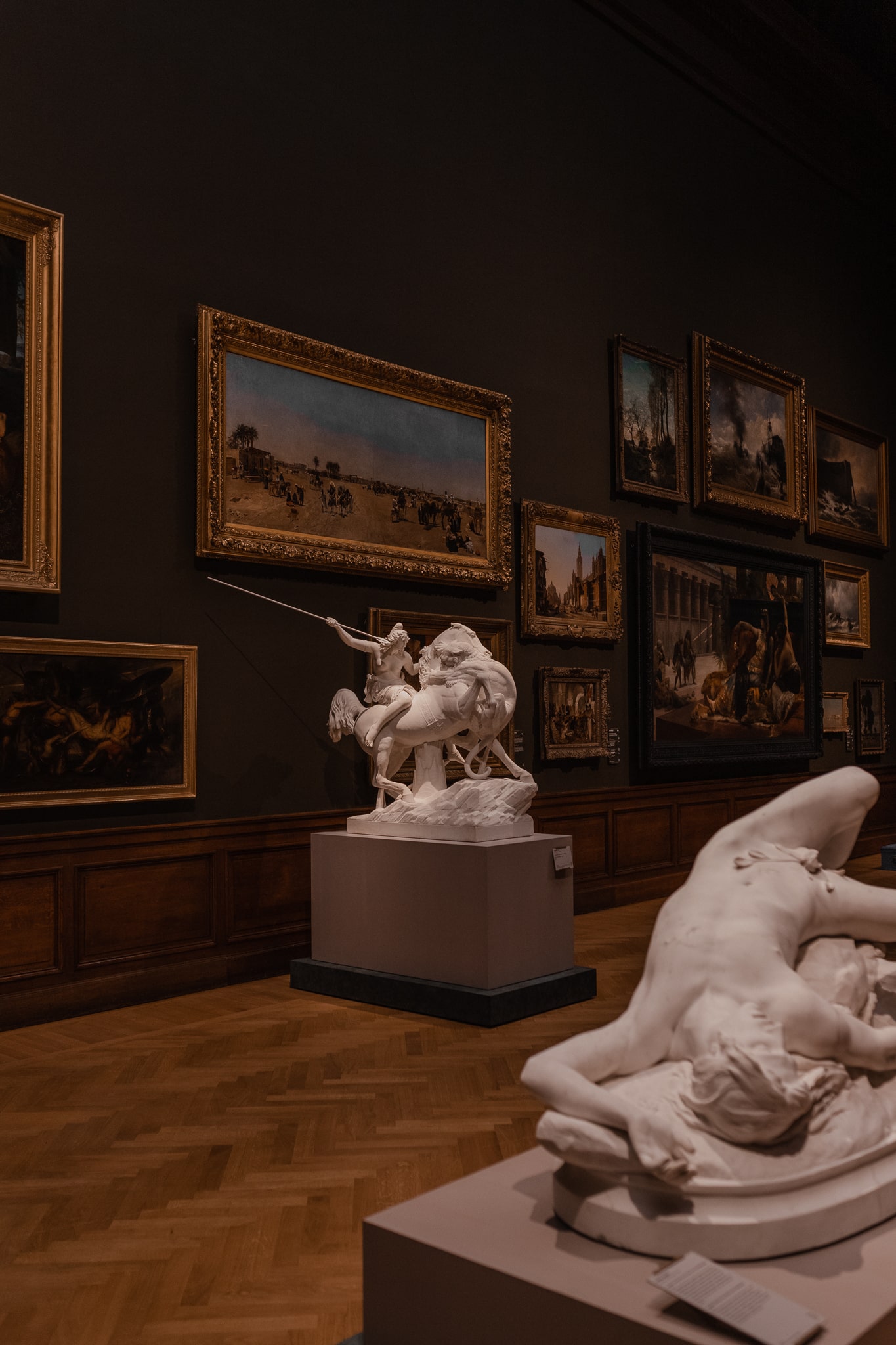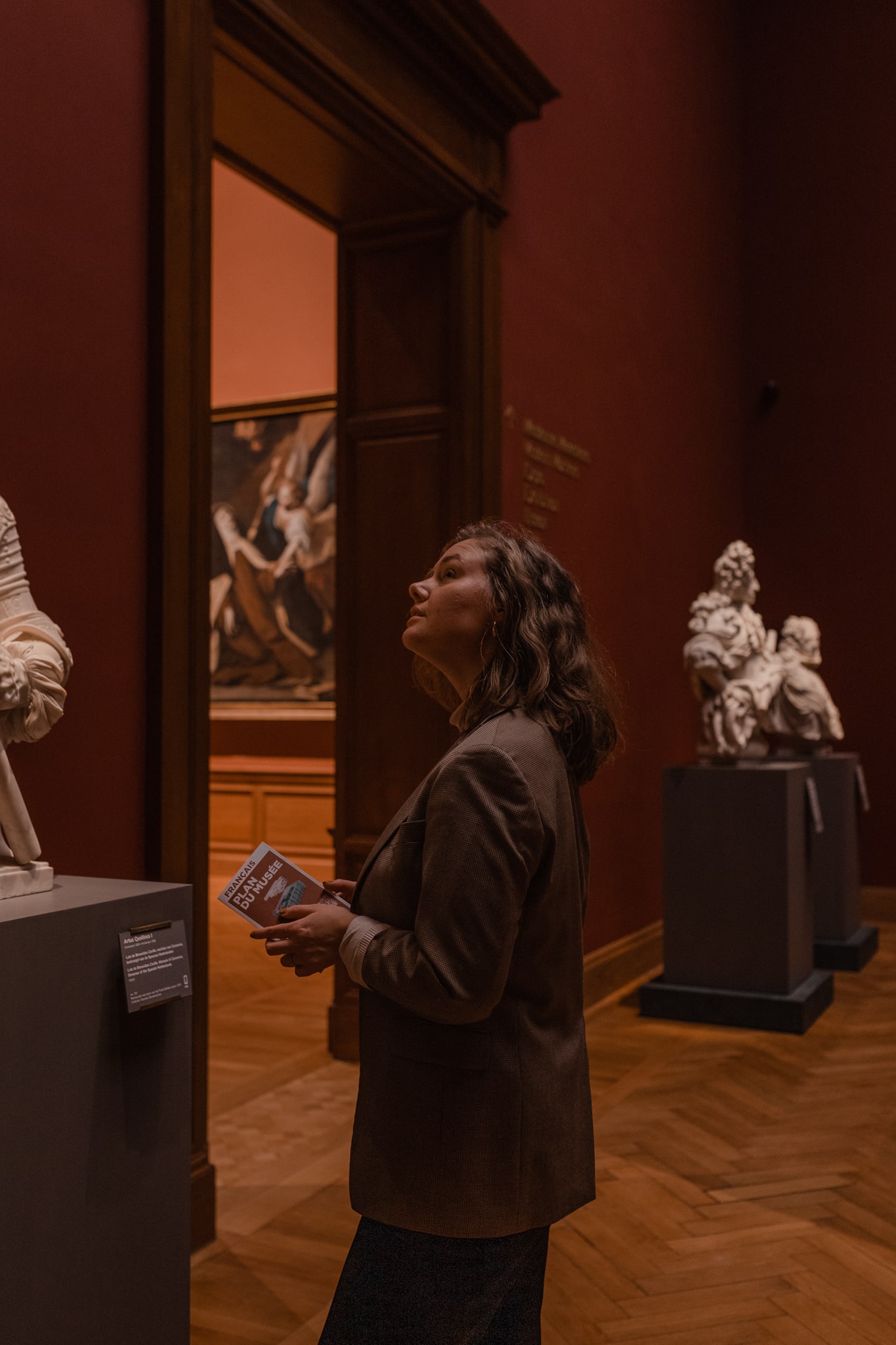 Step into the history of books
Antwerp is home to not one, but two perfect places for booklovers. The Plantin-Moretus Museum is a museum dedicated to the influential Plantin and Moretus family. Discover the magic of the Museum and the history of print and books. Experience how, long before our digital age, words and images were spread around the world.
Rich history, grand future
A building I've been obsessed with ever since I first set foot in it: the Handelsbeurs Antwerp. This nineteenth century neo-Gothic building is home to many events in Antwerp. However, during the weekend it opens its doors from 10 am to 5 pm for the public eye to experience all its history in full glory.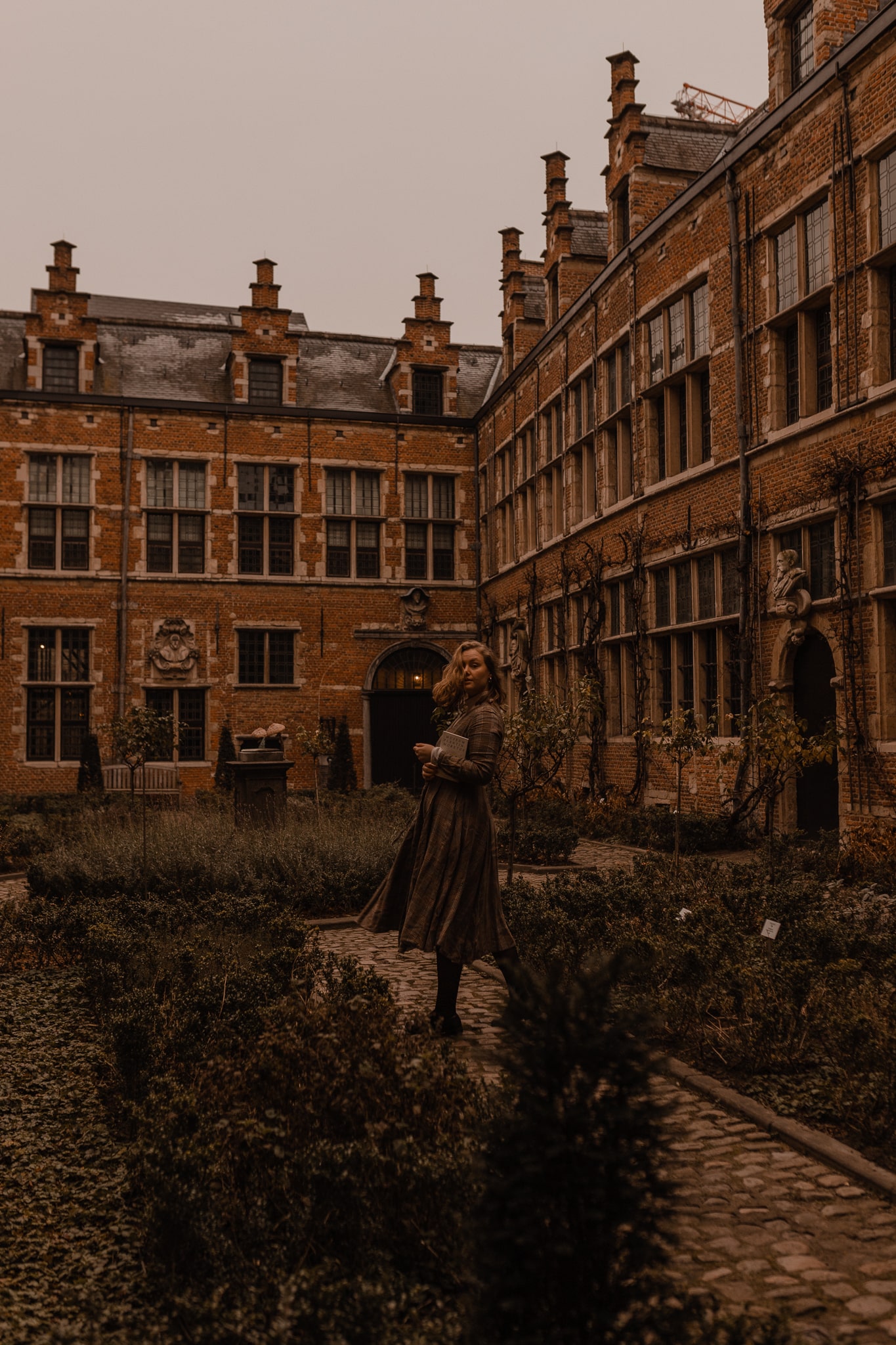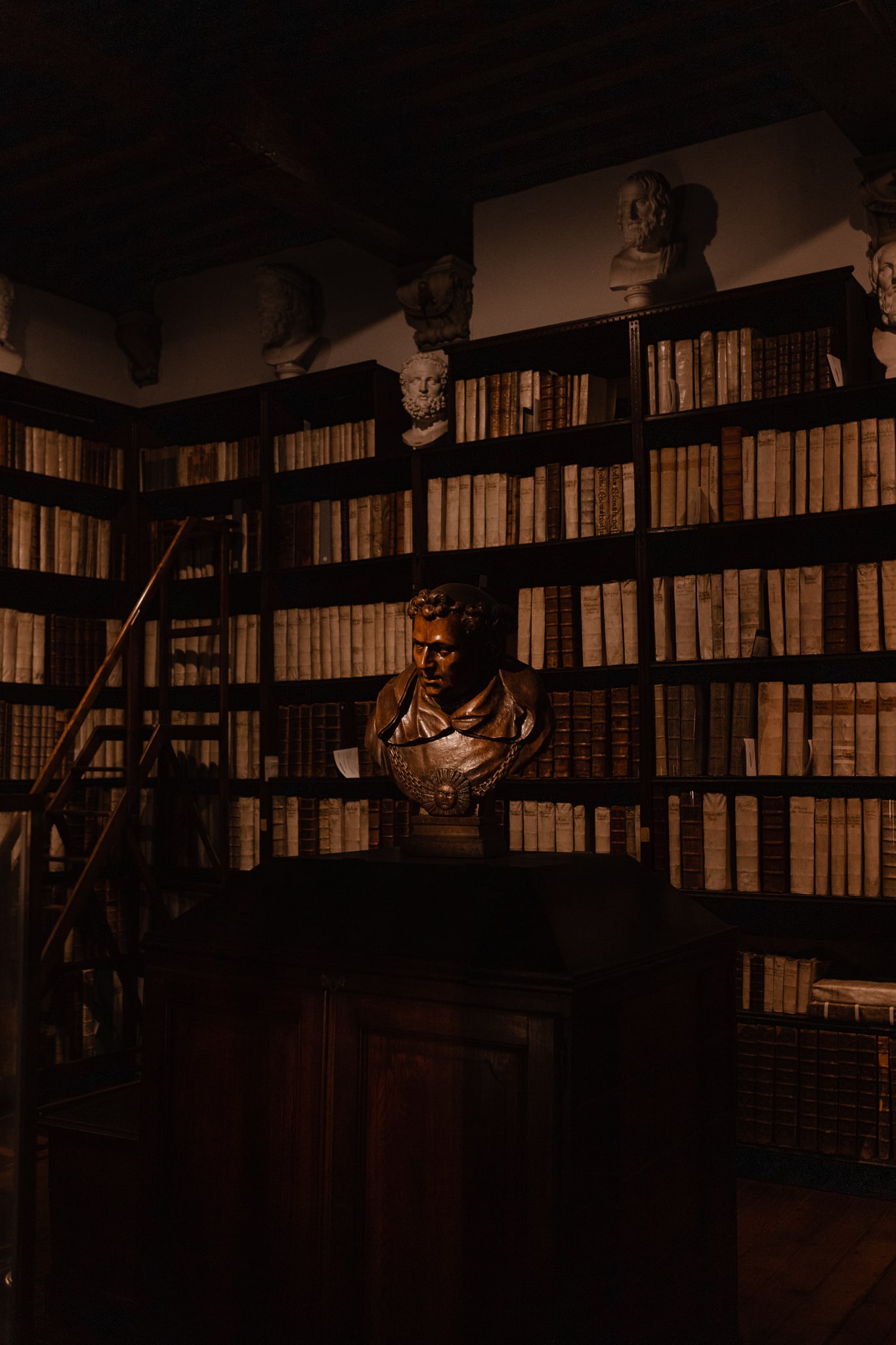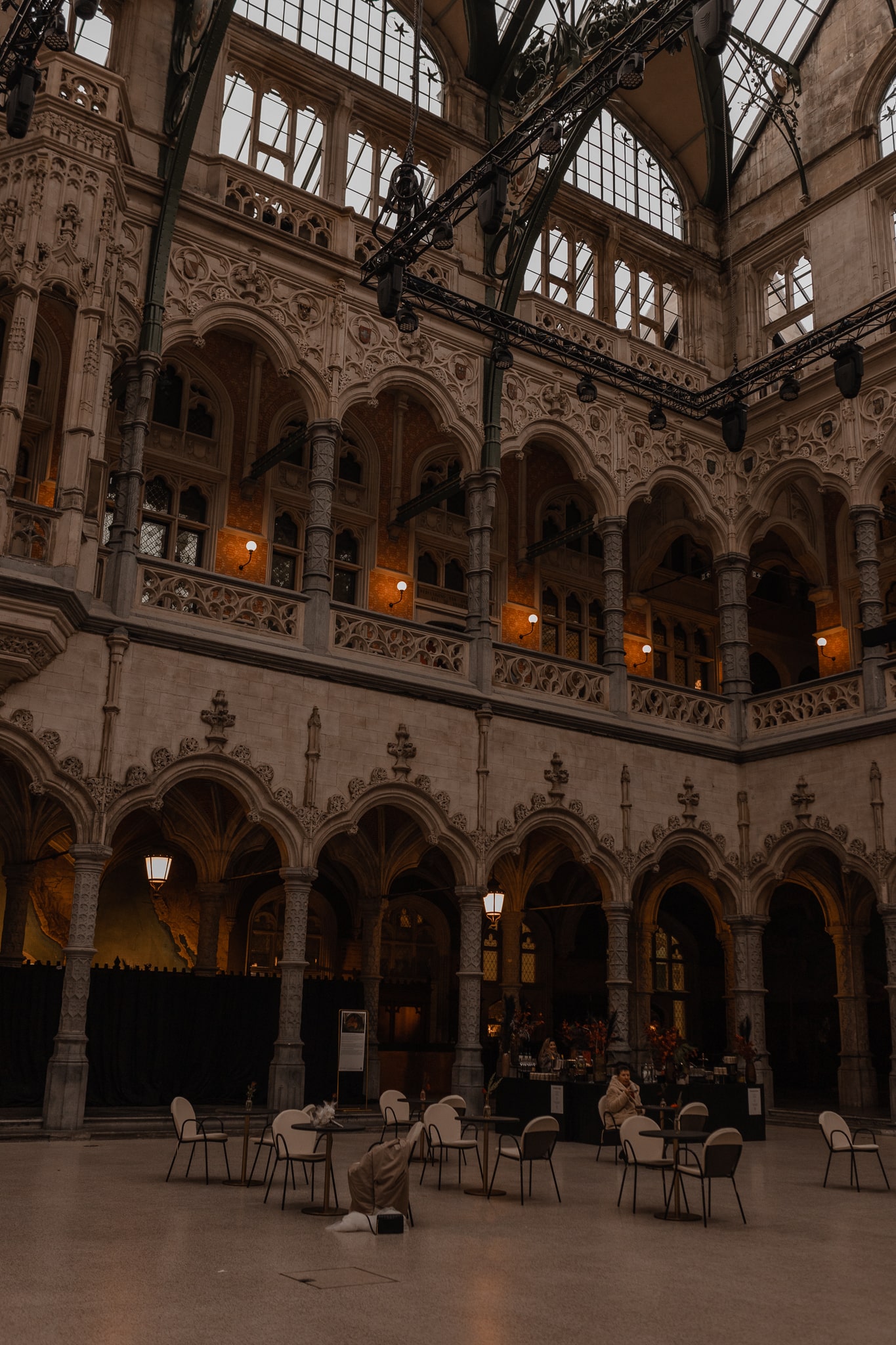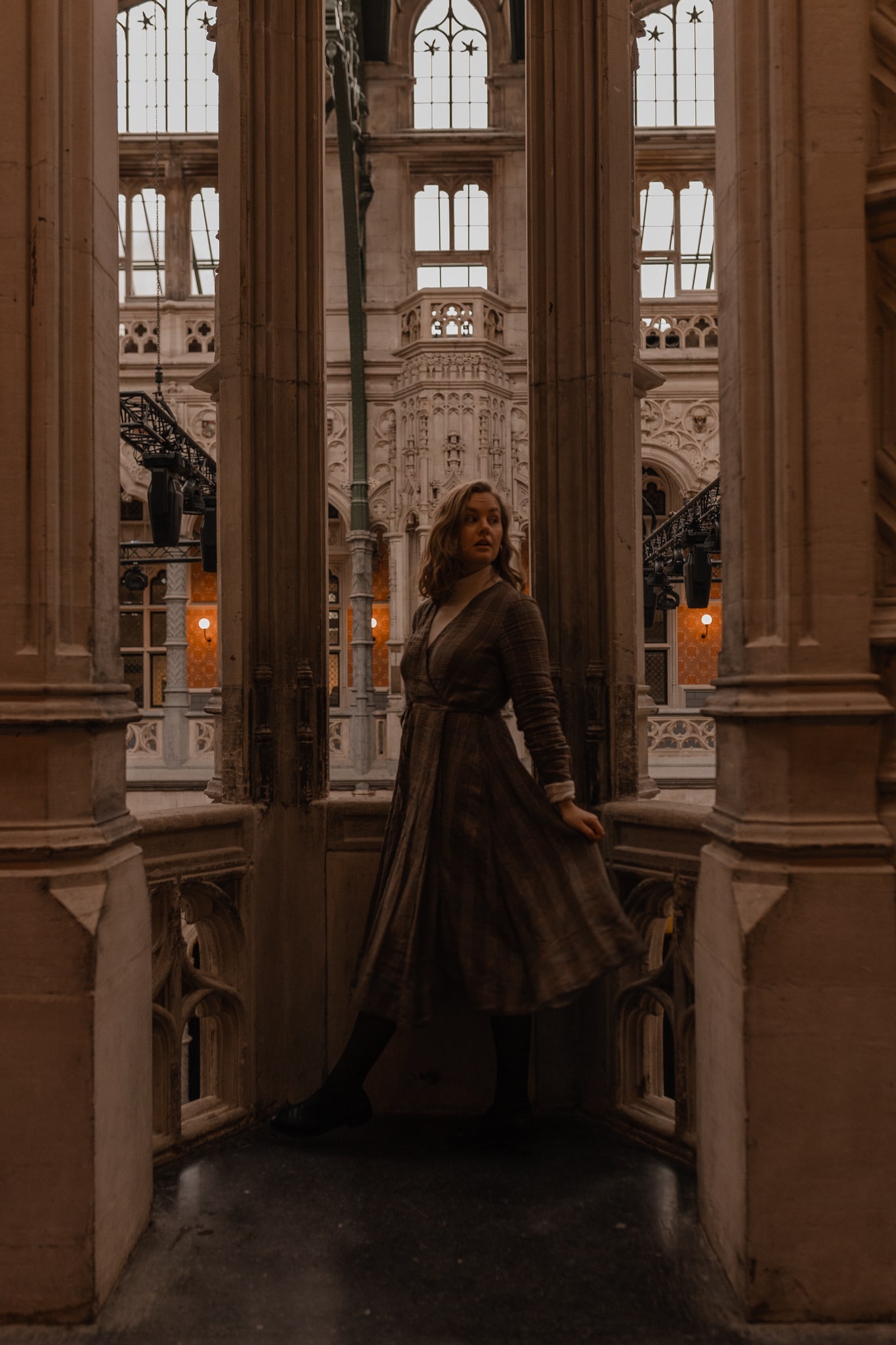 A culinary taste experience
All that shopping and city exploring makes you hungry for sure. So naturally, we also explored the culinary scene in Antwerp. From retro coffee bars to ambient restaurants and cafes: you will find everything in this city. We were lucky enough to try four different places, all known for something unique and mention worthy.
Fiera Antwerp
Located in a historical site with the Handelsbeurs as backdrop, Fiera Antwerp is an ambient restaurant that serves local cuisine with influences from all over the world. A cosmopolitan decor and tasteful flavors create a unique experience for your stay in Antwerp.
Tartoer coffee bar
Stumbled upon by accident, Tartoer coffee bar is a favorite to many. Fresh ingredients, the best cup of coffee and plenty of vegan friendly options made this a perfect stop for us between all the sightseeing. With limited seating options, be early or avoid rush hours to secure a spot at this popular spot.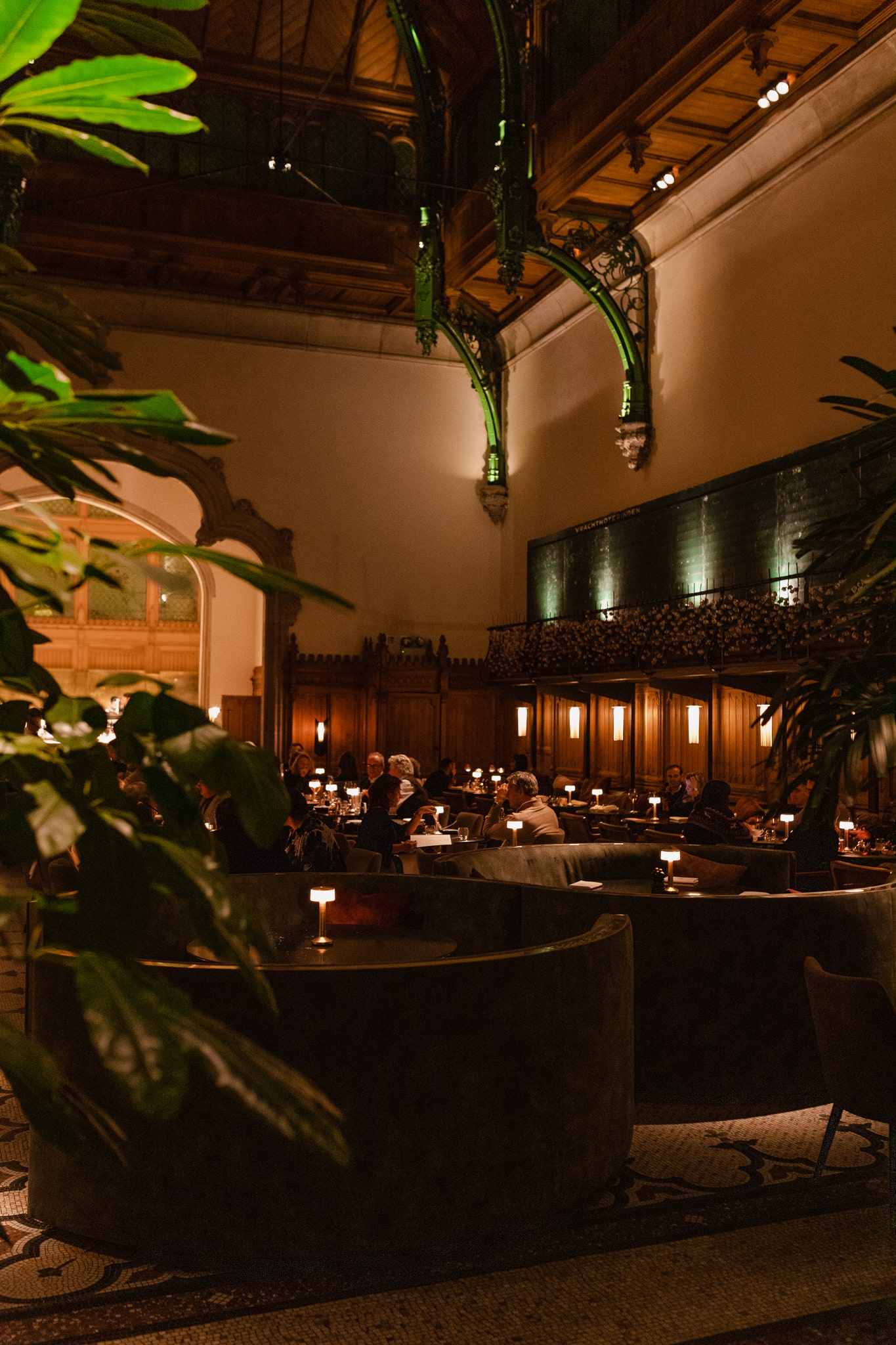 Peas Antwerp
I've been a fan of their vegan cinnamon rolls for years now. As a regular at their location in Hasselt, it only seemed fit to try out Peas Antwerp too. A perfect way to end a day of exploring in the city.
Album
This newly opened hotspot has already received quite the fame. And I can see why. Album is the perfect place for a culinary lunch or dinner. We experienced the most elegant lunch here. The entire menu is made up of only fresh and seasonal ingredients. Paired with their homemade sourdough bread it truly is a seasonal bundle to your taste.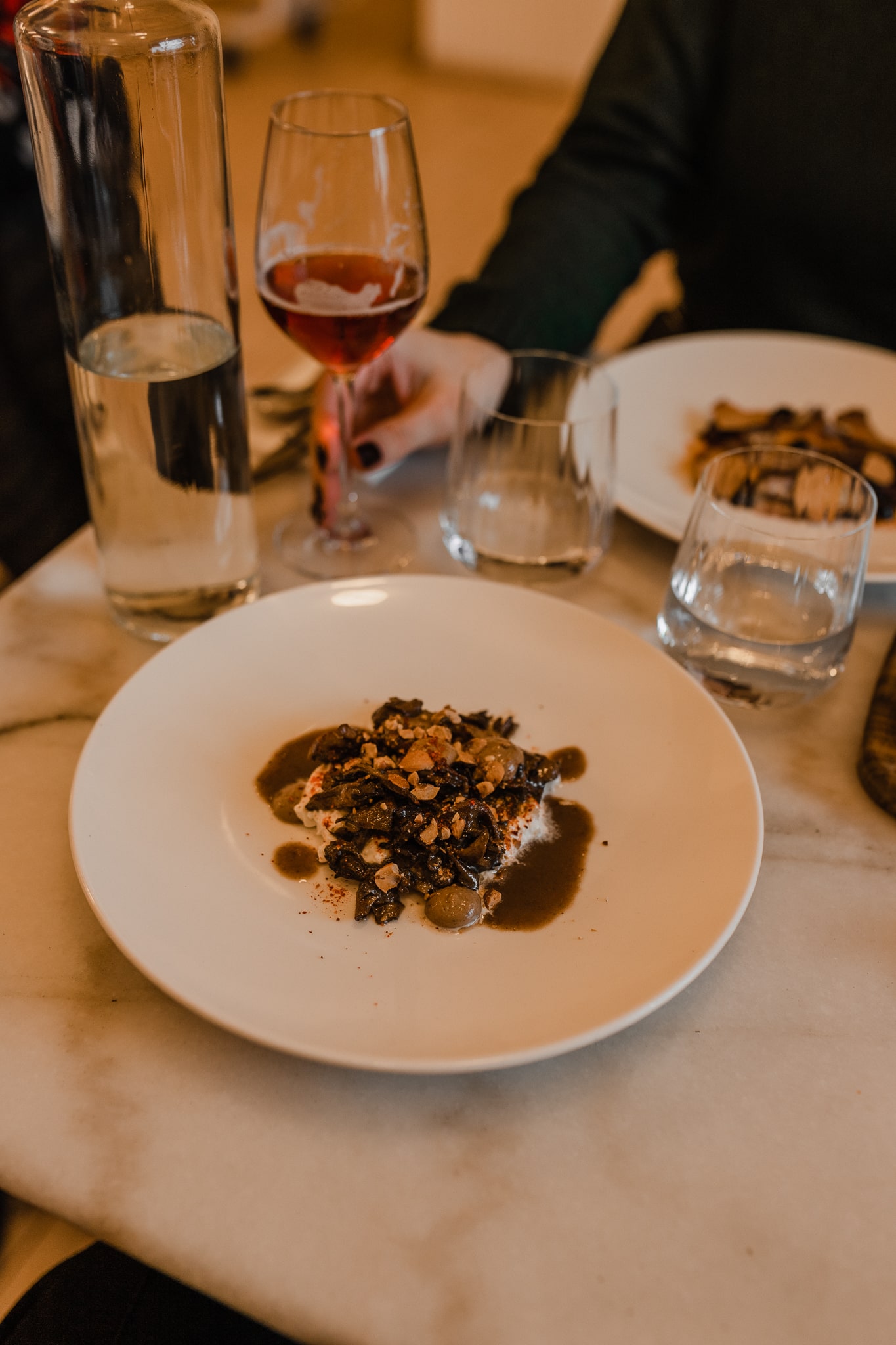 A place to recharge
I love a vibrant city. It's liveliness and dynamic energy fascinates me. However, my social battery tends to run low after running around in a big city. Luckily, our stay at The Greenhouse Antwerp offered us exactly what we needed: a place to slow down and recharge. In the heart of Antwerp, you can find this modern and comfortable Bed & Breakfast. Run by hostess San, it's a place that instantly felt like home. Staying at The Greenhouse offers you an encounter with the city's rich past, while enjoying the comforts of lofty and finely designed rooms.
It was the perfect place to end and start our day at. San made sure we felt comfortable during our entire stay and absolutely spoiled us with the famous 'The Greenhouse Breakfast'. Made up of fresh and healthy ingredients, situated in the beautiful greenhouse, we couldn't have asked for a better (slow) start of our day.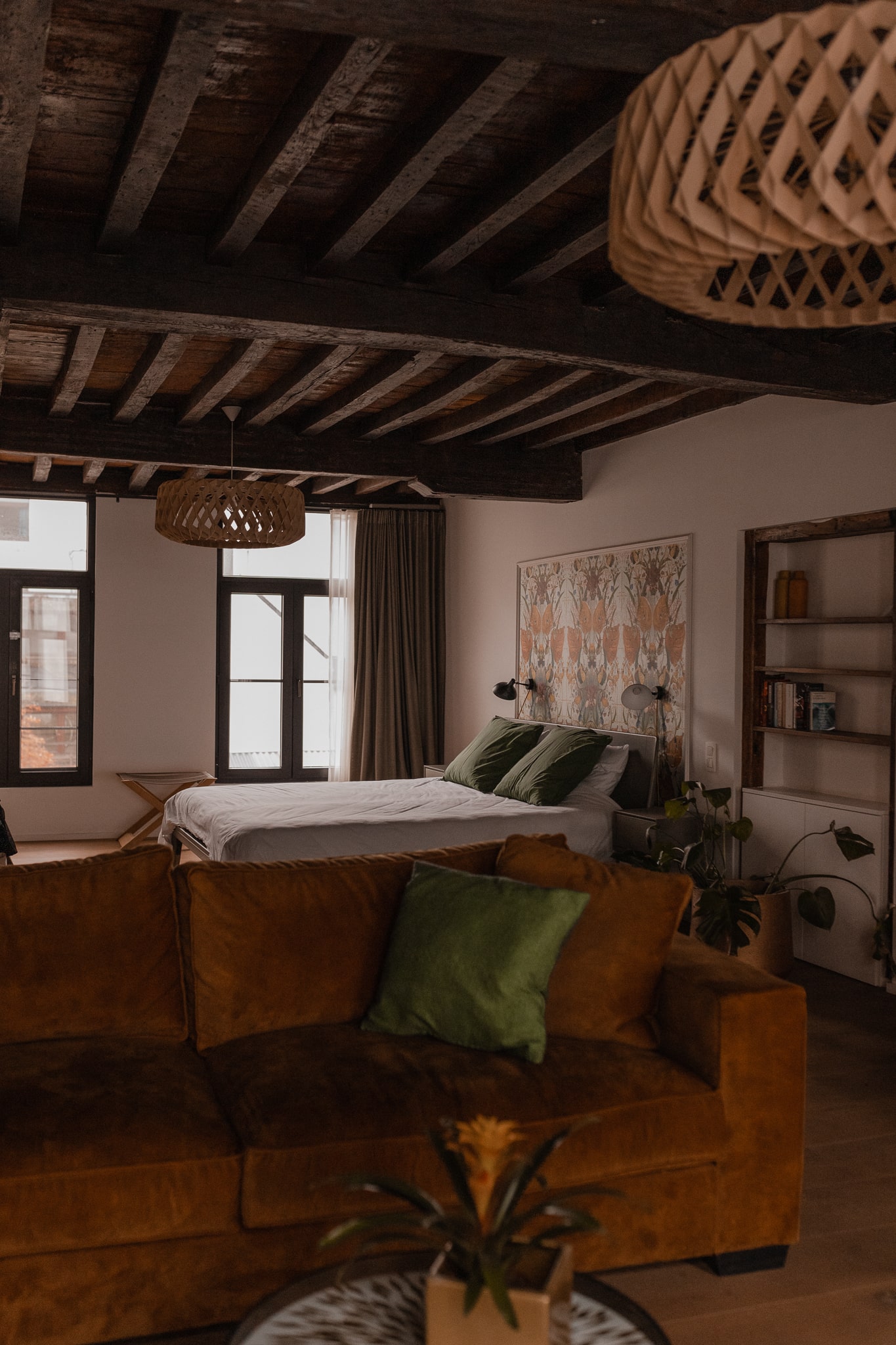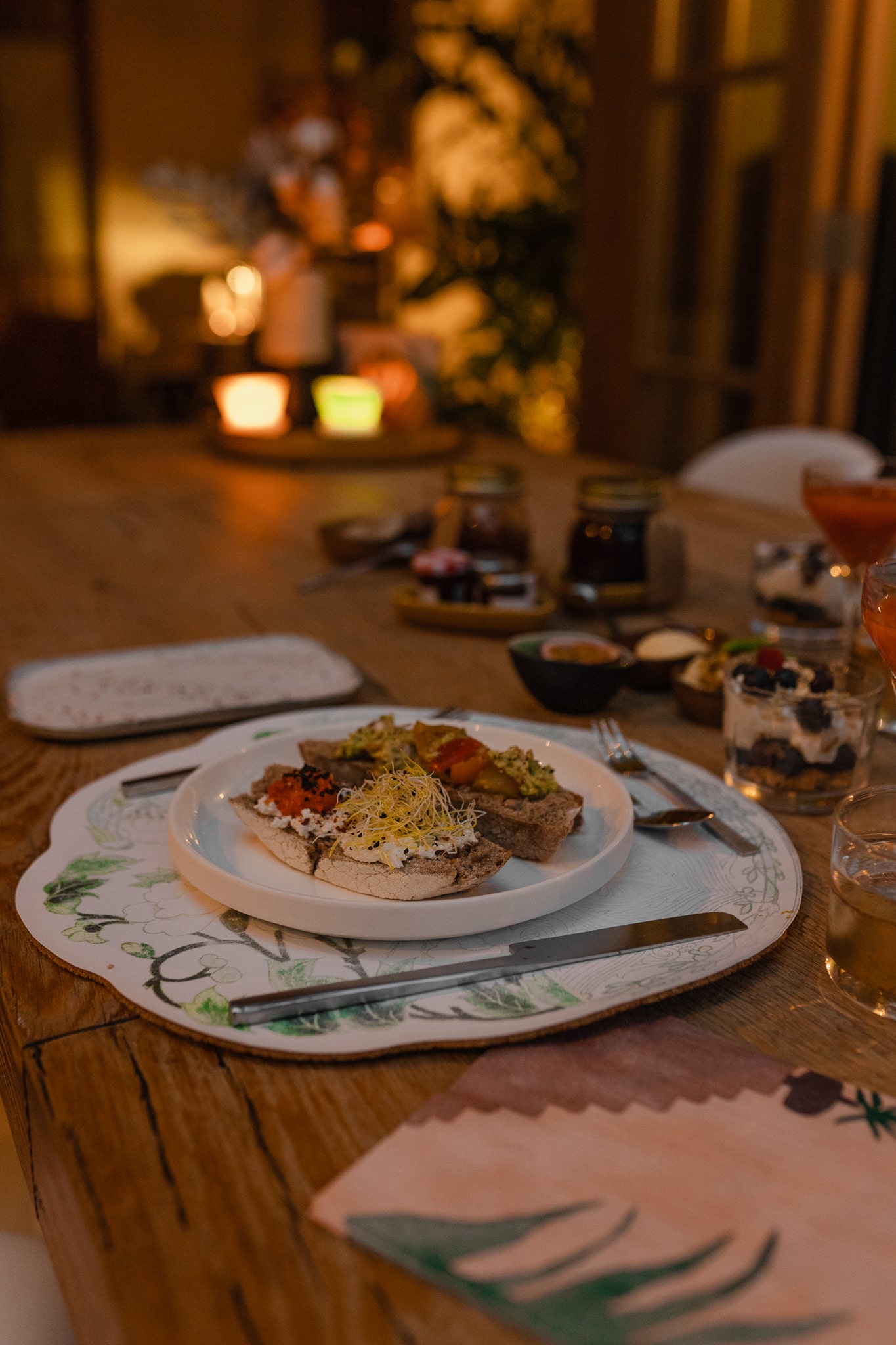 Experience the magic of Winter in Antwerp
For over four weeks Antwerp is imbued with a magical winter mood. Until Sunday January 8th you can whirl around a skating rink, shop for just the right gifts at the Christmas market or admire the city's lights as you ride the Ferris wheel. Afterwards, you can enjoy a drink in one of Antwerp's cosy winter bars and explore the many exciting acts and activities taking place in the city centre. During day and night – we experienced the full atmosphere of this ambient time in Antwerp. Each corner made for an #Instagramable photo place. Even for an introvert like me, I must admit I loved the hustle and bustle of the city during this time a year.

Are you planning on visiting Antwerp this upcoming time? Be sure to read about all the events and activities here. Of course, let me know if you plan on visiting any of the hotspots listed above. I would love to read about your experiences!