I think there's not one city that I can visit as often as Paris. I've lost count of how many times I stepped foot in this magical place. However each time felt different and exciting. This time I was accompanied by my lovely friend @kerstinloves, who has never been to the city of romance before. Let's dive into a four day summary of visiting Paris.
Paris is not easy to hate. With it's amazing architecture, historical streets and something going on at every corner it is an easy city to fall in love with. Here's what we saw, ate and where we slept during our four days trip.
Where to stay?
25 Hours Hotel Terminus Nord
We were kindly invited to stay at the new 25 Hours Hotel Terminus Nord in Paris. It is located right across the central station Gare du Nord, which made traveling here very convenient. The hotel is located in a vibrant area in between historical sights such as Notre Dame, Sacré Coeur and Moulin Rouge. Therefor exploring the city each day by foot was very easy. It is located in front of a metro station which was convenient for the days we could not walk anymore. I will go into more details about the hotel in a different post, but I can 100% recommend this hotel!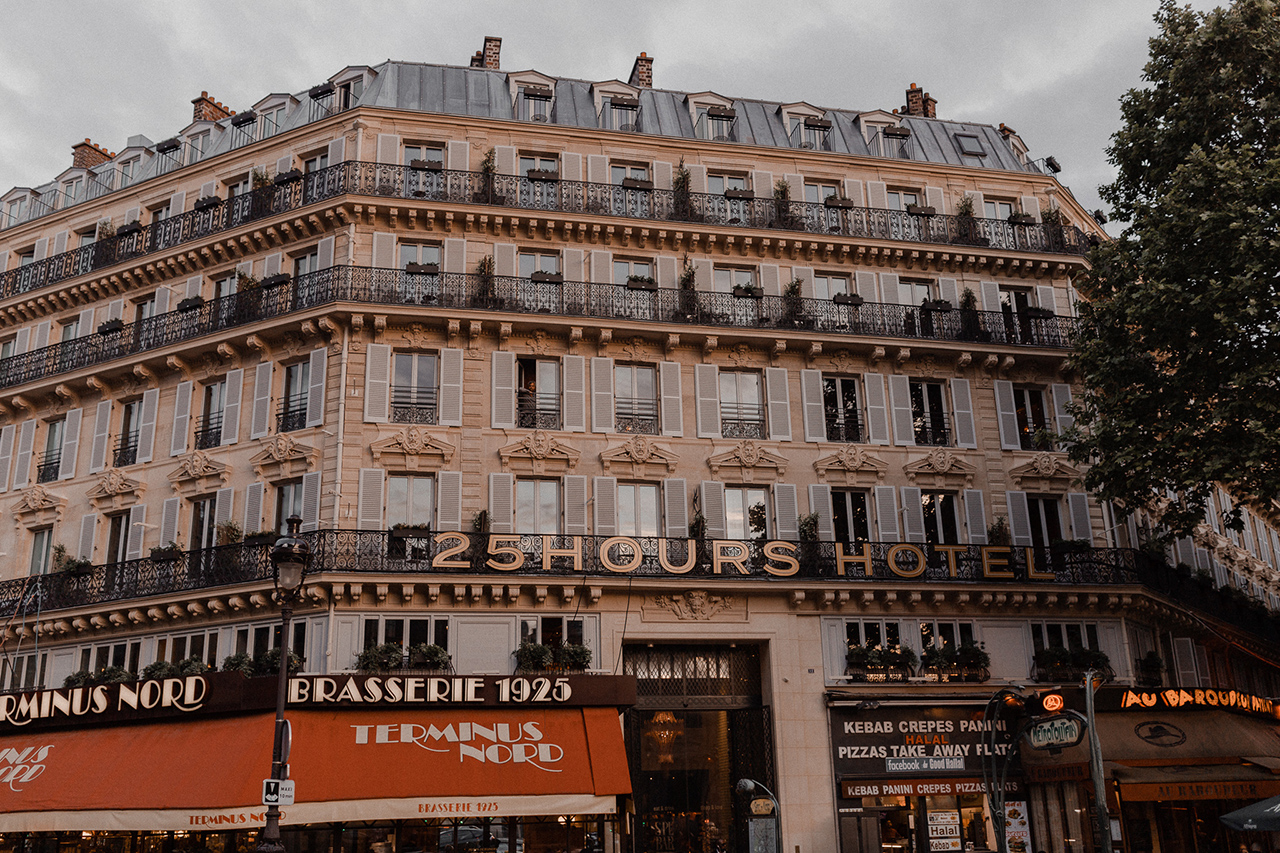 Where to eat?
PNY burger Paris
On the first day we both arrived late in the afternoon and after a day of traveling didn't feel like doing too much. However, we still needed dinner and were craving burgers, but also wanted to explore the area a little. I stumbled upon a chain called 'PNY' and they apparently did amazing burgers. They have a vegetarian portobello burger, a vegan 'Beyond The Meat' burger (which was 16 euros, SO expensive, but looked so good) and a wide selection of regular burgers. I decided to go for the portobello burger which was a really good decision, because damn that was tasty! My friend went for the regular burger and she said it was super good too.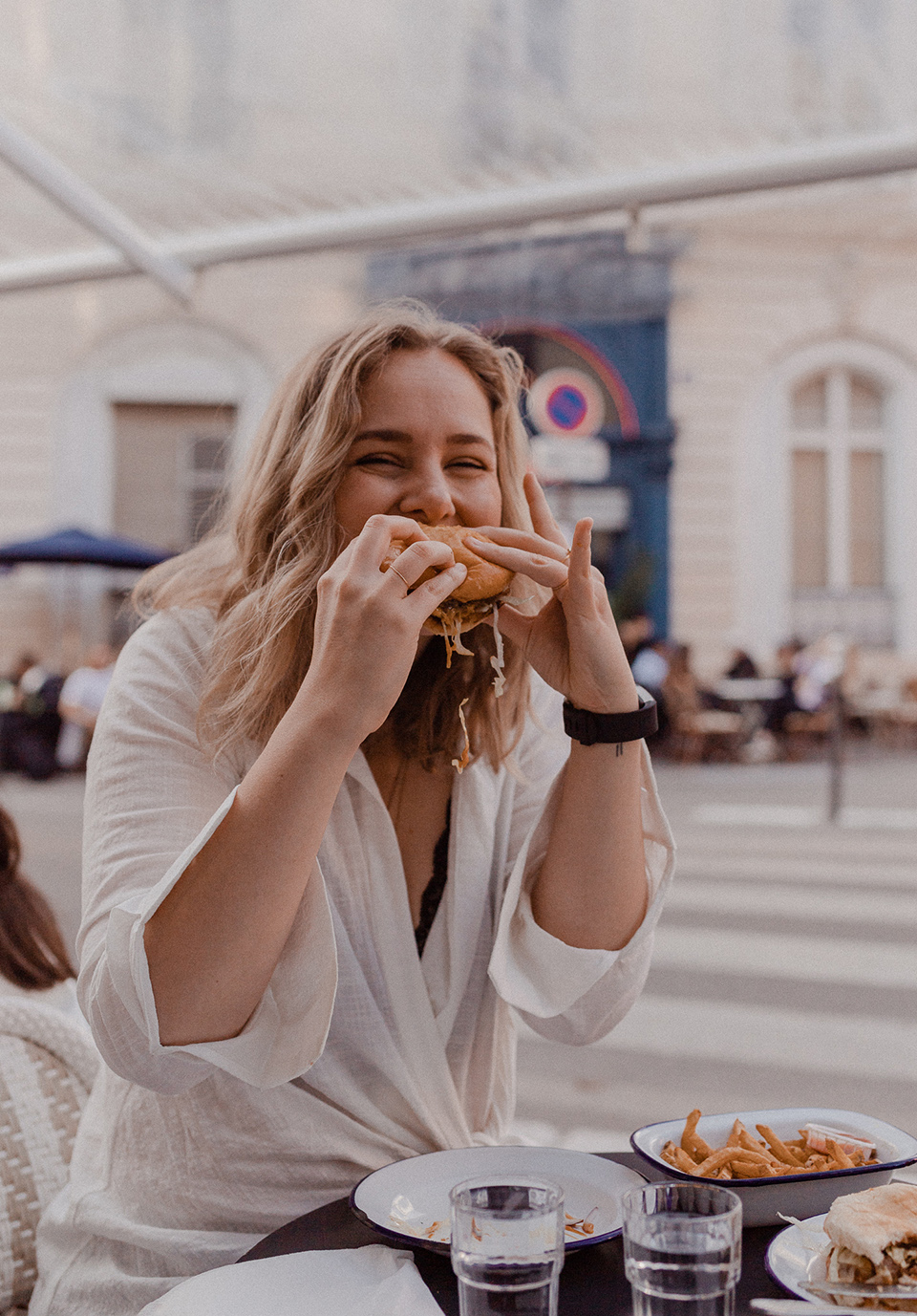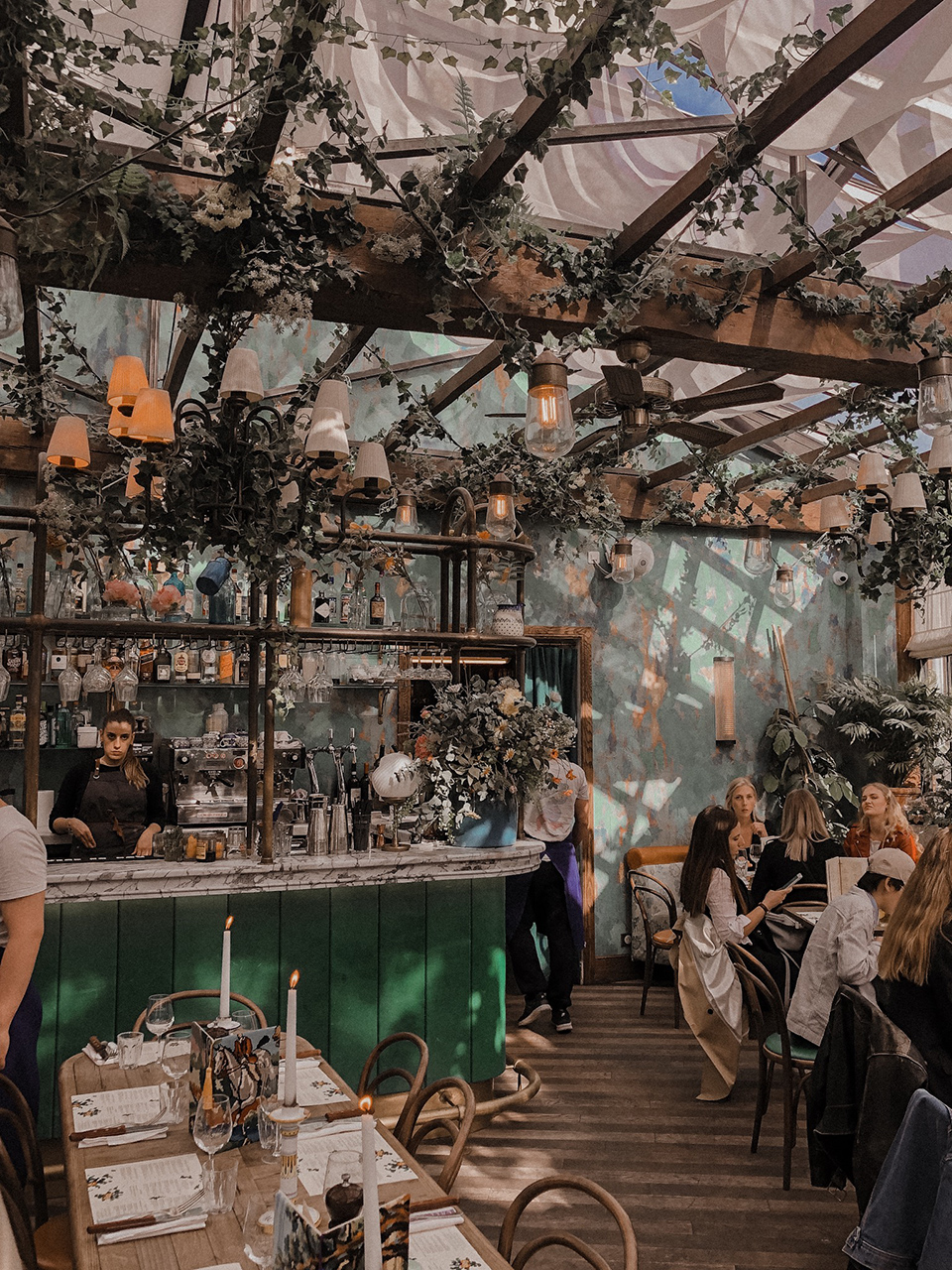 Pink Mamma Paris
The Pink Mamma restaurant in Paris is part of the Big Mamma Group which is a chain with restaurants all over Paris, London and Lille. We've heard about the Pink Mamma location through Instagram. I was tipped to go there early, so at 18.20 we arrived at the restaurant, about 25 minutes before opening. As we stood there we saw the queue getting longer and longer, however once the restaurant opened it quickly went away. I would suggest going early, because only the first group gets to have the popular spot at the top of the restaurant which was so worth the wait. The food was incredible and they even let you scoop out your own portion of tiramisu, heaven right?
NENI restaurant
On the last full day in Paris we both were exhausted from walking around so Kerstin came with the genius idea to have dinner at the hotel. NENI is part of the 25hours hotels and can be found in Zurich, Berlin, Hamburg, Much, Cologne and now also Paris. They serve cosmopolitan soul food like hummus and falafel and the food is inspired by Persian, Arabic, German and French dishes. We decided to go for mezze and WOW, I've never had food this good.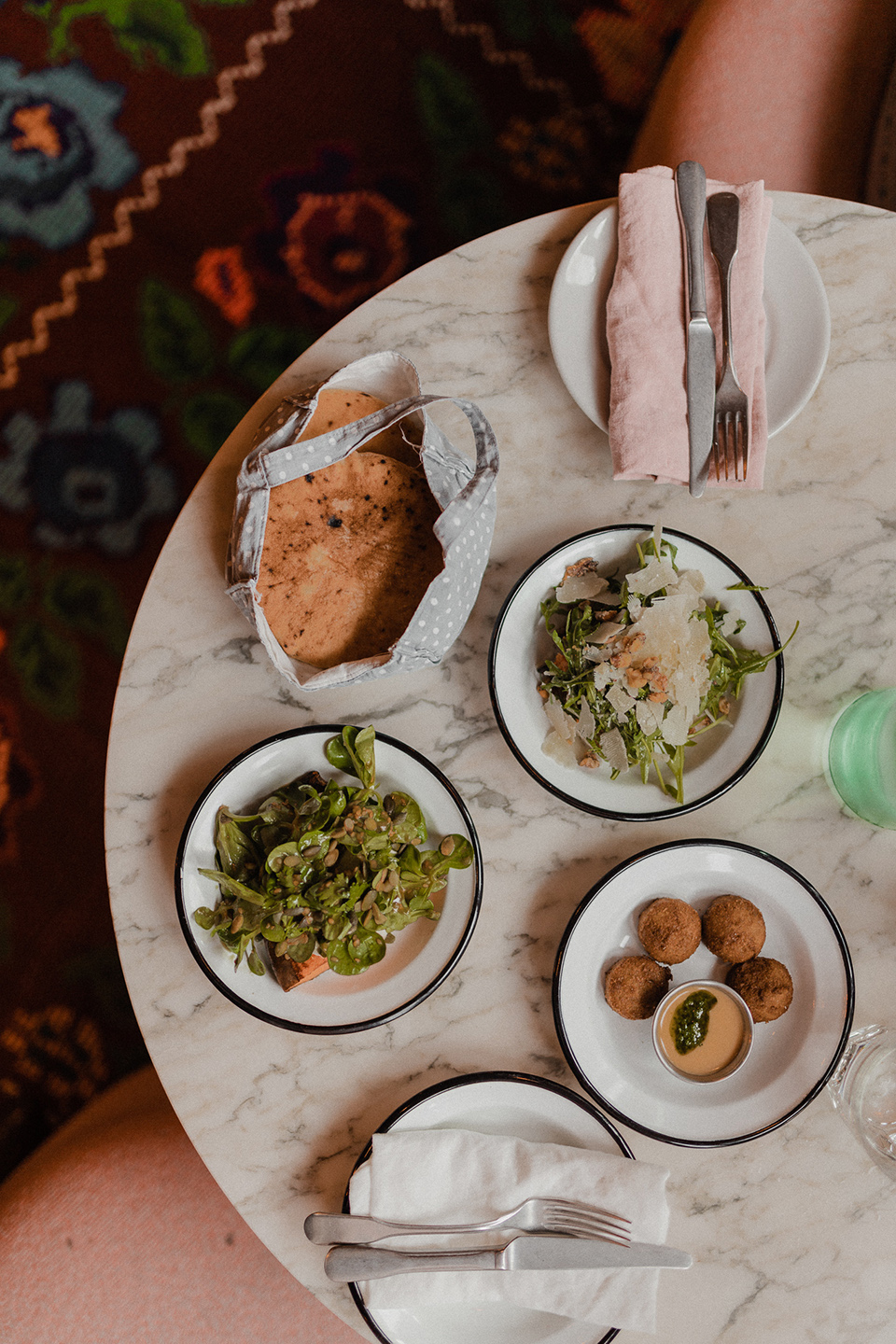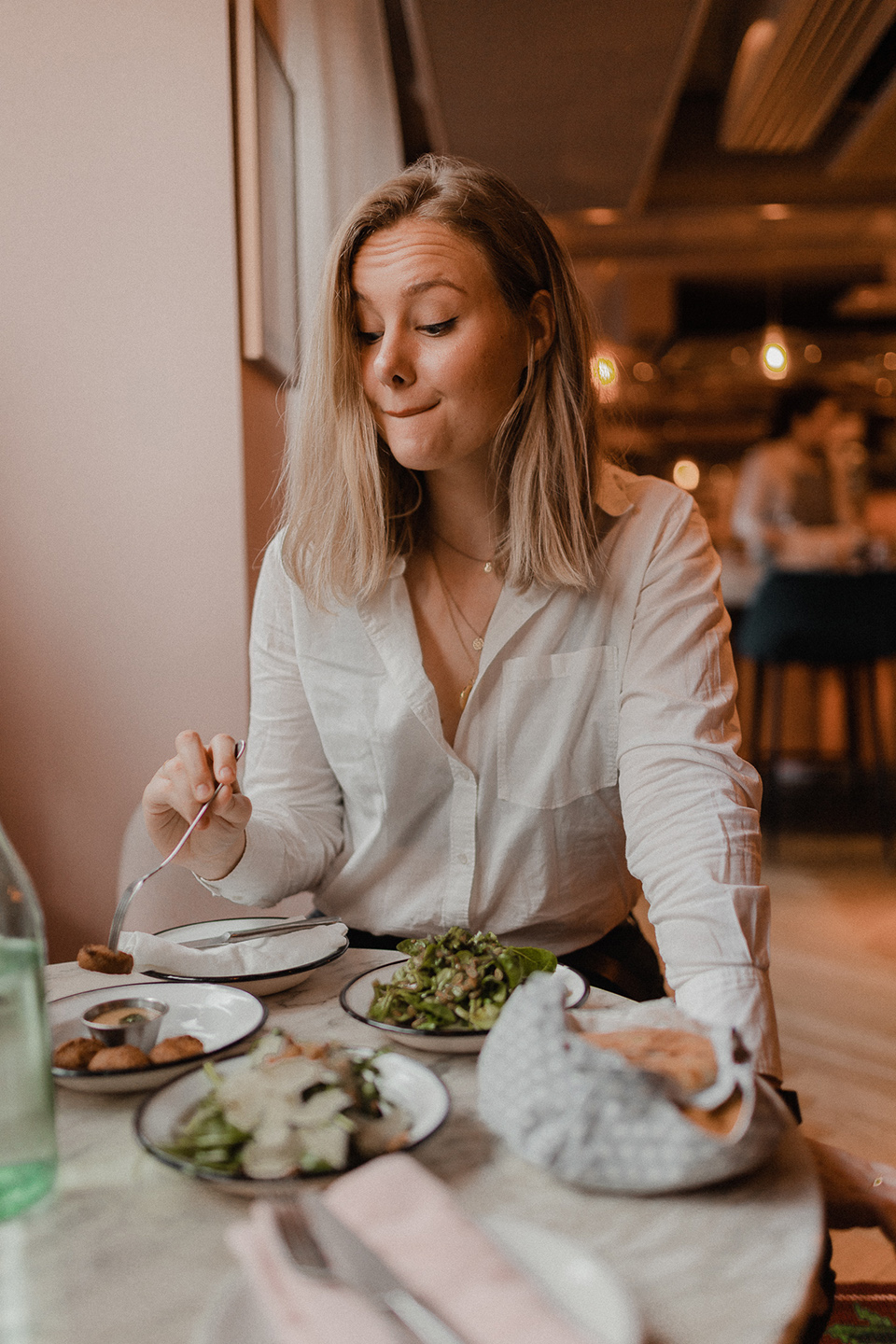 Odette Paris
Another popular spot is Odette. It's a small pastry shop located near the Notre Dam. We decided to sit down here and enjoy their delicious cream puffs. If you enjoy French pastries, then this place should definitely be on your list.
Stohrer
Another typical spot for pastries is the small bakery Stohrer. We went to the one located near Les Halles and I treated myself to a salted caramel eclair. There are a couple of things you just need to try when visiting Paris, and an eclair is definitely among those things. My favourite one is a plain vanille, but the salted caramel version of Stohrer is definitely a good runner up!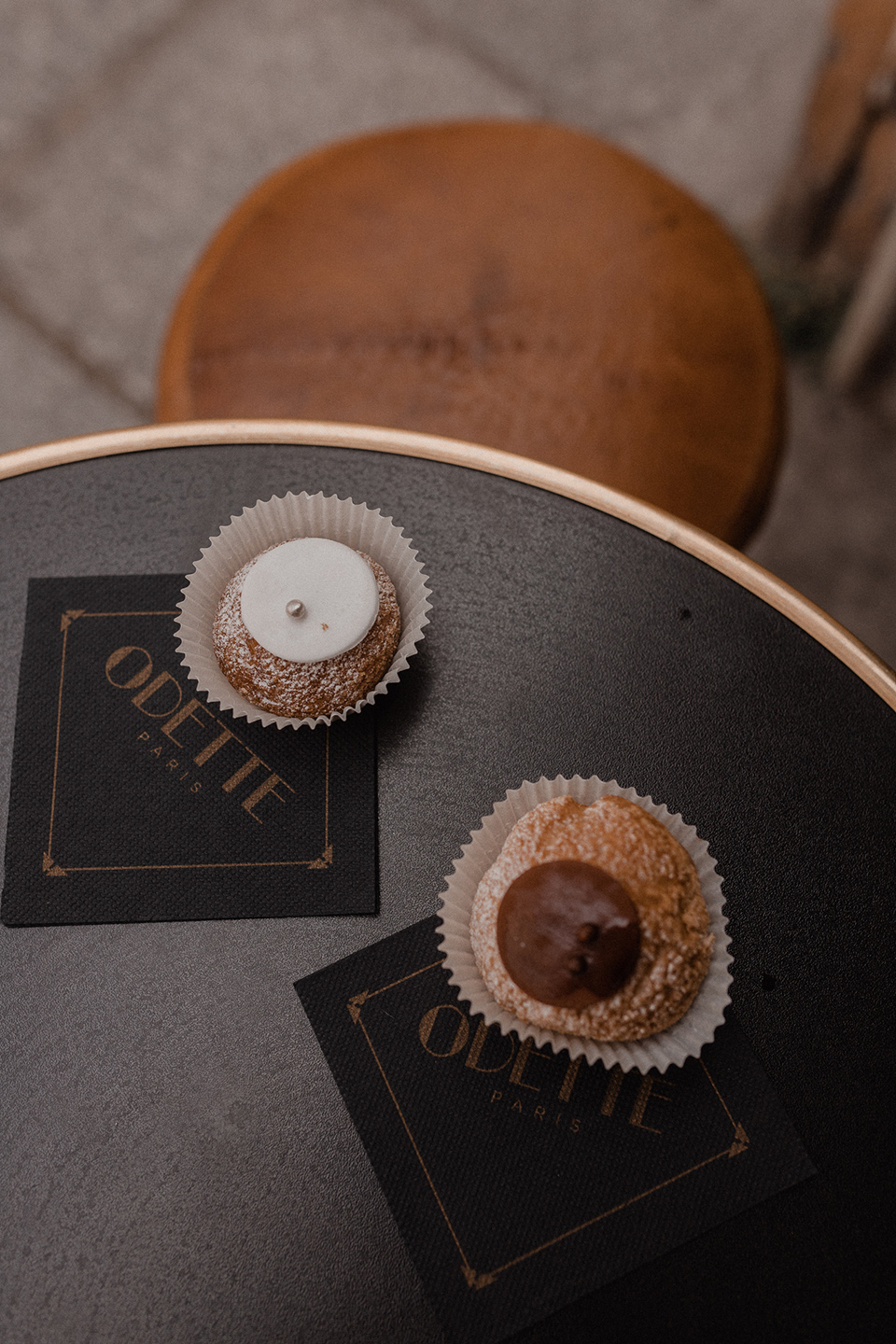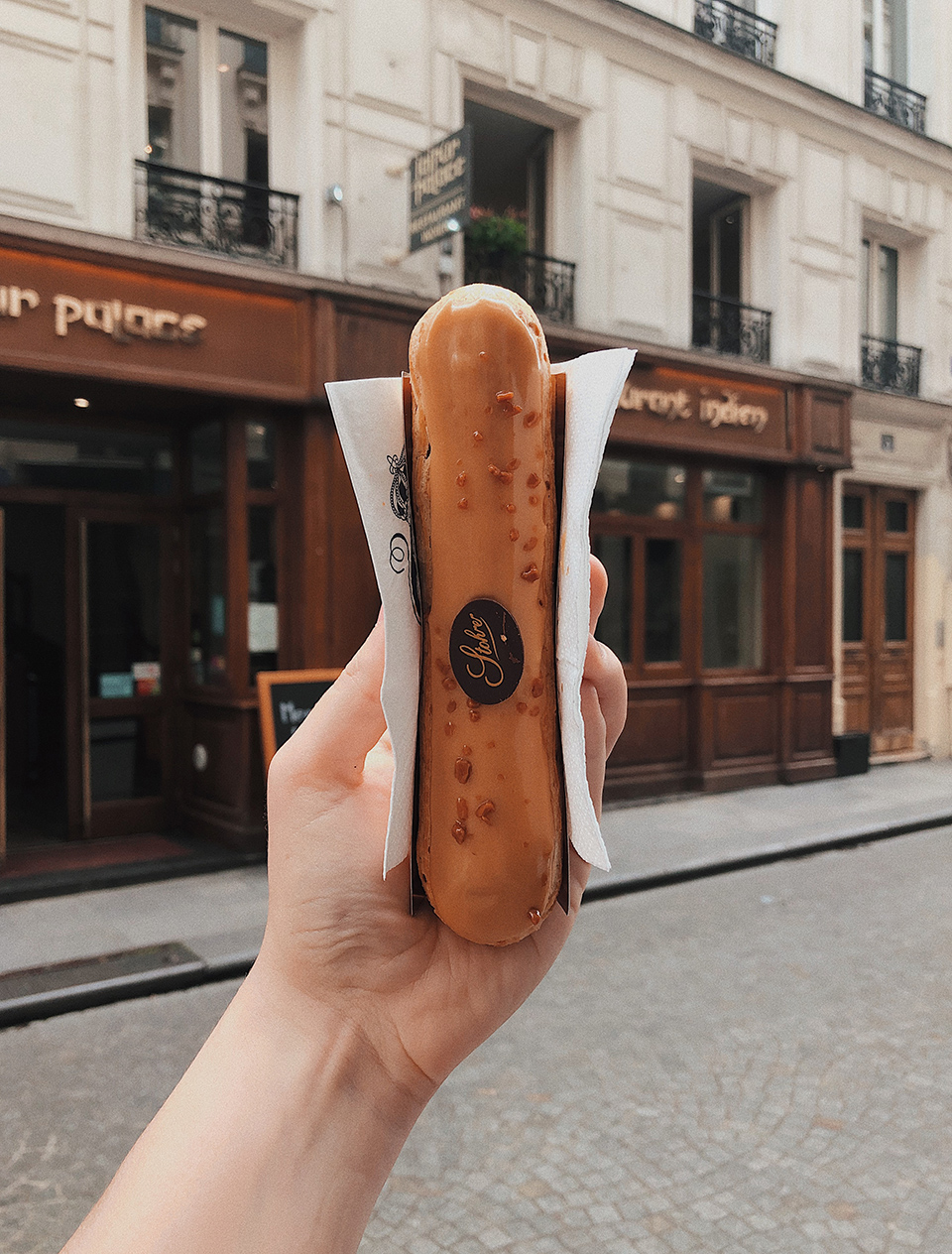 Where to go?
Latin Quarter
One of my favourite areas in Paris is the latin quarter and the university quarter. These are both located in the 6th arrondissement and are very close to the Notre Dame. The little streets filled with cafes, boulangeries and little shops make this one of the most vibrant areas in Paris. You can find some popular spots like Café de Flore, The Abbey Bookshop and Shakespeare and Company bookshop in this area. I suggest exploring this area and sit down at one of the many classic Parisian cafes!
Les Halles & Les Marais
These areas are very close to one another and right across the Latin quarter. They are on the other side of the Seine located in the 1st, 2nd and 3rd arrondissement. They are filled with little streets with unique coffee shops, stores, souvenir shops and authentic bistros. I love walking through these streets, stopping once every while to grab a pastry or a coffee somewhere. These areas are also close to Rue de Rivoli which is one of the main shopping streets in Paris. You can find shops like Sephora, Urban Outfitters, Tophsop and many more in this area. One of my favourite streets is 'Rue des Petits Carreaux' which is a very vibrant streets filled with different restaurants and bakeries!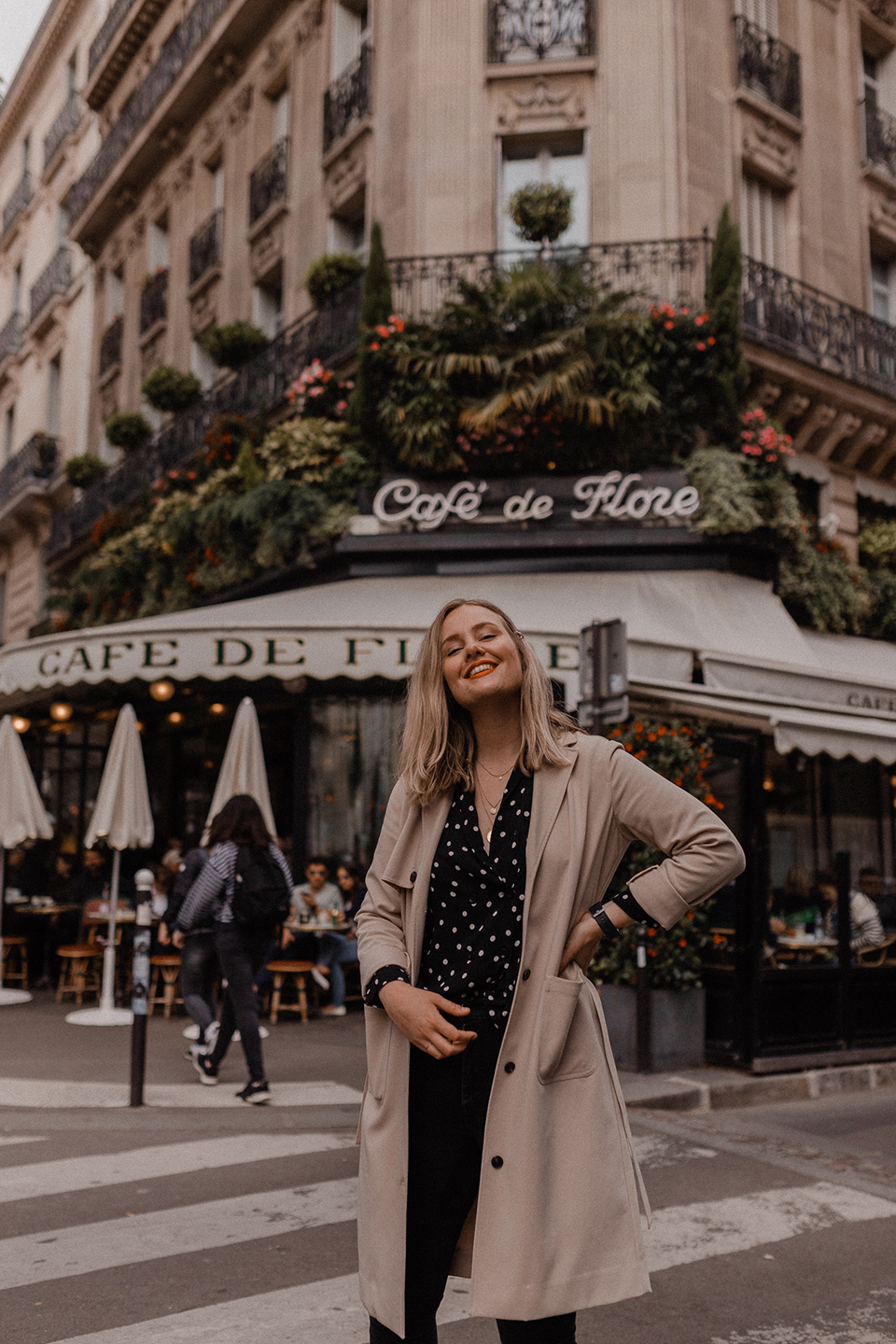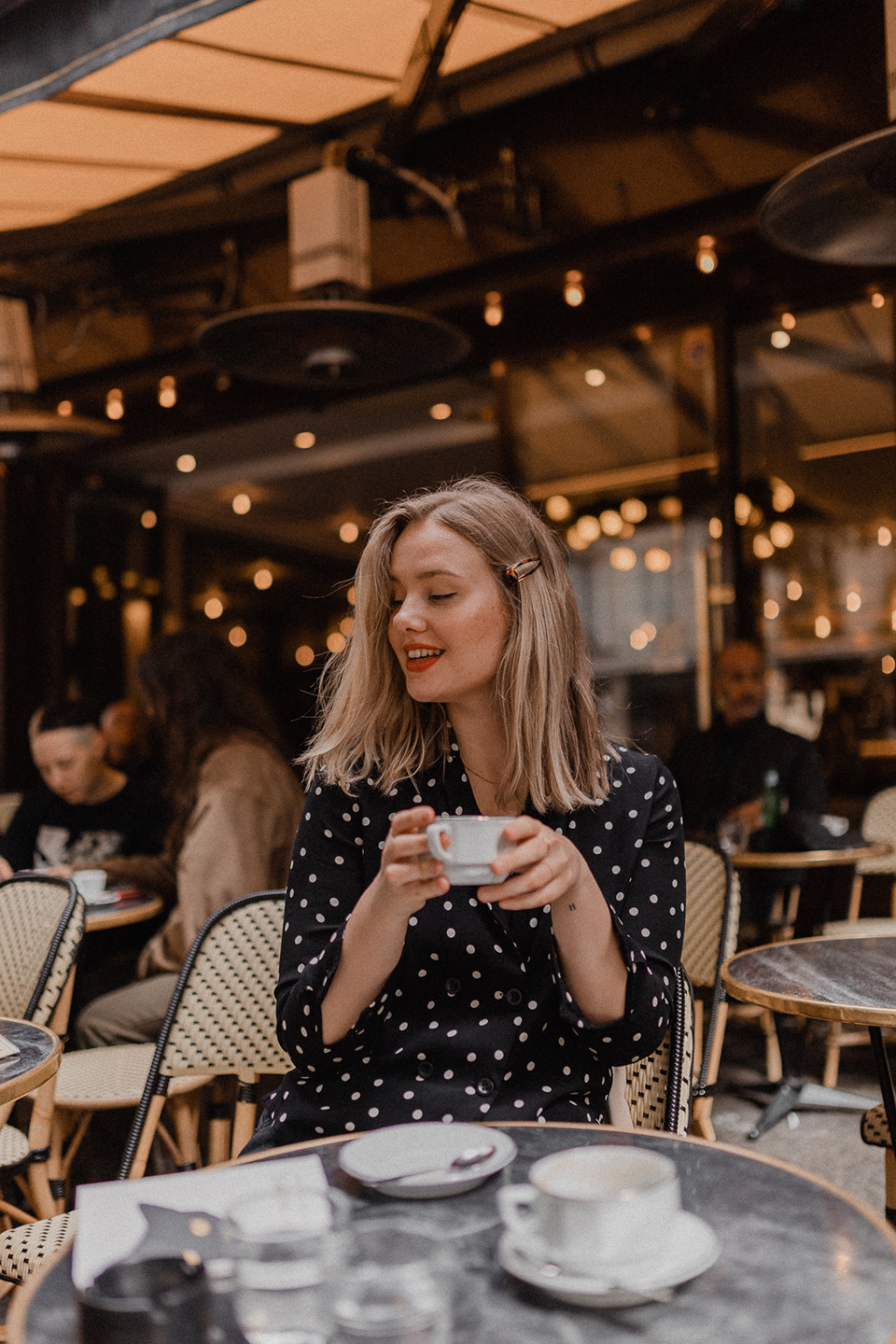 Trocadero
This square is most famous for the picturesque view of the Eifel Tower, and I've got to admit, it is one of my favourite views of the famous tower indeed. You can find many tourists on this spot taking pictures, pretending to hold the tower and having complete Instagram shoots (us included). It is a very touristic spot, but can not be excluded from this blogpost! If you want to visit some more quiet areas but still get a good view of the Eifel Tower I'd recommend going to Avenue de Camoëns or Rue de l'Universite. Depending on when you're going, these streets are a little less crowded but still make for a perfect picture. From there on, I always love to walk along the Seine and enjoy the views of the city.
Jardin de Tuileries
Another classic spot is the Tuileries Gardens. If you start at Place de la Concorde and make your way all the way down the gardens, you will end up at the Louvre which is another great spot to see. I've never been in the actual museum, because the queue's outside are always crazy. But it's nice to walk around the gardens, see the Louvre from outside and stop for a quick snap. It is also very close to 'Colonnel de Bulen' which is another great spot to take a photo at. I love the contrast between the black and white blocks and the typical Parisian architecture surrounding them.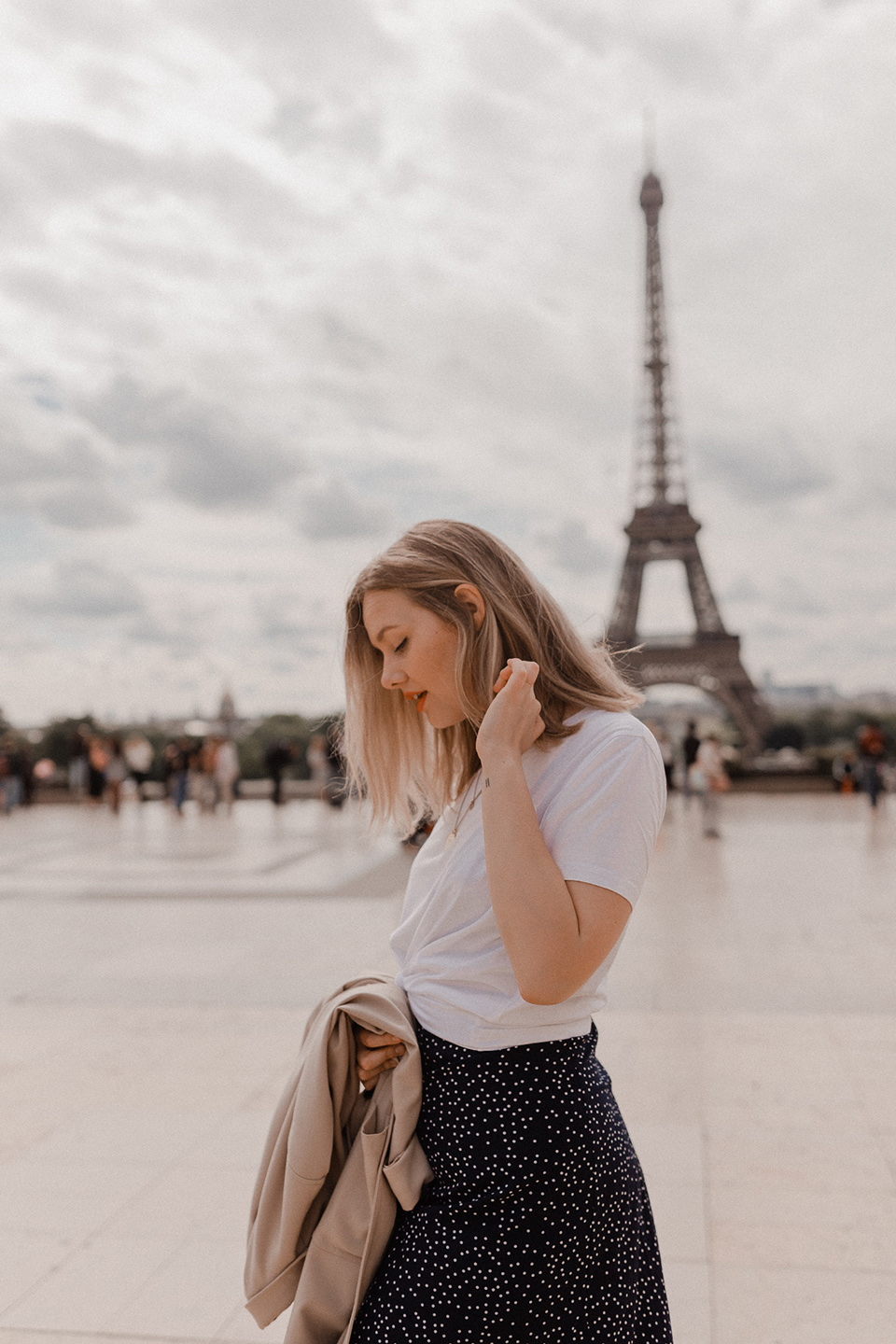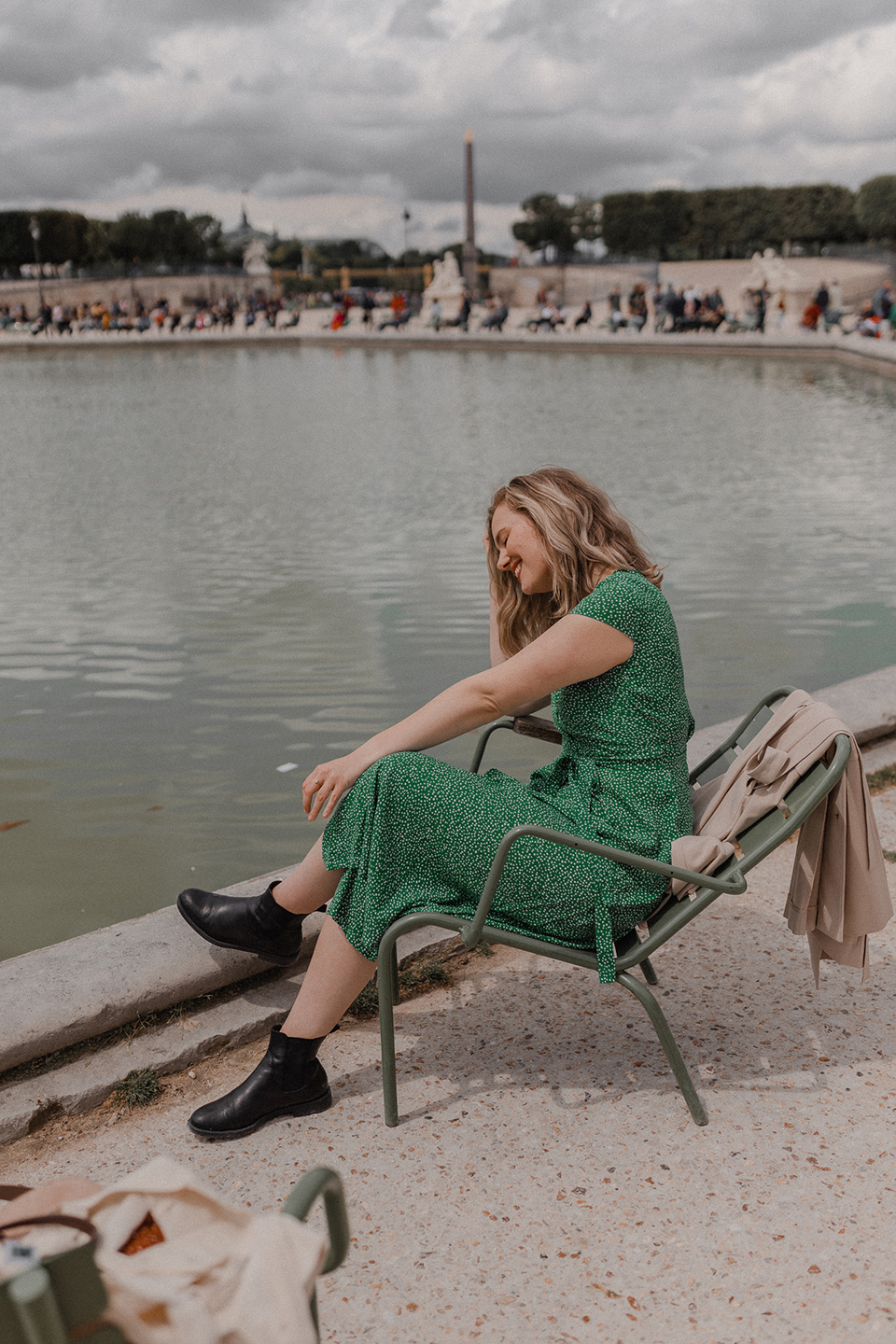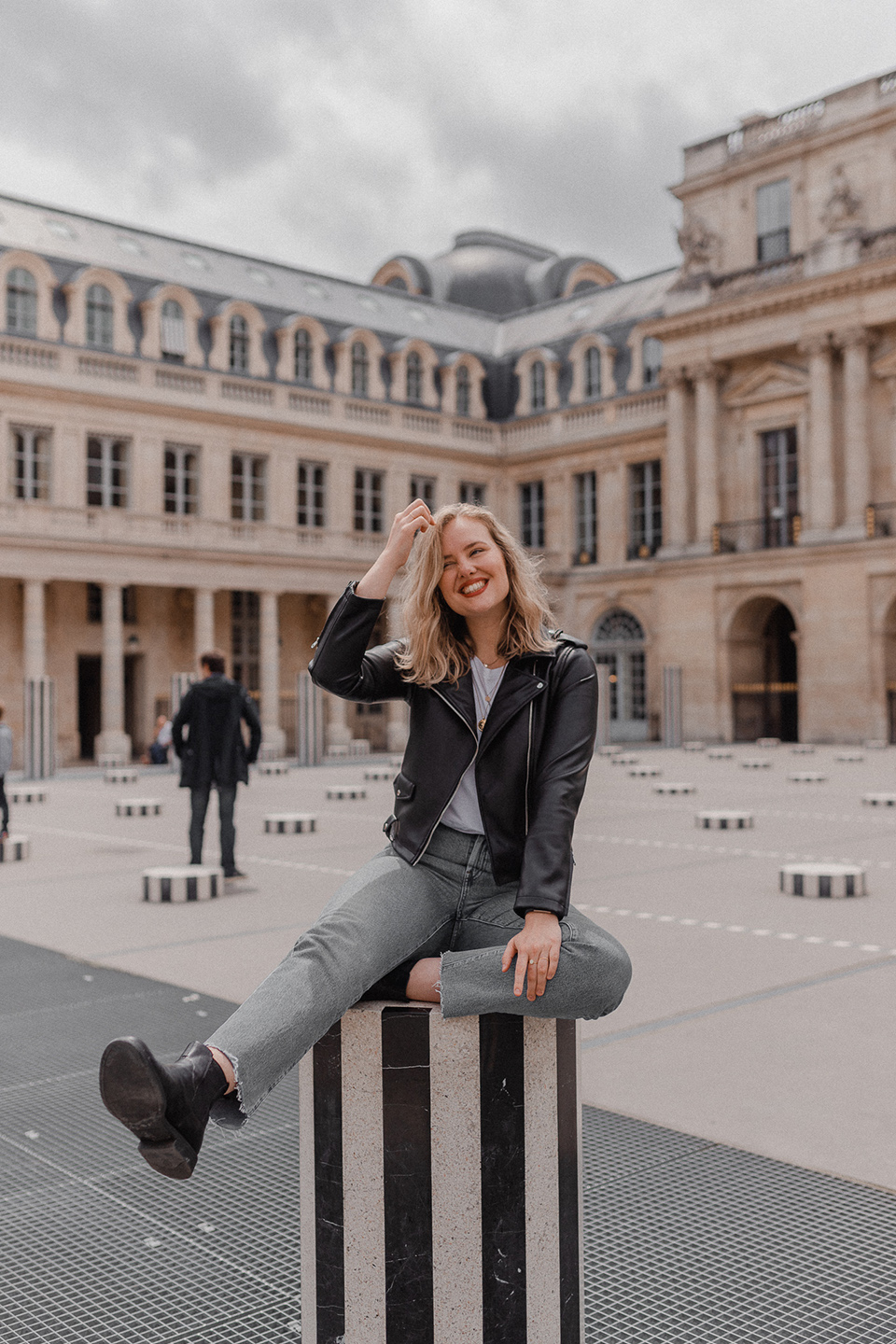 Montmartre
Last but not least, I can't leave out this artistic area. We ended up exploring it on the last day and strolled around the Sacre Couer prior to entering this area. It's not big but still has some amazing views of the city and is home to the two famous cafes 'Le Consulat' and 'La Maison Rose' which makes for another good photo spot.
I find with Paris that there is not one perfect spot, restaurant, coffee shop or sight as they're all incredible. I would suggest walking around and see what you stumble upon to. We sat down at many cafes that we just happened to walk into. Keep in mind that Paris in general is hella expensive and some of the touristic spots I mentioned above are not cheap. We mostly snapped a quick photo at these places and then went on to find a less expensive place to sit down at. Some places like the NENI, PNY burgers and Pink Mamma restaurant are definitely worth every penny, but keep this in mind before going there!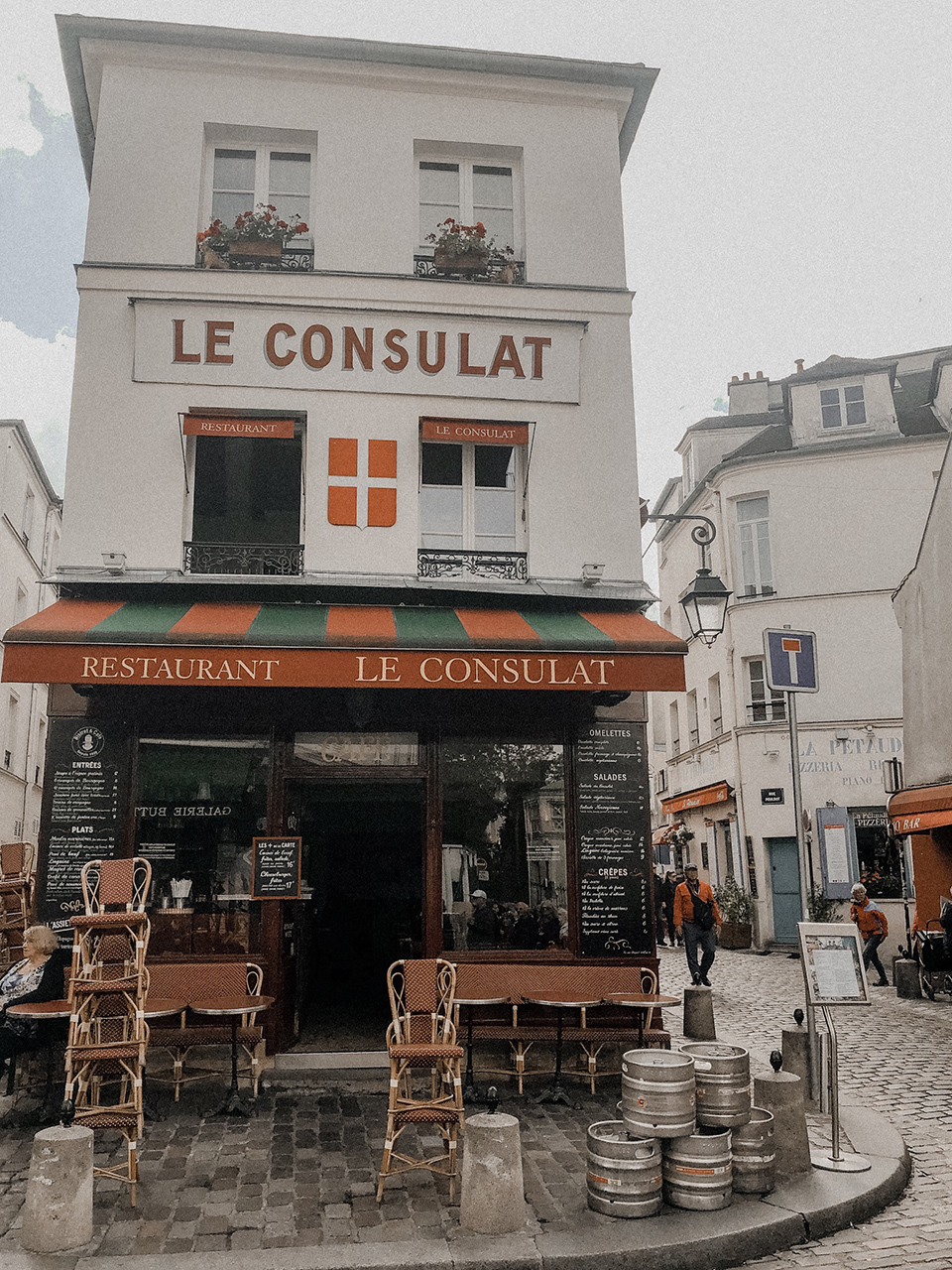 There you have it! A summary of our four days spent in Paris. Have you ever been to Paris and what are some of your favourite spots? Personally I can't wait to go back there and explore new areas again.