A modern escape in the historical setting of Edinburgh. There's nothing like basking in luxury when traveling to a foreign city. Even though I am constantly mesmerised by the medieval, magical characteristics of the city itself, I do prefer having the technology and comfort of our current time. Surrounded by class, design and comfort, I experienced a night at the Sheraton Grand Hotel & Spa in Edinburgh.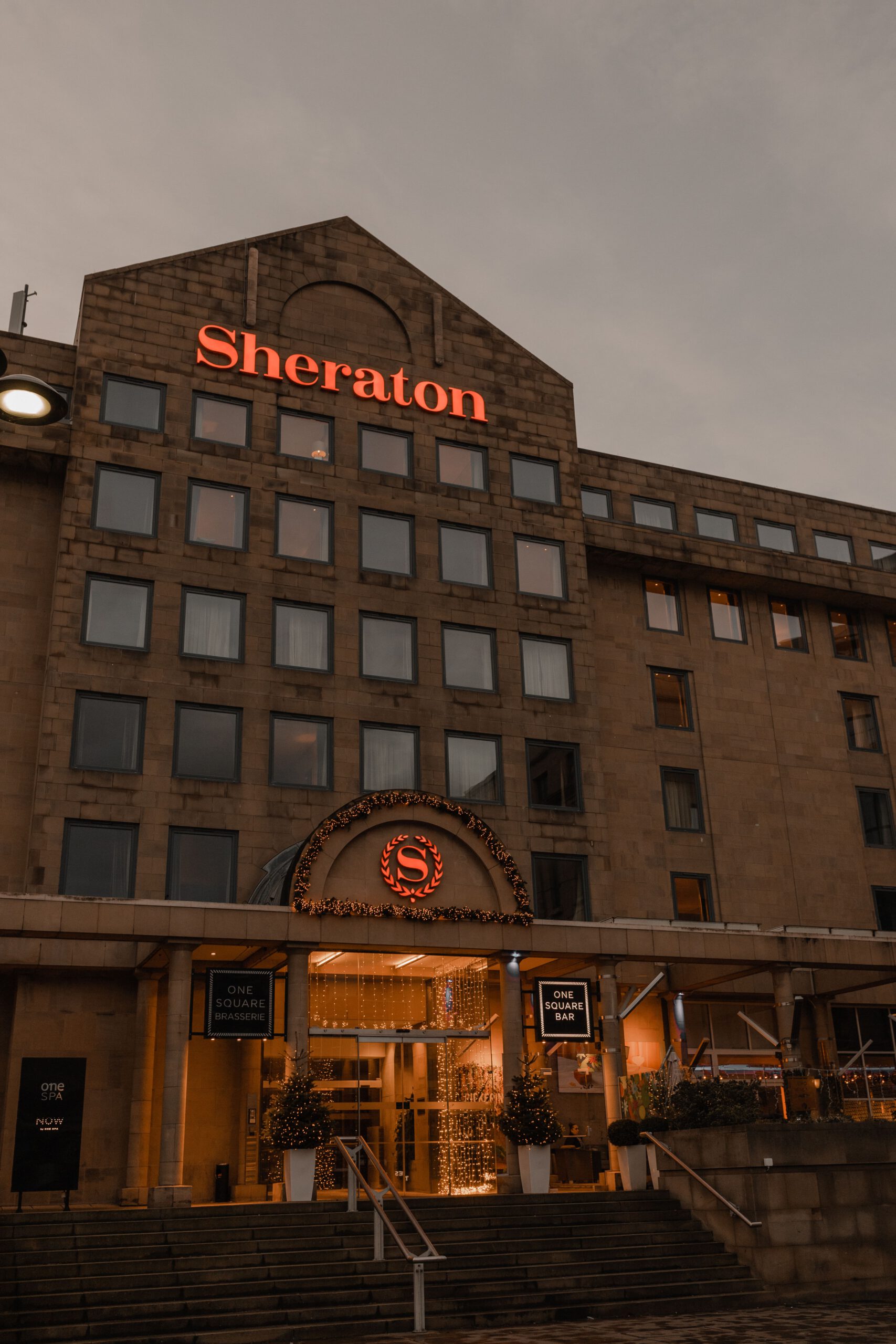 — This article was produced as part of a PR stay, all words and opinions are my own —
A modern Scottish luxury escape
There's nothing like combining city adventures with wellness. Located at the edge of Old Town, the Sheraton Grand Hotel & Spa gives you the perfect luxury escape away from the liveliness of the city itself. With rooms that outlook the Edinburgh Castle, there's plenty to love about this 5-star luxury spa hotel. Settle into relaxation mode and let's bring you along inspiring views, spa experiences and calming atmospheres.
Comfort and fully at ease
Upon arrival in the grand lobby of the hotel, I was immediately taken away by the enormous Christmas tree and breathtaking decorations. As if the design of the hotel doesn't draw you in on its own, the sparkling lights of the interior ánd exterior will. Greeted by the staff, we were first invited into the Club Lounge for a welcome drink and to settle in. Unlimited shortbread cookies, warm beverages and fizzy drinks? One of the many advantages of adding the Sheraton Club & Spa Club Lounge access to your booking. Fully refreshed and ready to take on the day, we went on to explore everything Edinburgh has to offer. After a day of strolling around, we were more than grateful that the location of the hotel is only a drop away from Old Town: my favourite place to wander.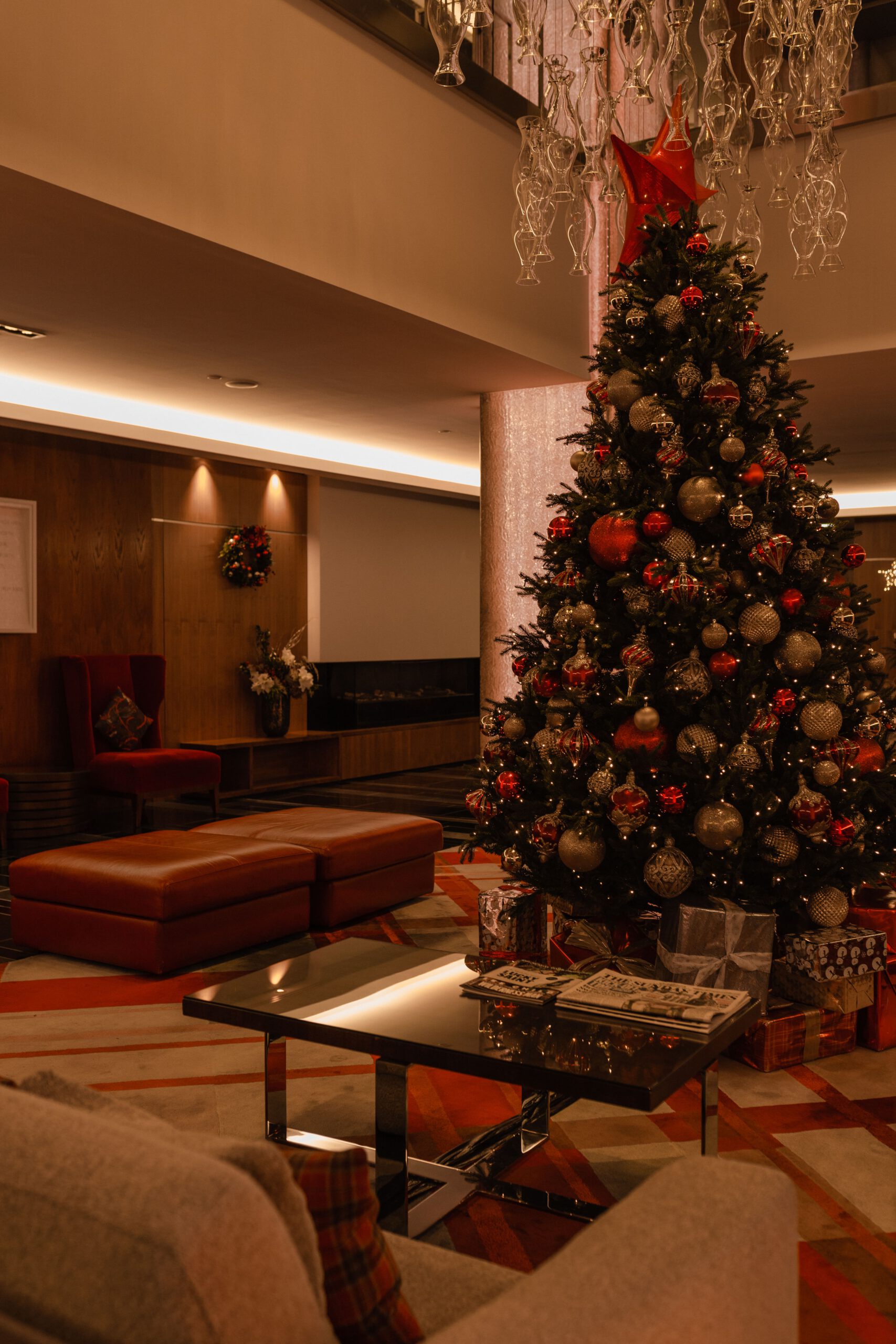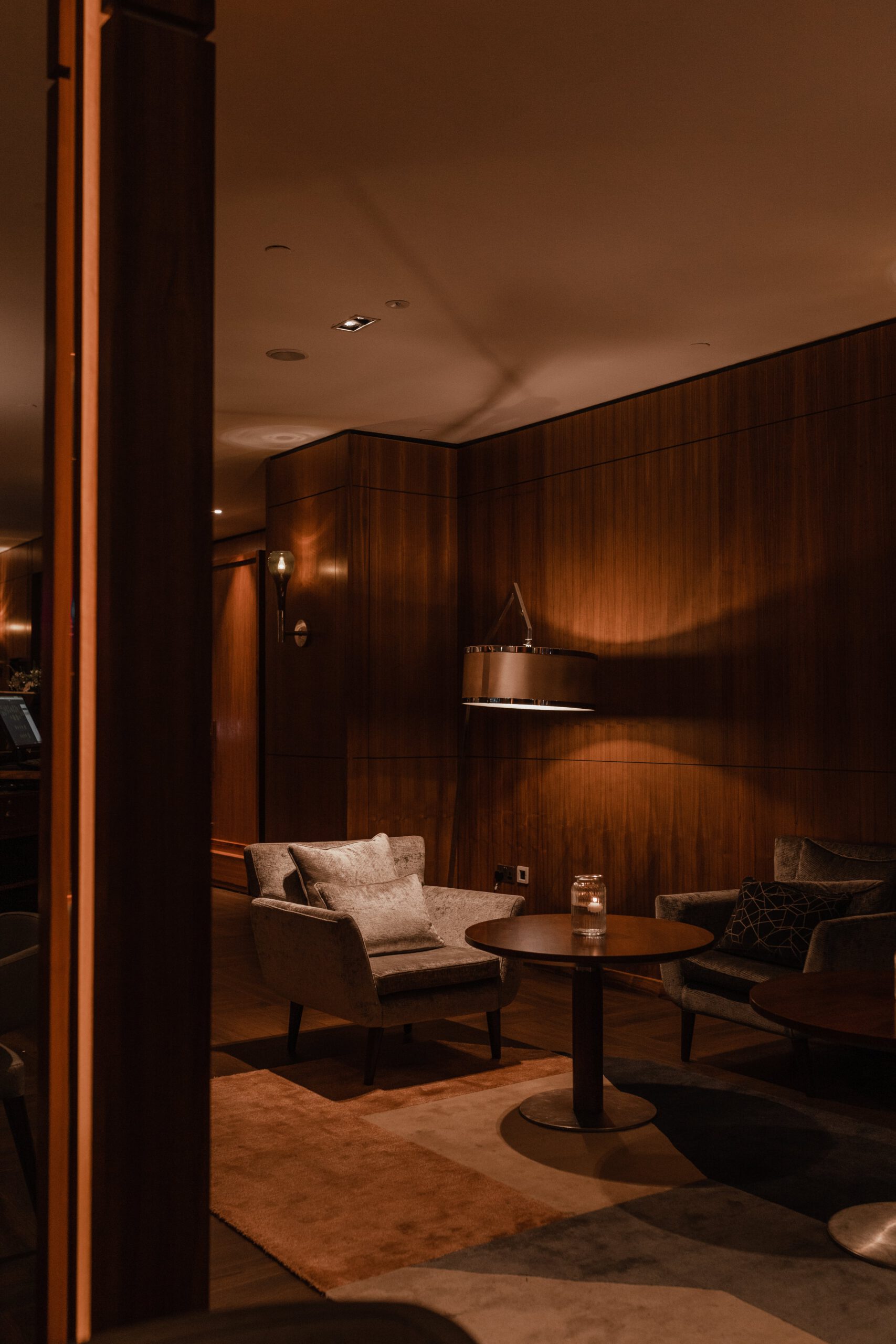 Settling into our premium room, I immediately was drawn to the view of our room. First row viewing to one of the most awe-inspiring pieces of traditional Scottish architecture in the form of Edinburgh Castle. The spacious and stylish rooms gave in to all our needs in that moment. Beautiful furnishings and comfortable beds to ensure the "perfect night's sleep". Being worn down by a day of exploring, I switched out my regular outfit for the soft bathrobe and slippers waiting for us in the wardrobe. From a view of the castle to watching a movie on the interactive television: there's plenty to see here.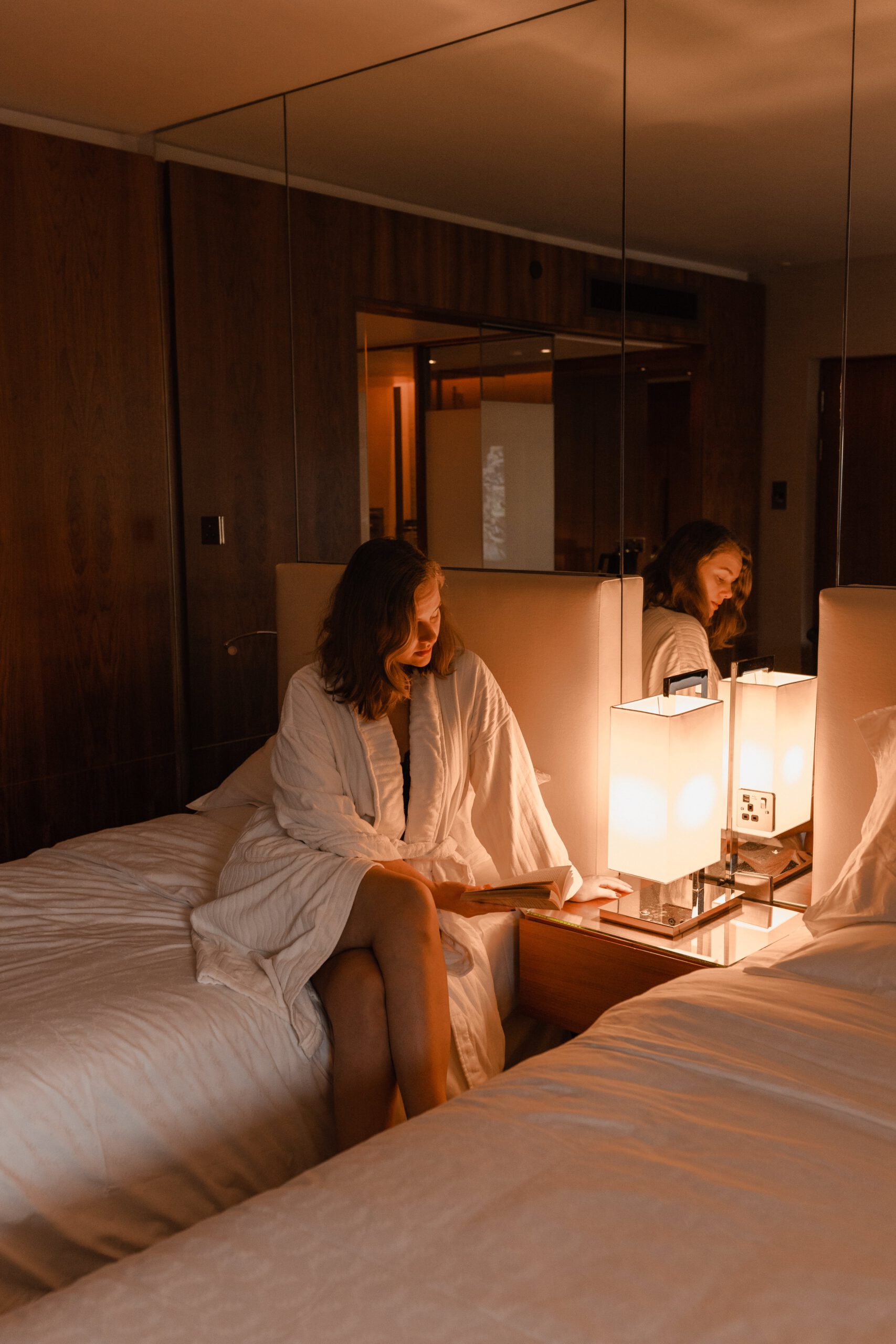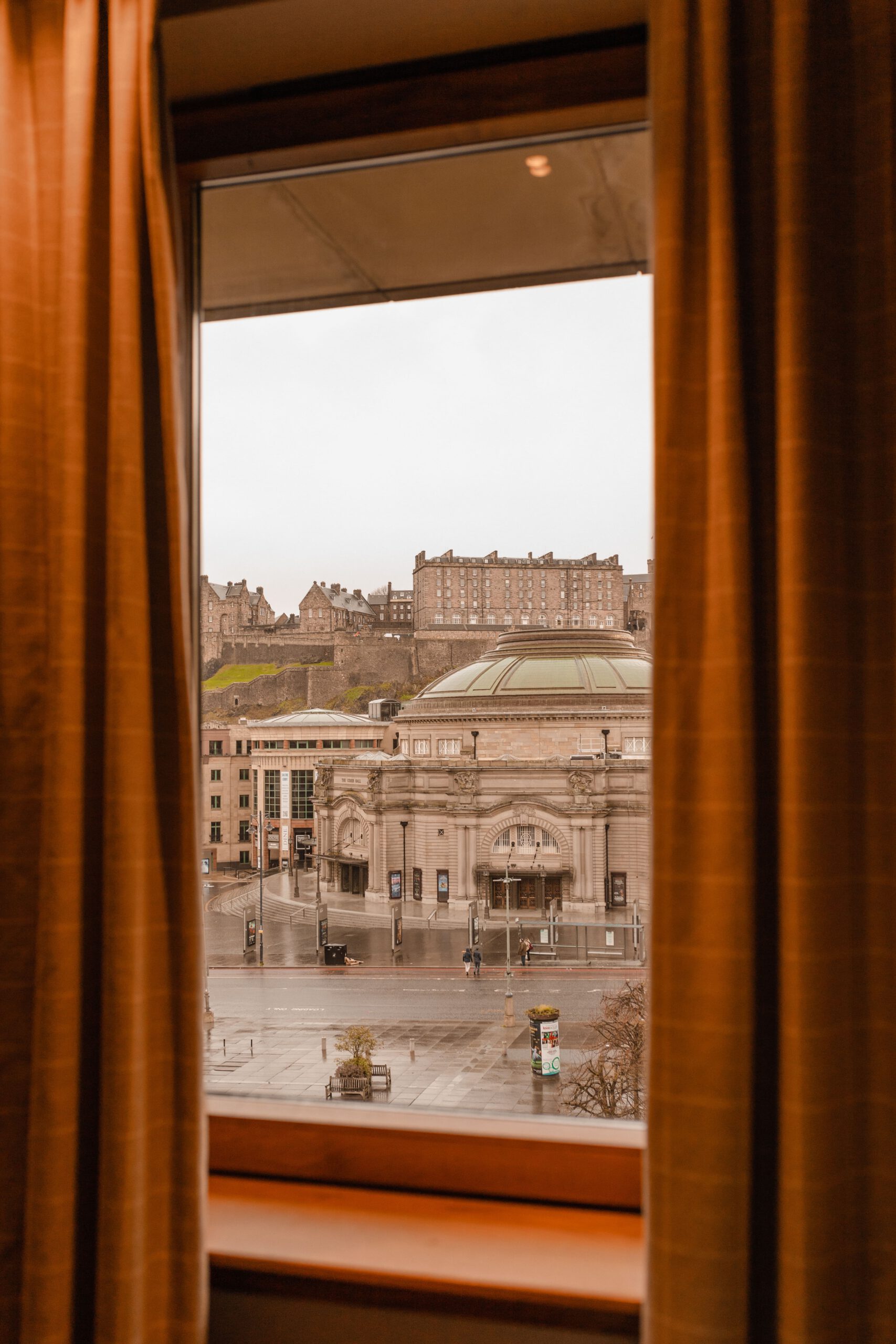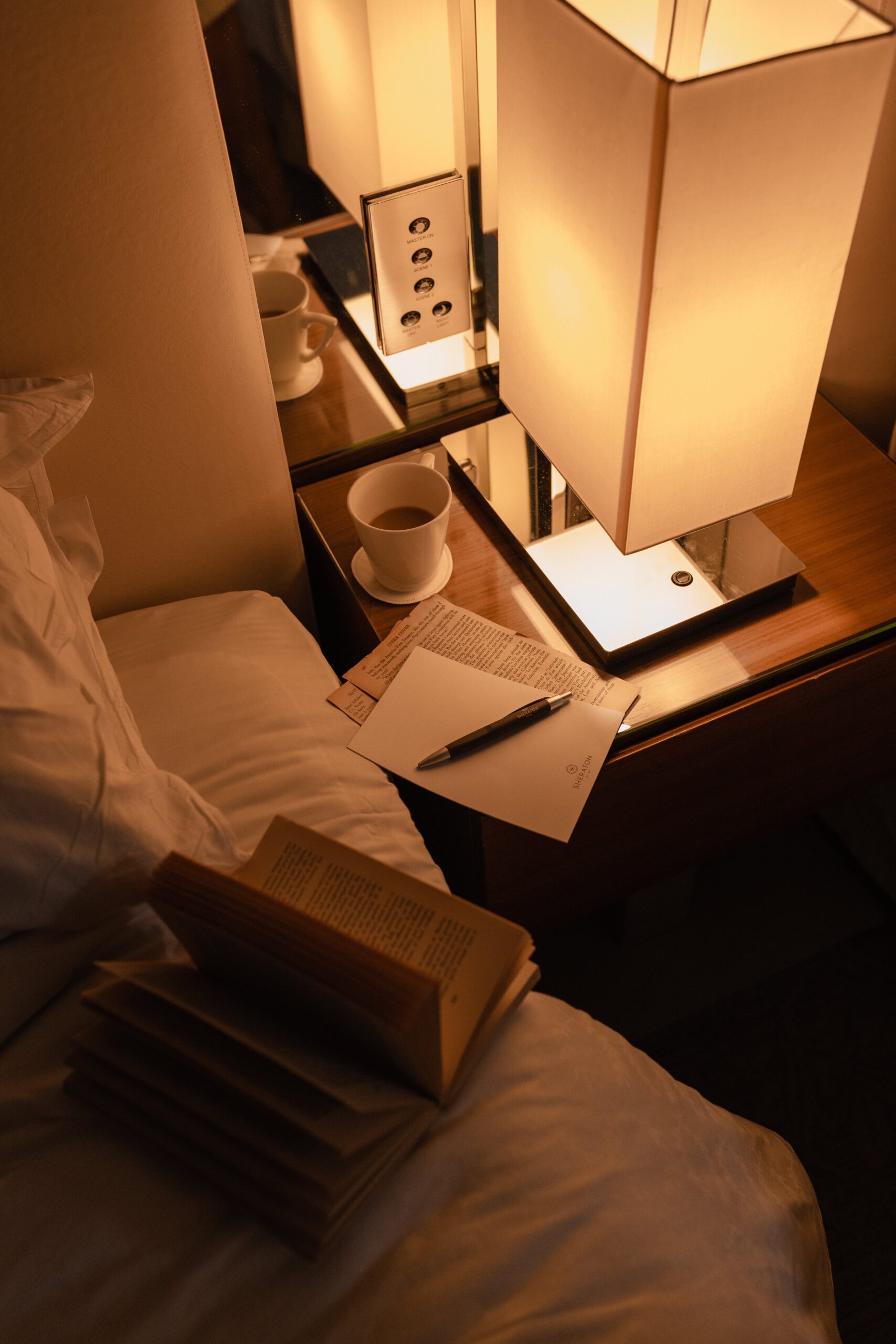 Extensive drinks and Scottish fine dining
After spending the afternoon basking in comfort in our room, it was slowly time to get ready for some, well needed may I add, drinks at the One Square Bar. With many drinks to chose from, alcohol to non-alcoholic, we opted for their non alcoholic cocktail, the Grassmarket. A sweet and sour drink that tasted mighty fine. Not a great cocktail fan? With over 150 (and counting!) varieties of gin there's plenty to chose from. After our drinks, it was time to move over to the One Square Brasserie and be blown away by the talents of Executive Chef Shaun Woodhouse and his team of talented chefs. The restaurant is well-known amongst locals for offering the freshest and most seasonal Scottish produce. Choosing from the thoughtfully created menu we started off with a Mull cheddar soufflé, followed by the Cod Fillet. Two dishes that made us crave for more.
Am I ashamed to admit I was, yet again, too full for a dessert? Yes. But the pastries during the full Scottish breakfast buffet made up for it. There are many things I love in life, and breakfast buffets are amongst them. Having experienced quite the range of different hotel breakfasts over my years of travel, has turned me into a critical reviewer of them. However, the continental breakfast at the Sheraton Grand Hotel & Spa has made it into my top three of favourite breakfast buffets. Homemade pancakes, a wide selection of pastries, seasonal fruit, smoked salmon freshly baked bread and eggs, English Breakfast tea and many more. Where can I sign up to have this every day of my life?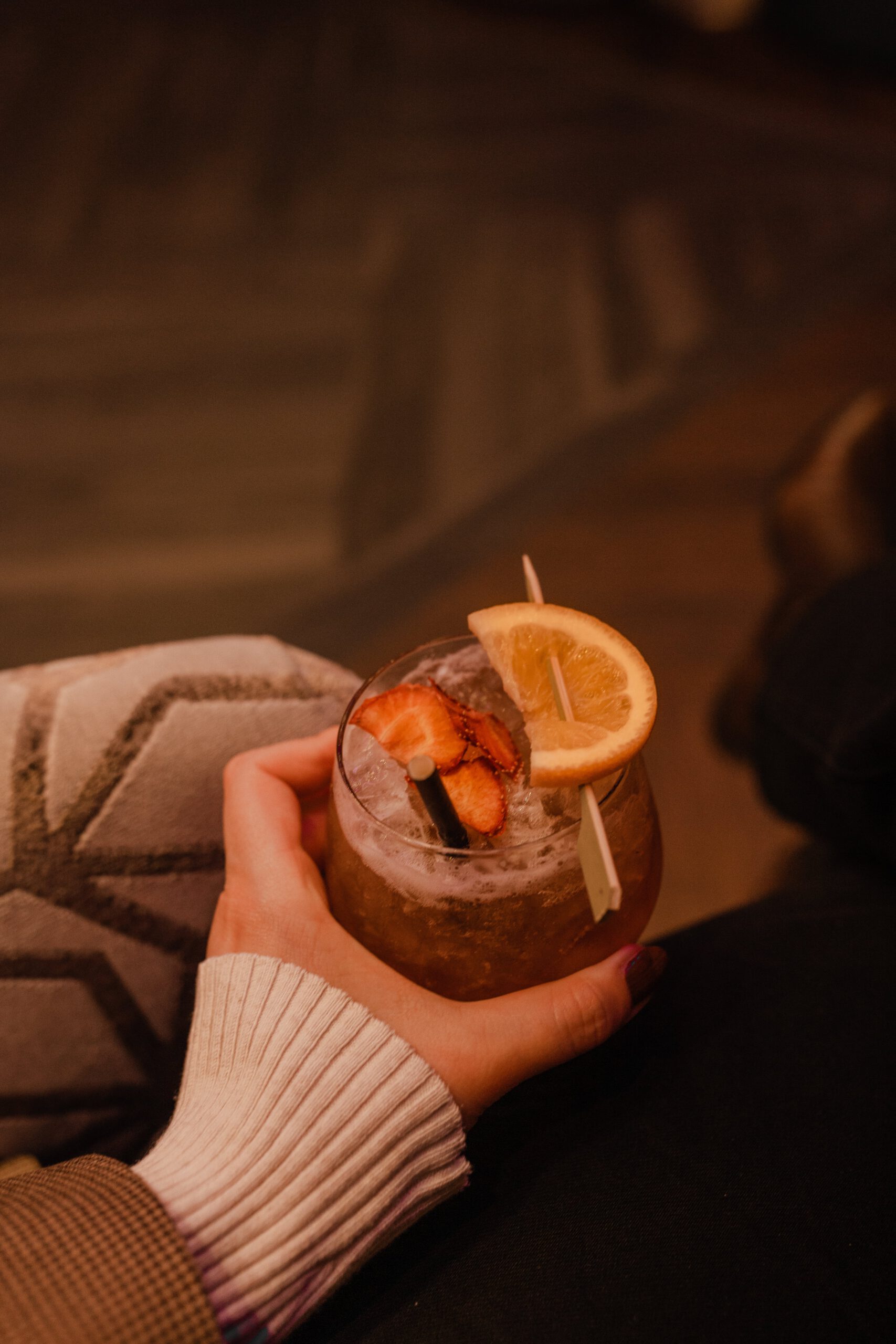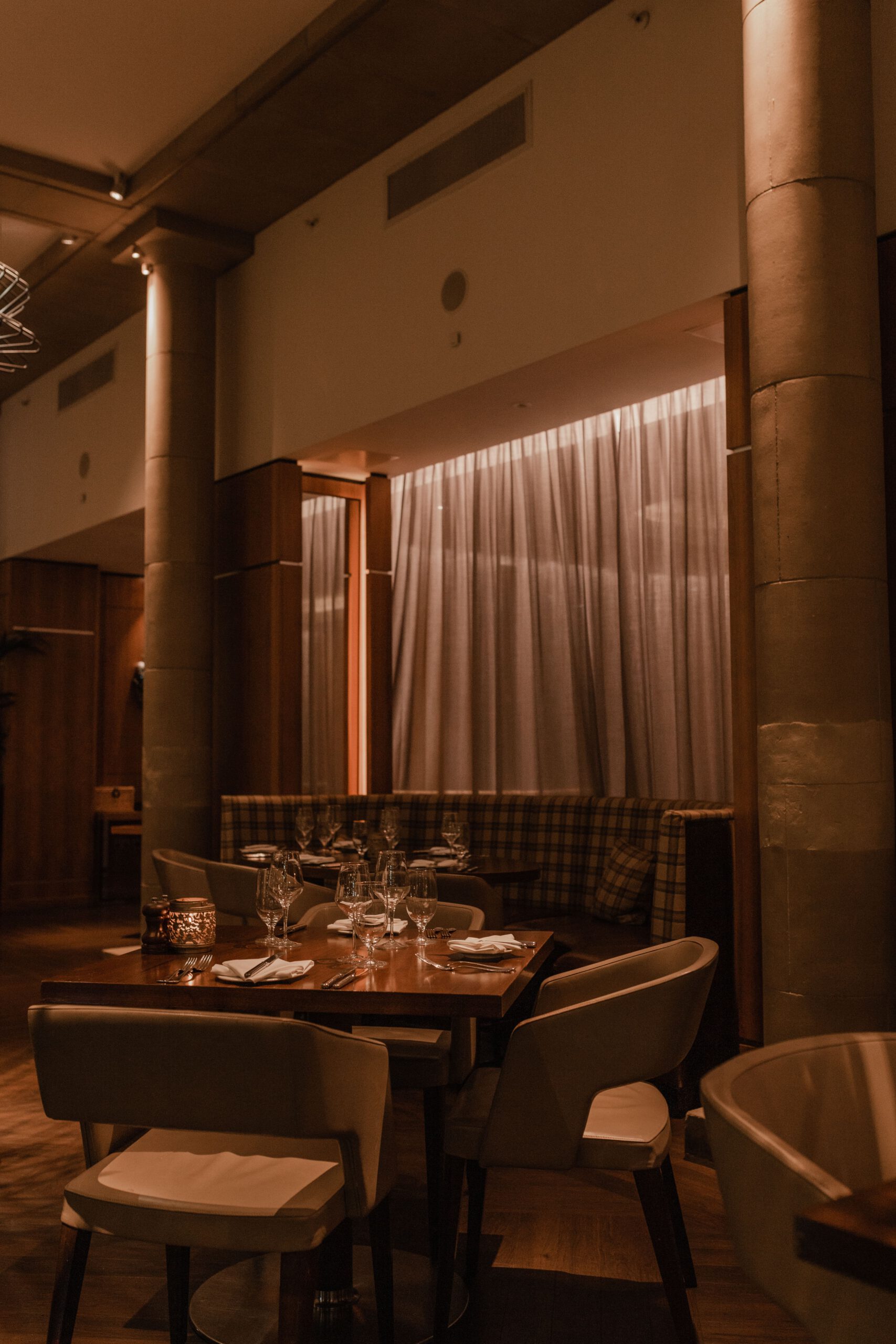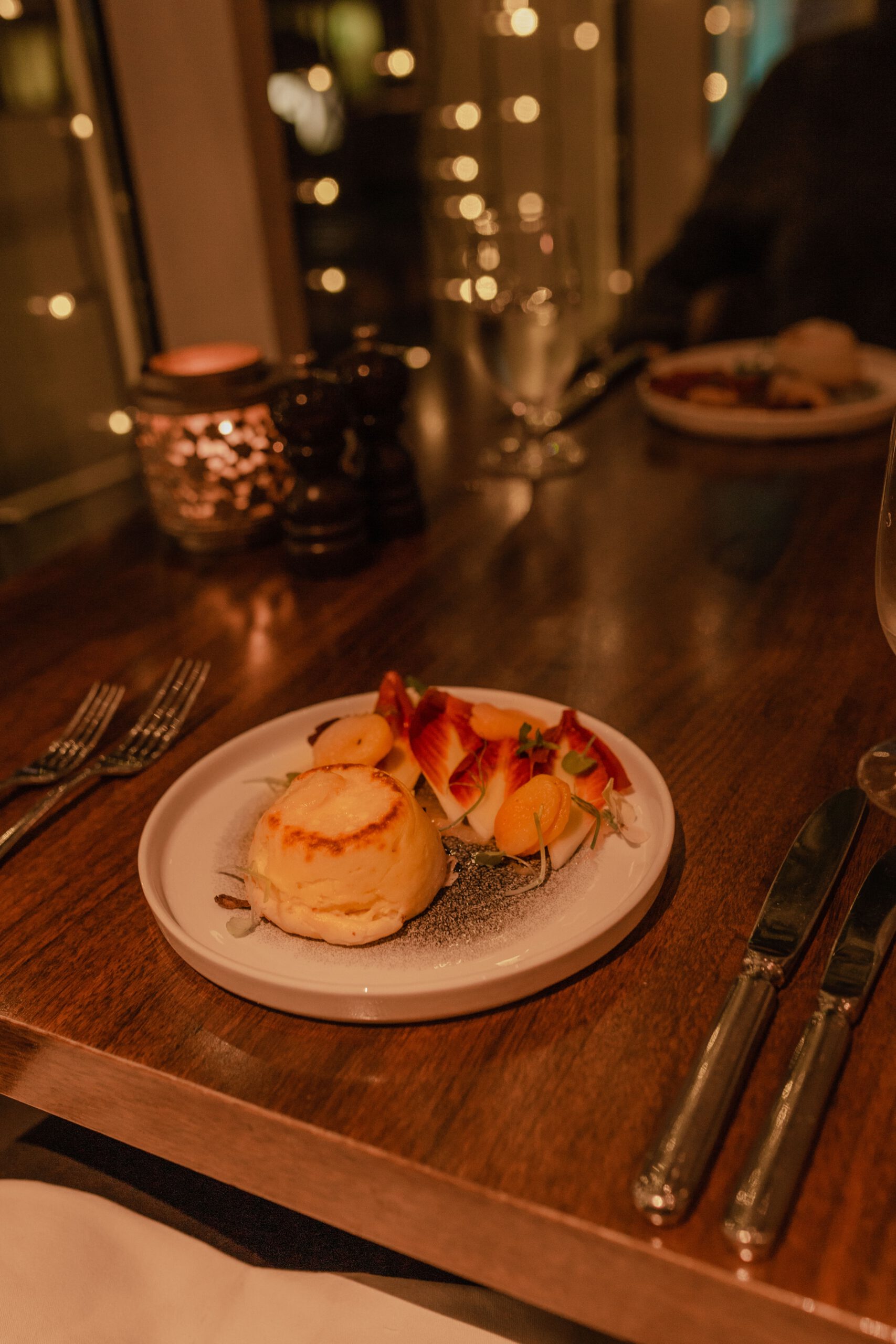 Wind down in urban thermal spa experience
There's nothing better than waking up to the thought of "today I get to start my morning in the spa". Our Sunday morning was spent in the One Spa, Scotland's most renowned urban thermal spa experience. Known for their iconic rooftop Hydropool to start your journey to wellbeing and rejuvenation. We got to enjoy many of their facilities that's good for your mind, body and soul. Basking in wellness, saunas and waters, we felt fully relaxed before embarking on our journey home.
Experience Scottish luxury in a 5-star Spa hotel
Even though our time here was short, I felt fully taken care of during our stay at the Sheraton Grand Hotel & Spa. A hotel full of comfort and luxury, where everything feels at ease. At a walking distance from some of the most famous sights in Edinburgh, this hotel has lots to offer to make your citytrip extra relaxing.

Looking for the perfect Scottish modern escape during your stay in Edinburgh? Book your room now and indulge in pure luxury in the midst of the city center.