Inspired by a city steeped in centuries of rich traditions, storied histories and academic life, you can find the boutique hotel Graduate Cambridge in the center of it all. A handcrafted hotel worthy of its namesake. Immediately charmed by its interior and warm welcome, I knew that I was in the right place to spent 3 nights exploring charming Cambridge.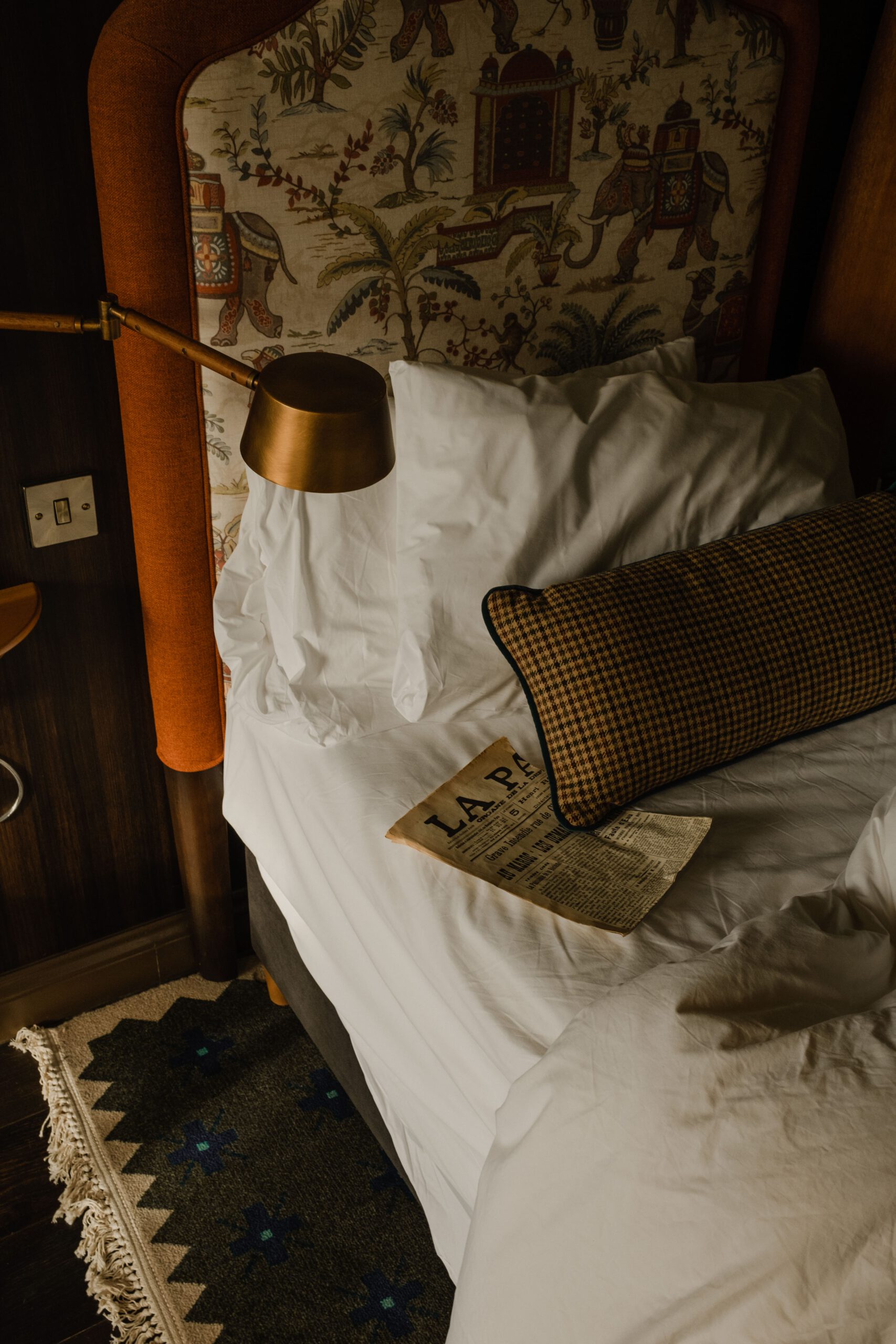 — This article was produced as part of a PR stay, all words and opinions are my own —
A hotel worth revisiting
Visiting Cambridge was high on my bucket list for many reasons. However, I did not realize that falling in love with a hotel was also part of it. Graduate Cambridge is a combination of many things, but most importantly a place where you feel welcome. Upon arrival it already became obvious: this is a hotel I want to come back to.
Rich history and academic details
From the moment you walk through their doors, you'll be immersed in the local culture and charm that's unique to Cambridge. The interior itself is one worth describing. From the DNA double helix light above the front desk, an homage to Cambridge alumna Rosalind Franklin I learned, to the lovingly restored, 100-year-old punting boats that adorn the lobby walls, even the smallest details pay tribute to what came before. And thoughtful nods to college architecture and crests make Graduate Cambridge feel like an extension of the many universities situated in Cambridge.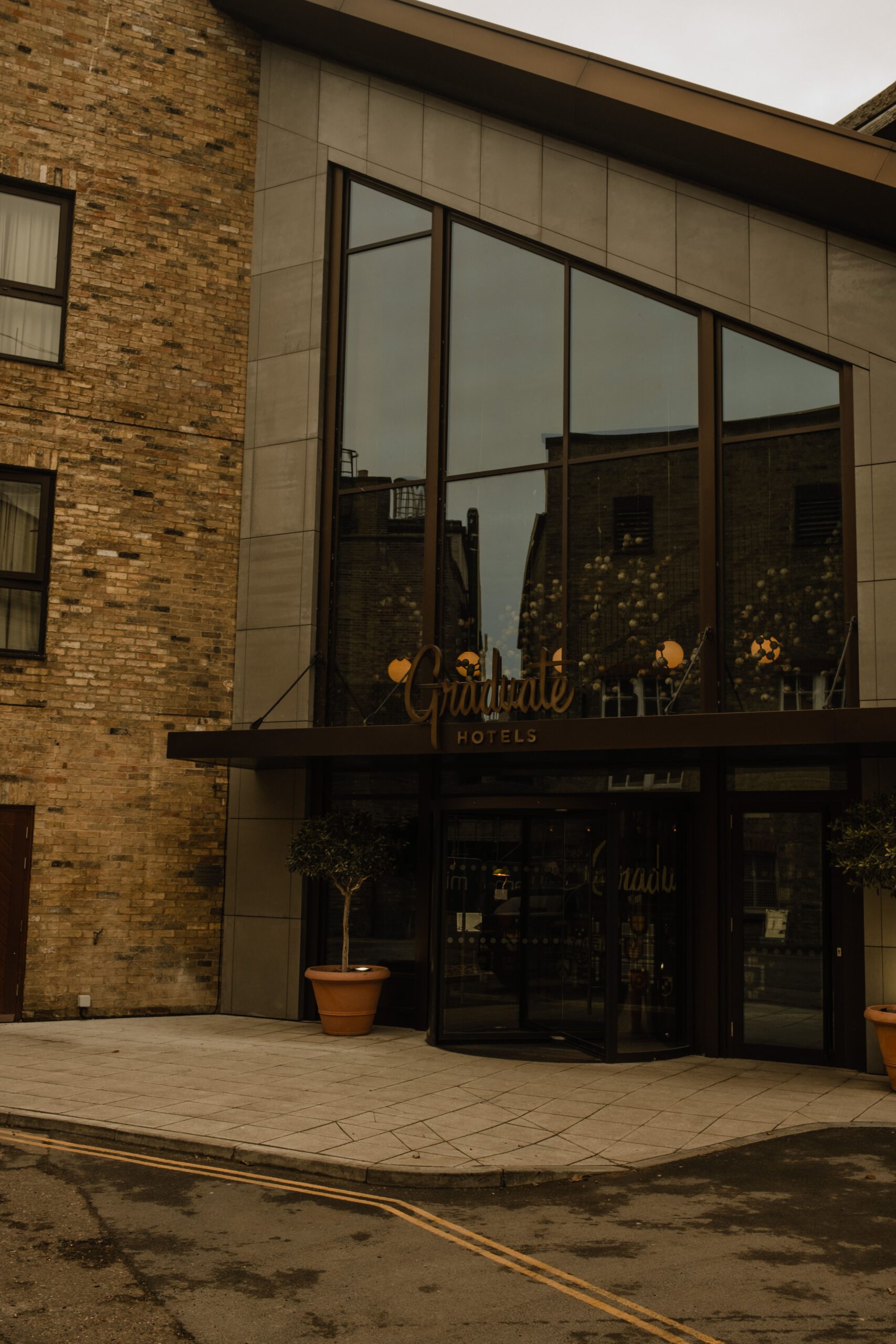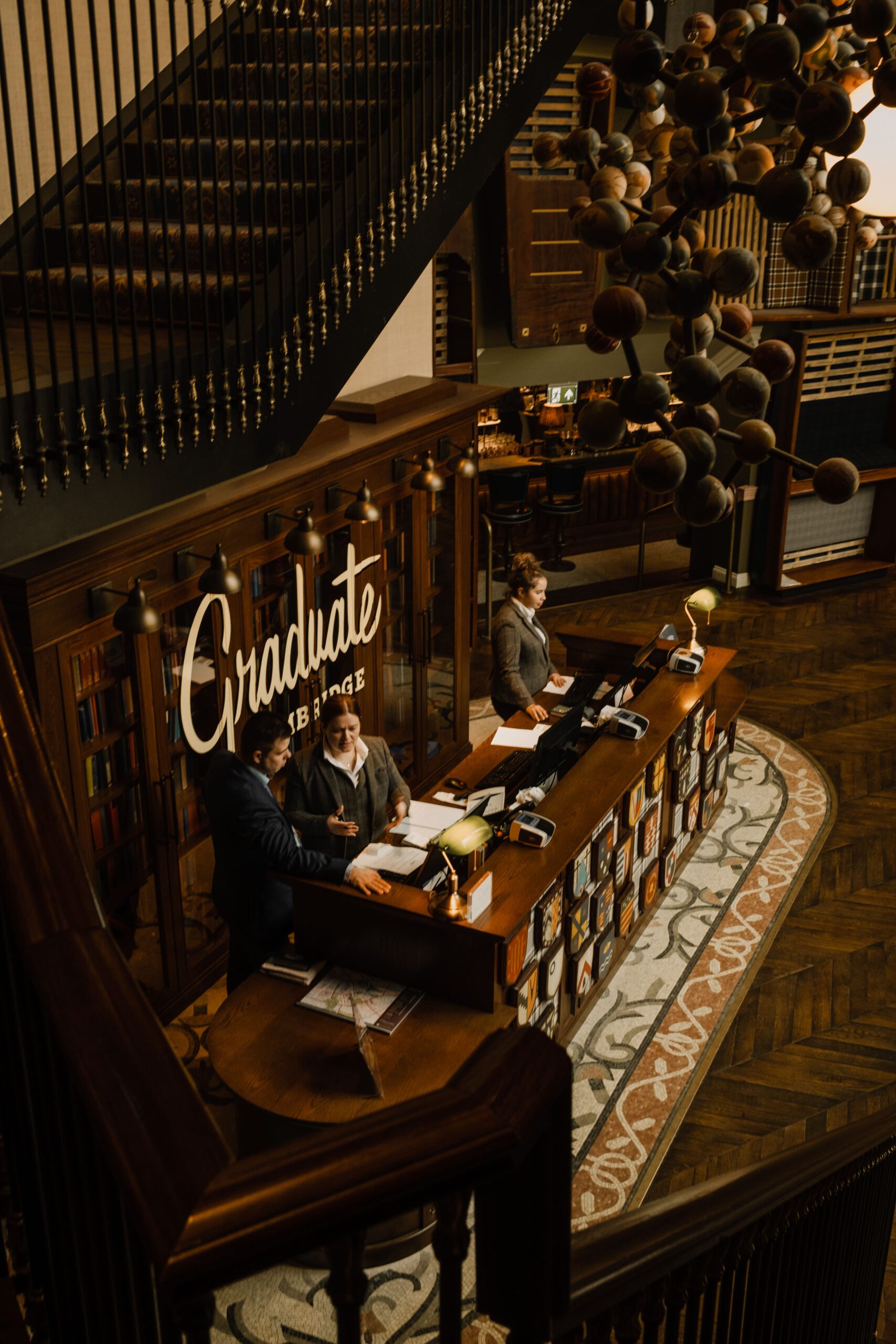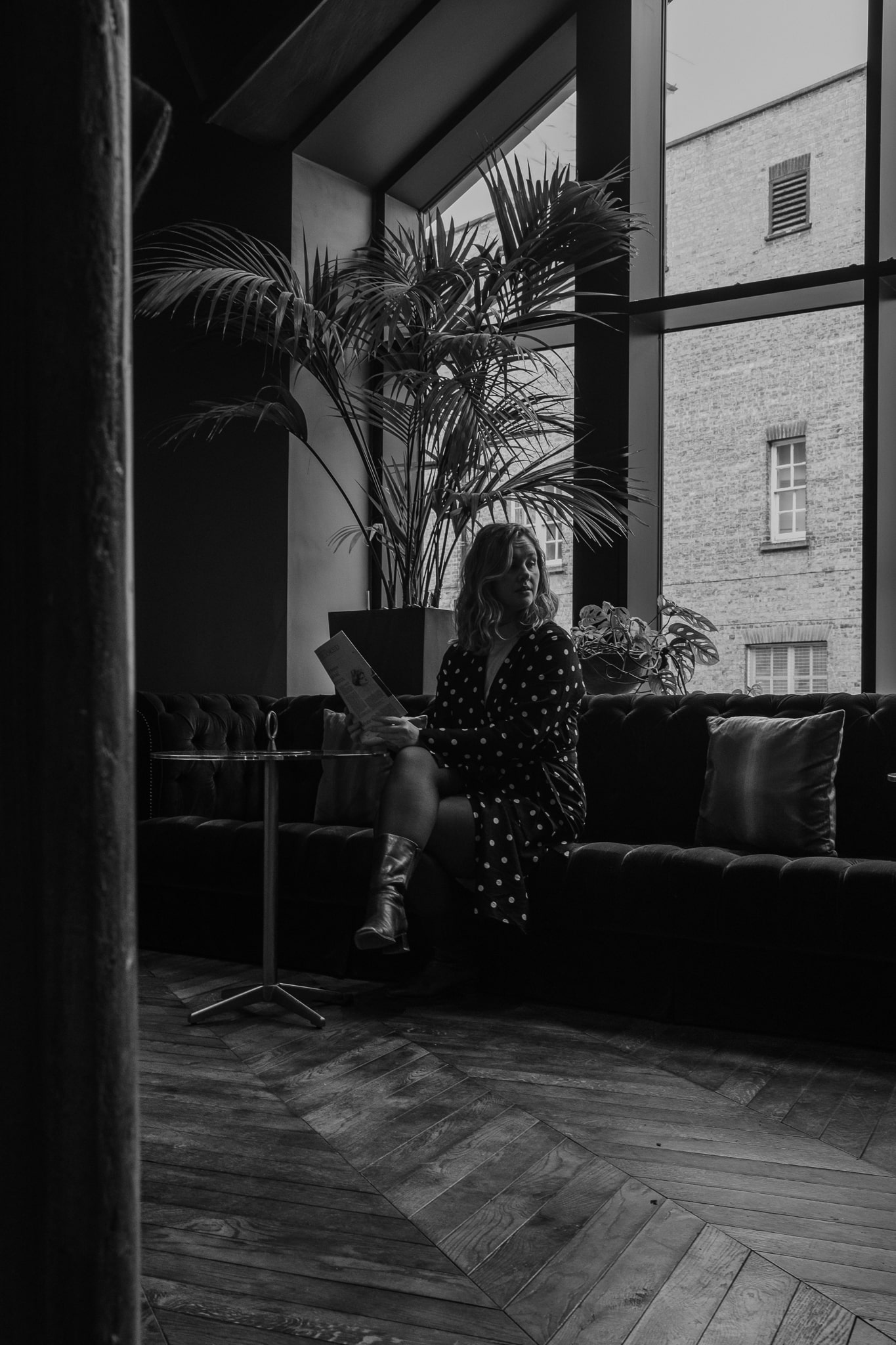 Seasonal plates in modern design
We arrived late afternoon on a Friday. After a stormy day, the sun greeted us once we set foot on the charismatic streets of Cambridge. After checking in, we were invited for a culinary experience at the Garden house, the open-grill restaurant situated in the hotel. The restaurant is known for serving up seasonal plates designed to be shared. Immediately, we settled into the relaxing and authentic atmosphere of the restaurant. The staff was extremely welcome and made sure we always felt at ease. We started of with the grilled tiger prawn marinated in a garlic rosemary dressing, followed by the artichoke casareccia served with tomatoes, mushrooms & aged parmesan. And of course, we saved the best for last: the Cambridge burnt cream tart.
The next morning, it was time for one of my favorite hotel rituals: heading out to breakfast. The smell of eggs, fresh bread and pastries drew us back to the Garden House for a traditional English breakfast. The breakfast buffet offered a large variation of traditional English dishes, but also healthier options such as fresh fruit, juices, grilled veggies, and muesli. As always, I went for the scrambled eggs, vegetarian (!) sausages, grilled veggies, and a croissant on the side.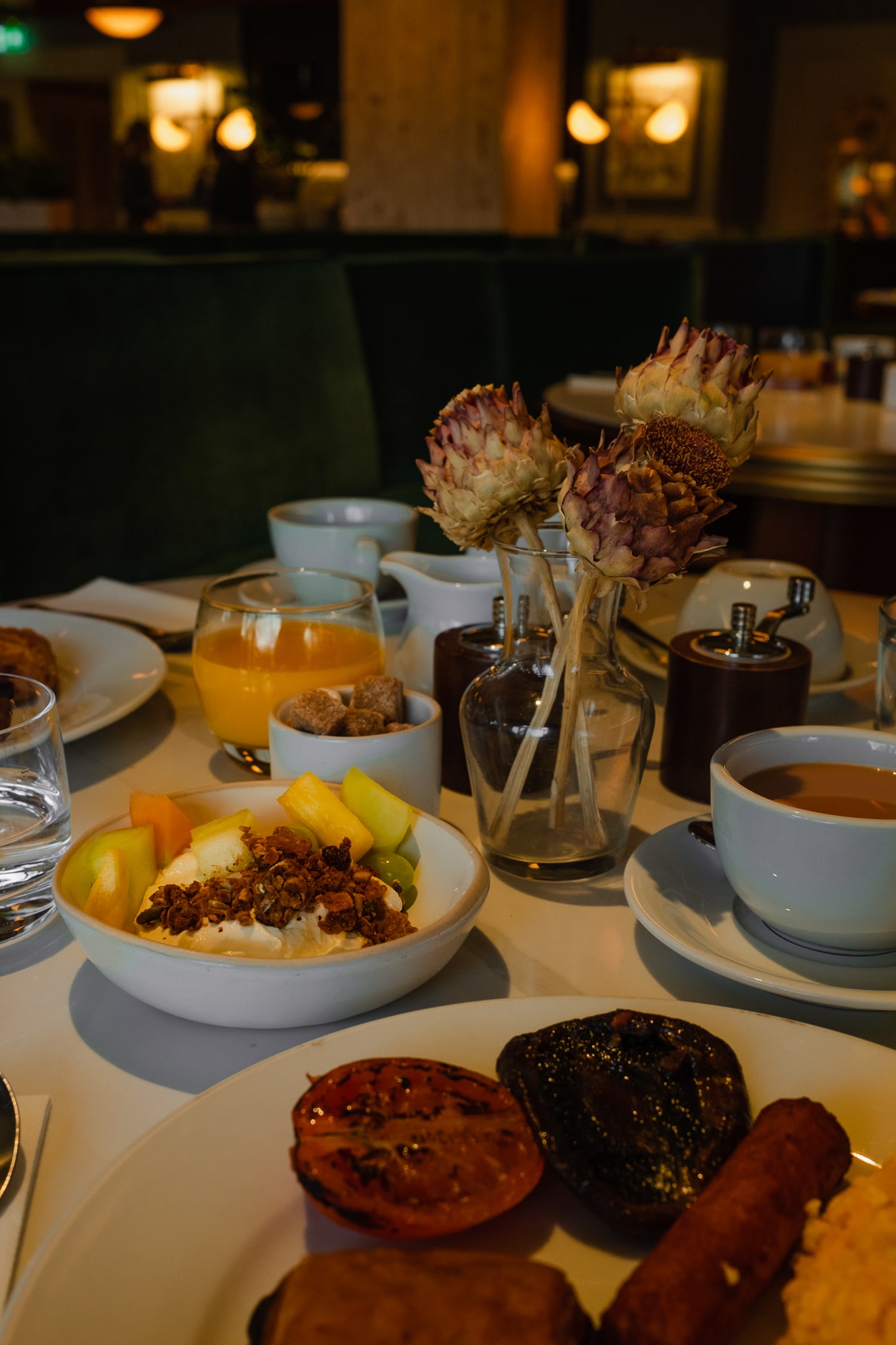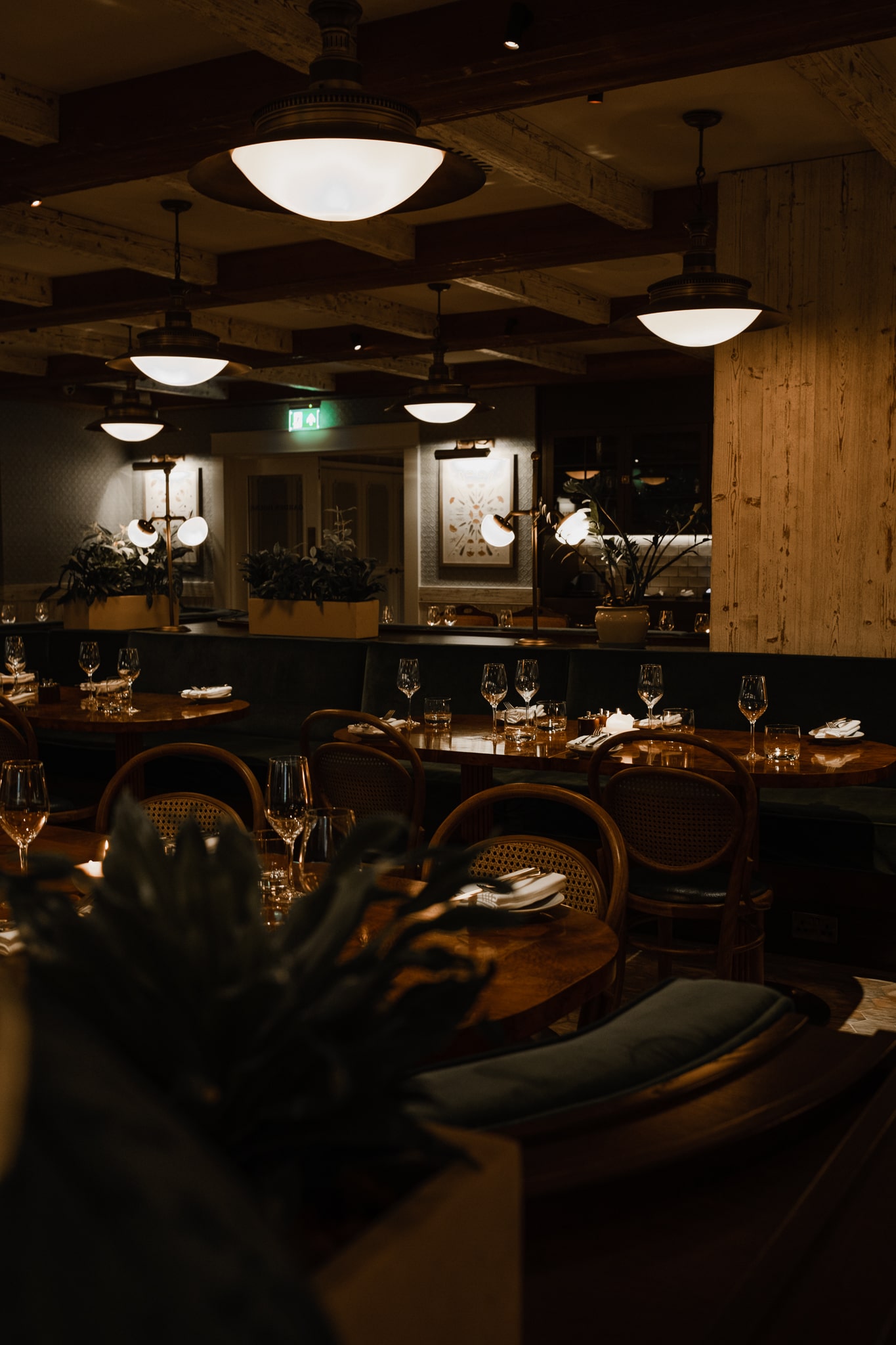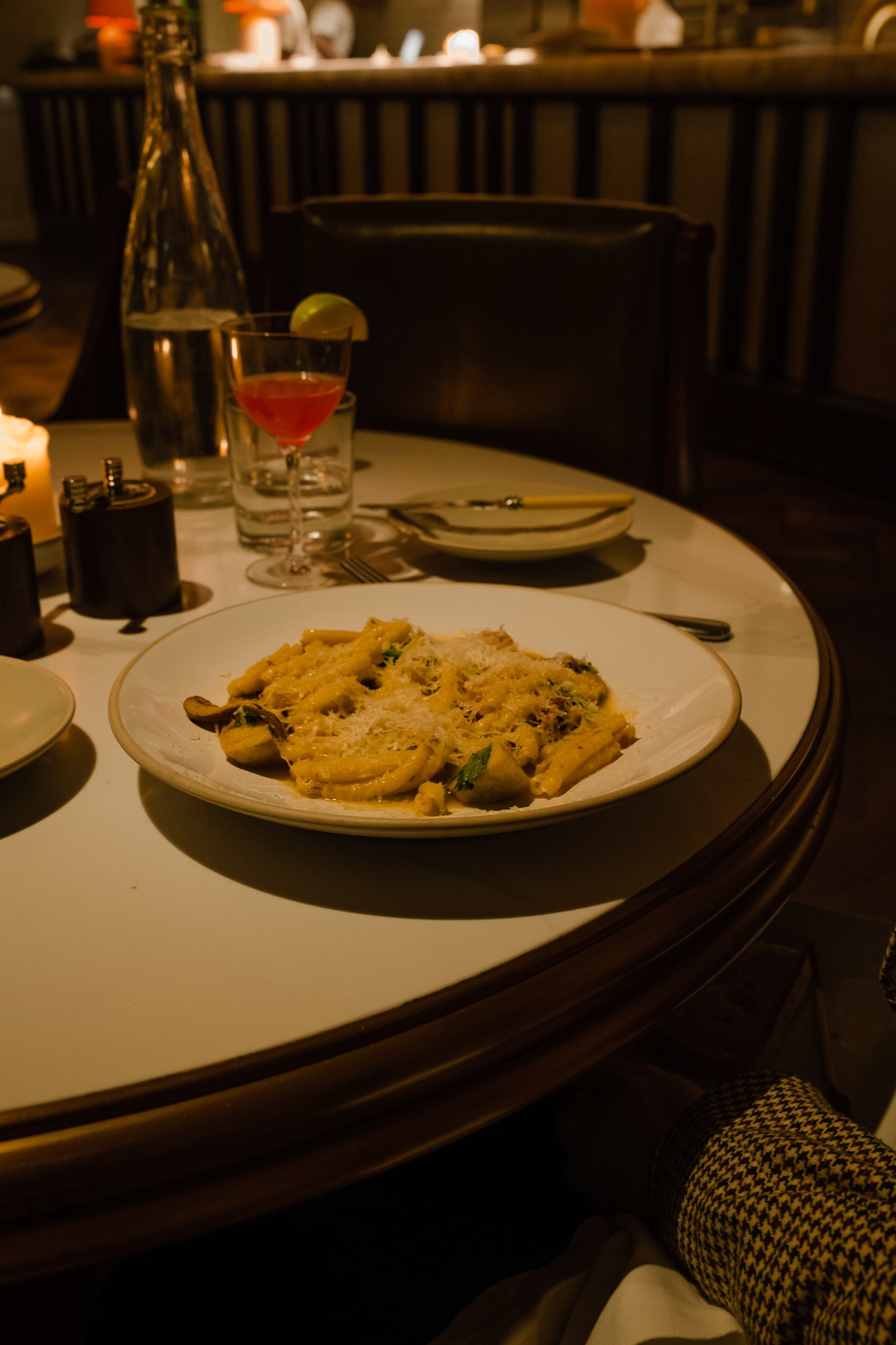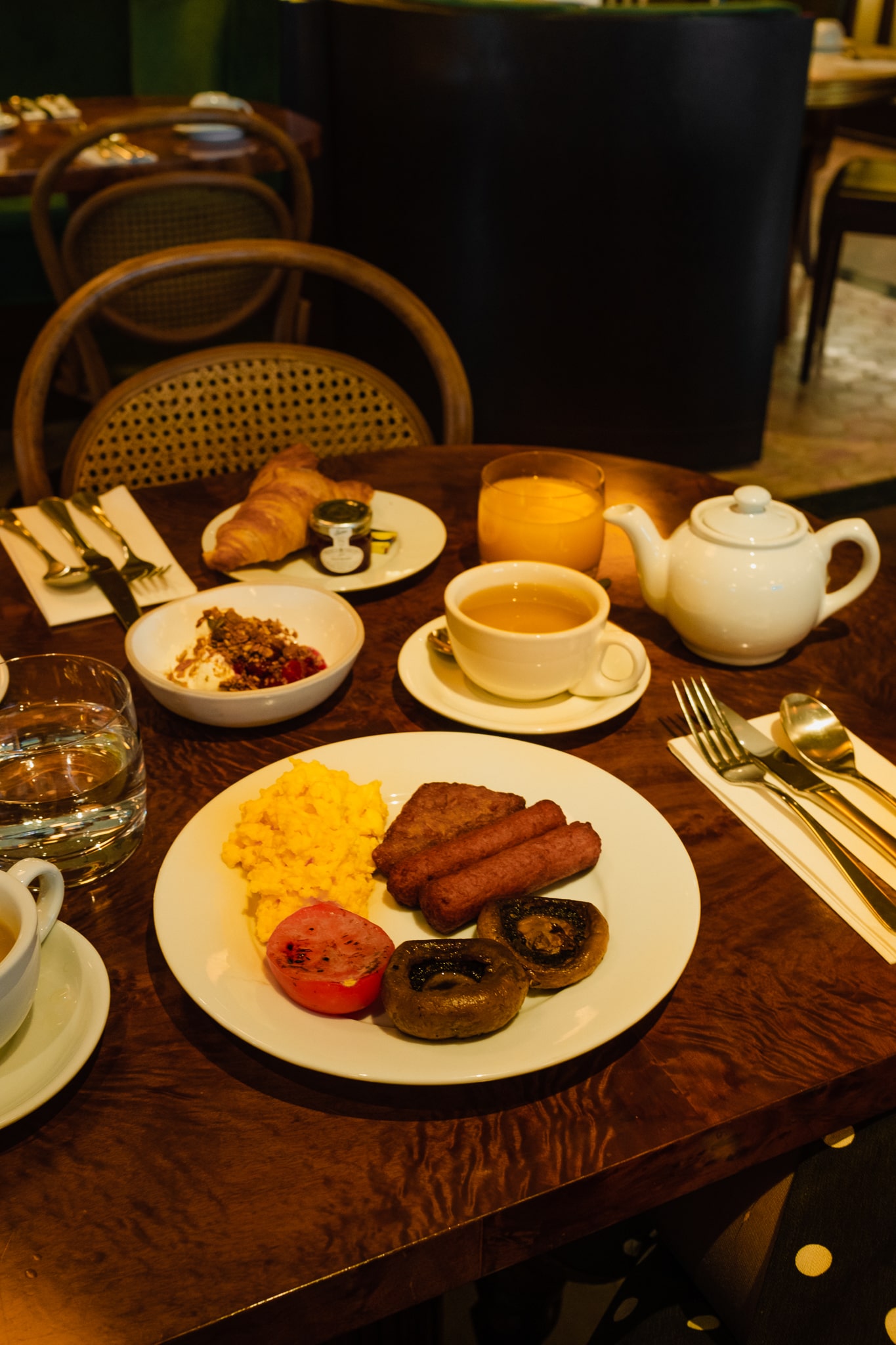 A comfortable place to recharge
There are several things that I find important when staying at a hotel. First, being the overall atmosphere, which I could talk positively about a plenty. Second, location: which to me was the perfect location to explore all corners of the historic center. And third: the comfort of the rooms. As a highly sensitive gal, I easily get overwhelmed exploring a city for an entire day. One of the things I like to do is head back to the room during noon to recharge, relax and freshen up. Thankfully, the rooms at Graduate Cambridge are worth writing about.
Inspired by several historical periods of time, I felt as if I stepped into a room designed by Jane Austen and Sherlock Holmes at once. Warm colours, vintage floral designs and unique corners make this room a true pleasure to stay at. Along with playful nods to punting and campus icons, these rooms are true Cambridge retreats.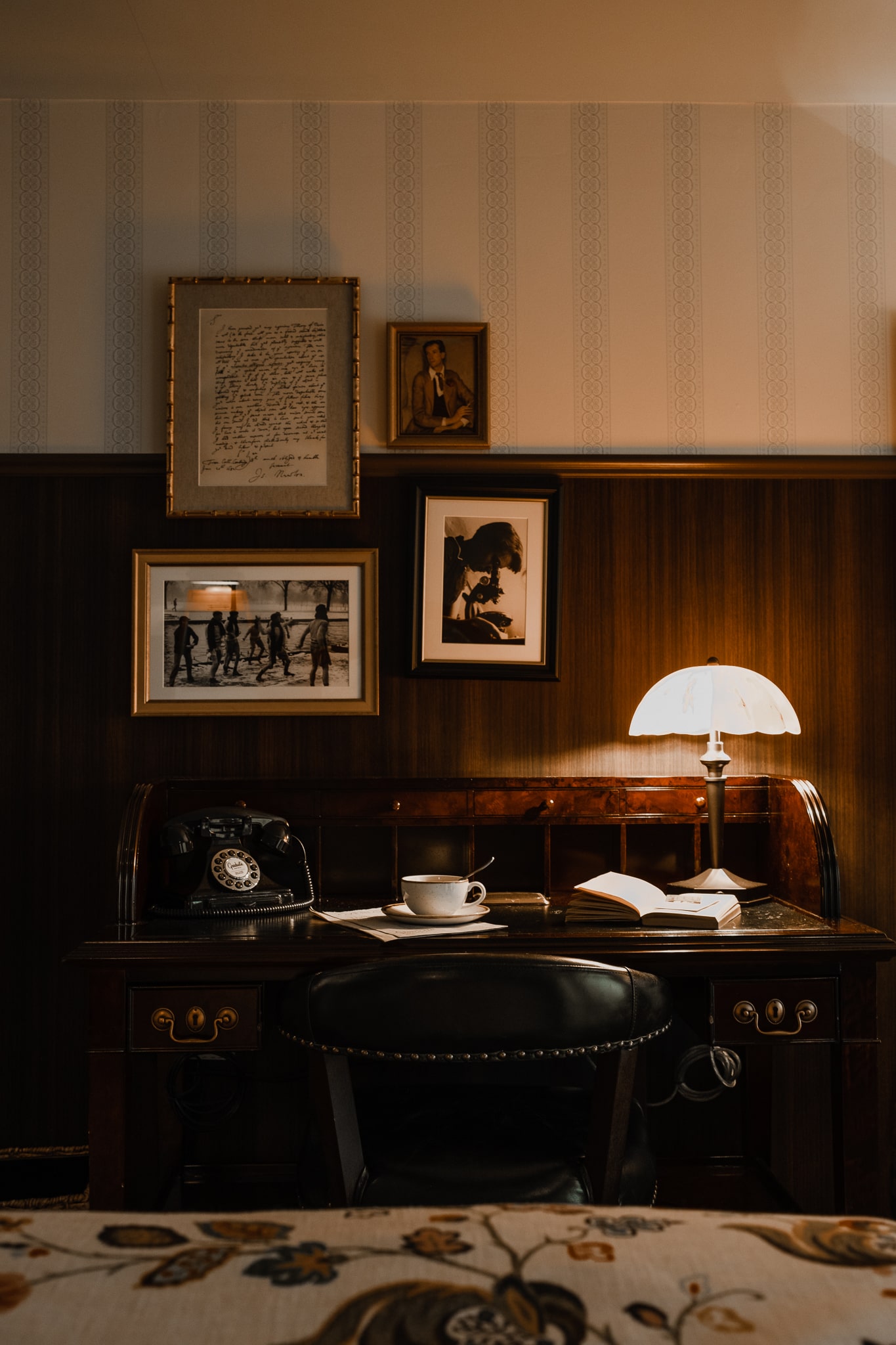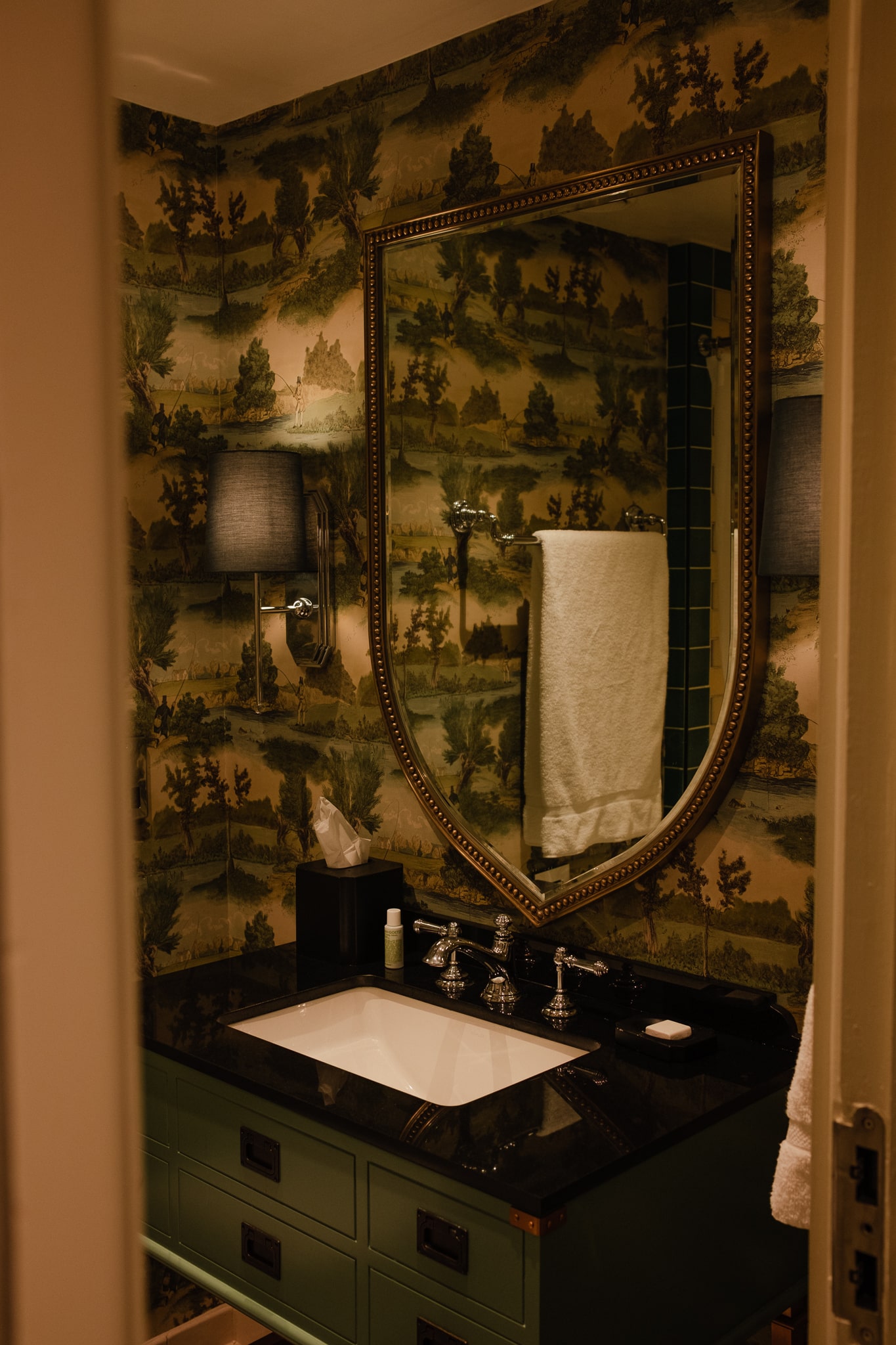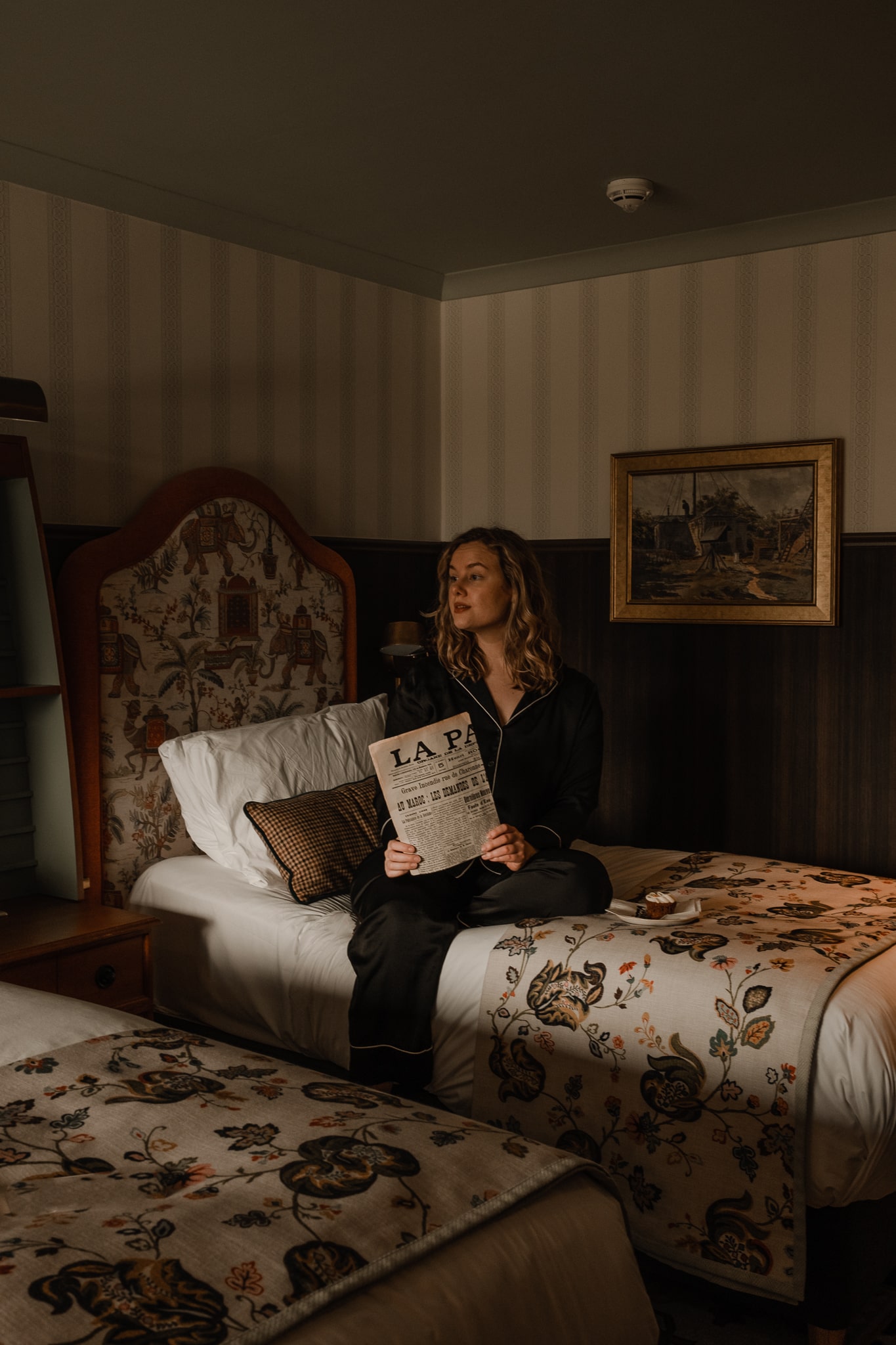 Until we meet again
One thing is for sure: I could've spent many more hours exploring Graduate Cambridge. With already a visit planned for autumn season, I am sure to keep this hotel in mind. Graduate Cambridge is more than just a place to stay, it's part of the stories yet to be written. Book your stay here and be charmed by Graduate Cambridge