A Dark Academia dream just a drop away from the historical center of Edinburgh. If you'd ask me to write an advertisement of the Dalmahoy Hotel & Country club words like 'magical', 'historic', 'mysterious' and 'dreamy' would probably pass the list of adverbs I'd use to describe it. Whisked away from the hustle and bustle of the city, I got to experience a night at this beautiful country estate.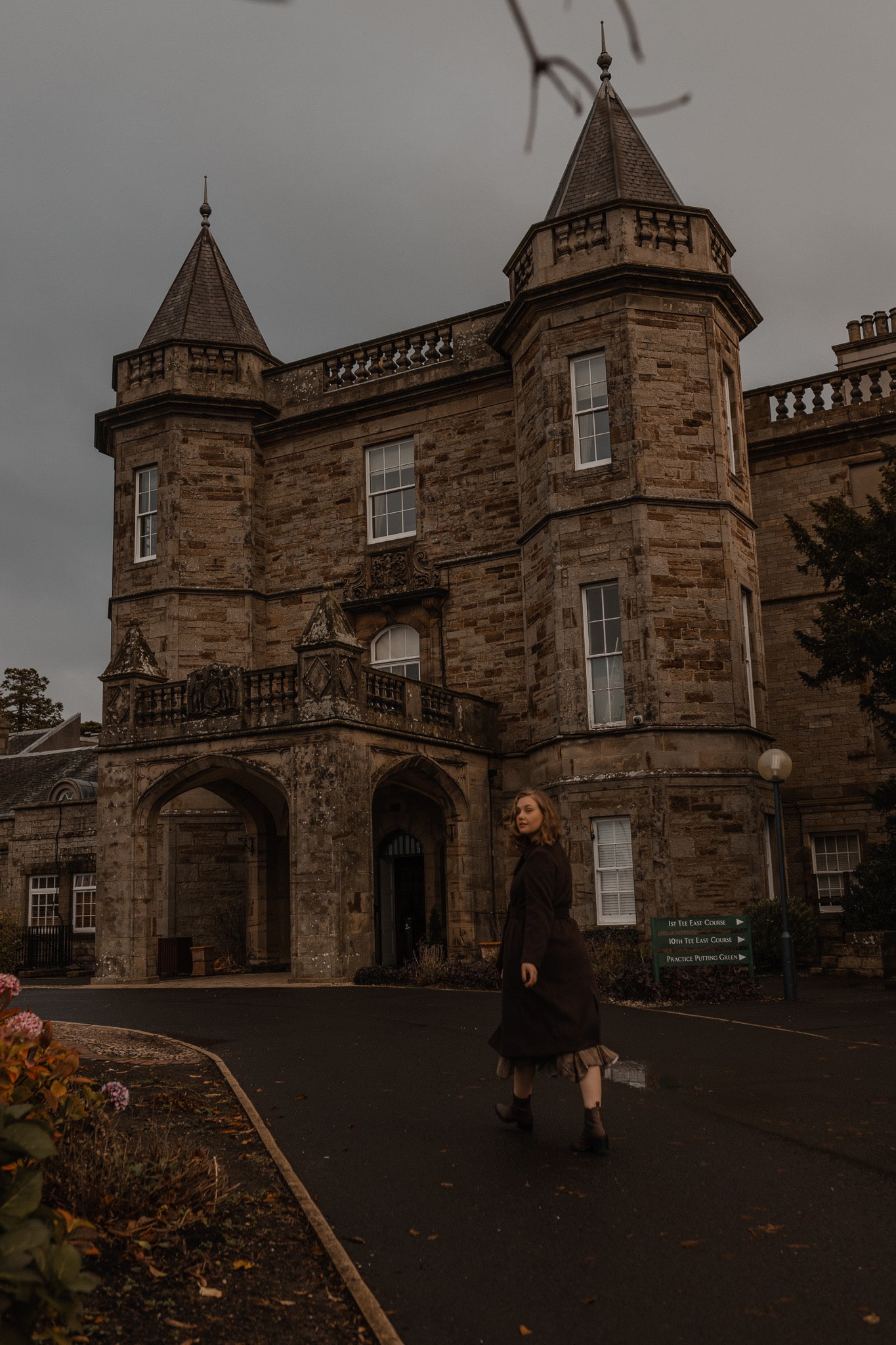 — This article was produced as part of a PR stay, all words and opinions are my own —
Where history meets luxury
You could probably spend days roaming around this estate and find a new historical fact about the building and grounds around it. Even upon arrival, driving up to the estate, it feels like you are brought back in time by a couple of hundred years. As described on their website: "It's a unique destination that offers an abundance of experiences for everyone". Let's dive into this gorgeous rural setting and explore everything it has to offer.
An air of timeless elegance
We checked into the hotel late on a Friday evening. Immediately, it felt as we stepped back into the 18th century, pretending we were living a grand life in the baronial manor house. Kindly welcomed by the staff, we were brought up to our room: one of the beautiful rooms in the Manor House. Each room named by historical facts and personages, ours was named after Lady Mary (often referred to as the White Lady), a figure that is said to still roam the halls of the estate to this day. Our room – the period suite, better known as 'her Ladyship' – is often used as the wedding suite. And I can see why. Steeped in history with quirky corners and delightful period features, the room is astonishingly beautiful. The most comfortable bed, fresh coffee in the morning, breathtaking view of the surrounding lands and a luxurious bathroom makes up just a small list of the many things I loved about staying here.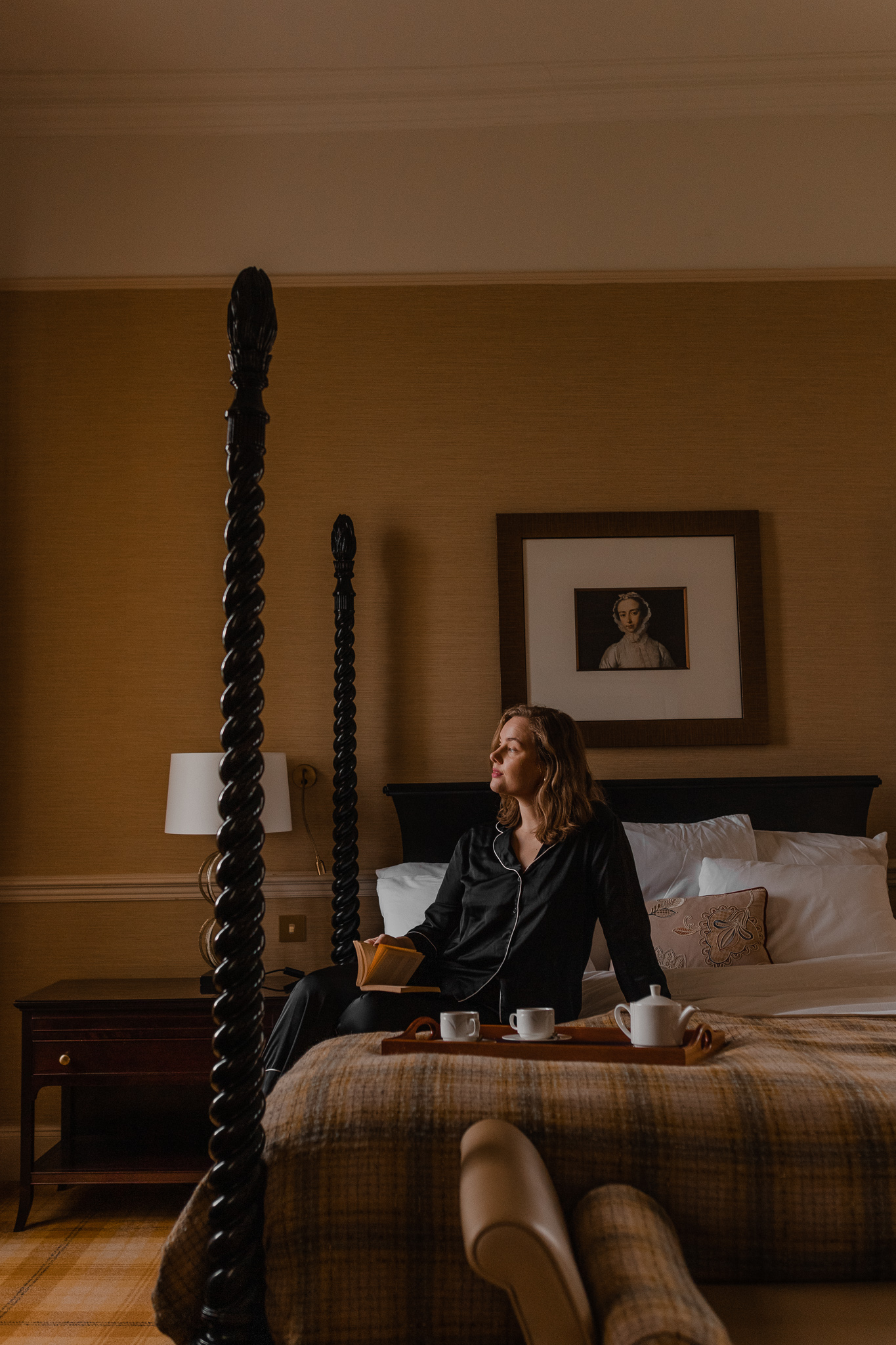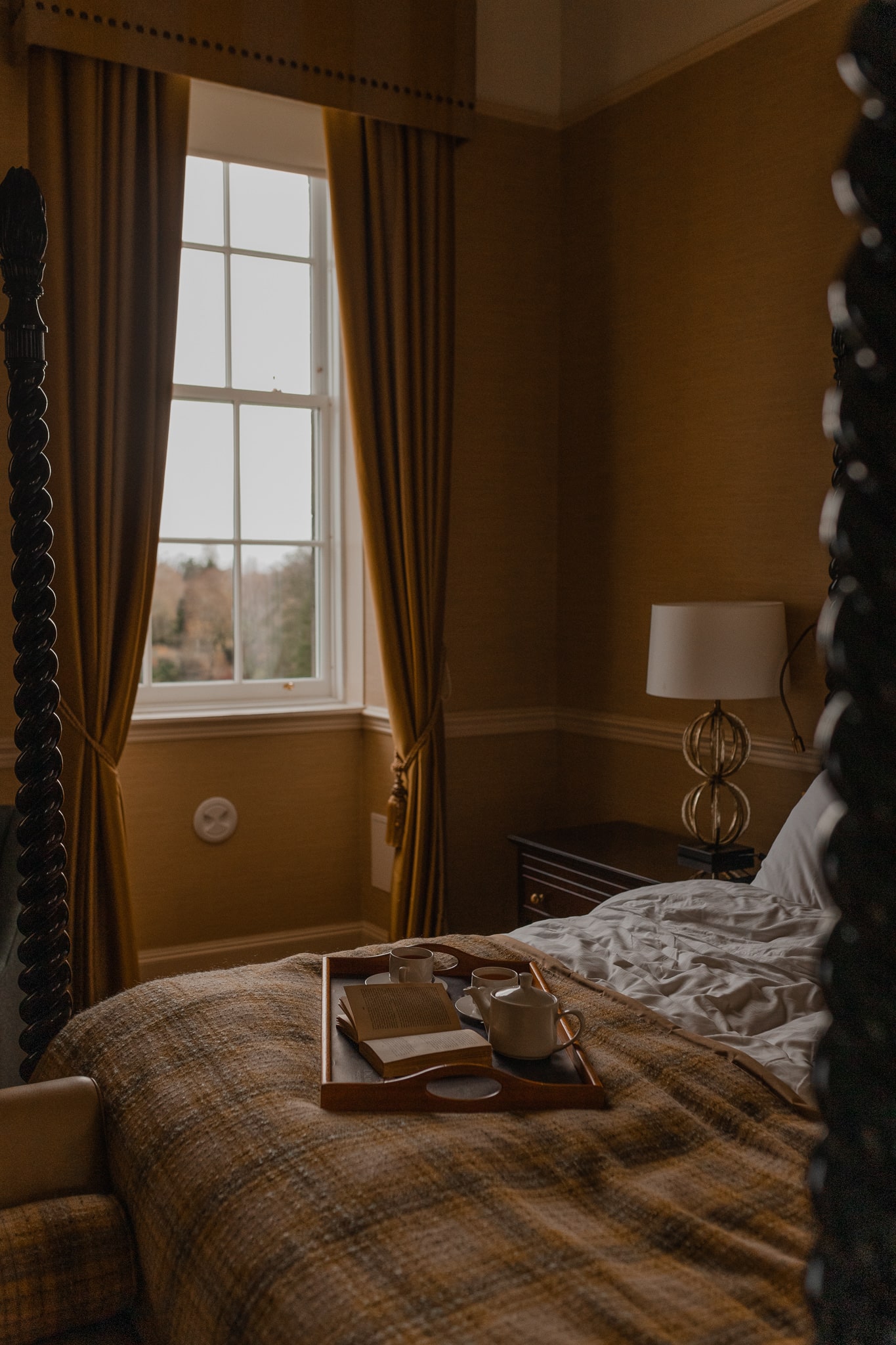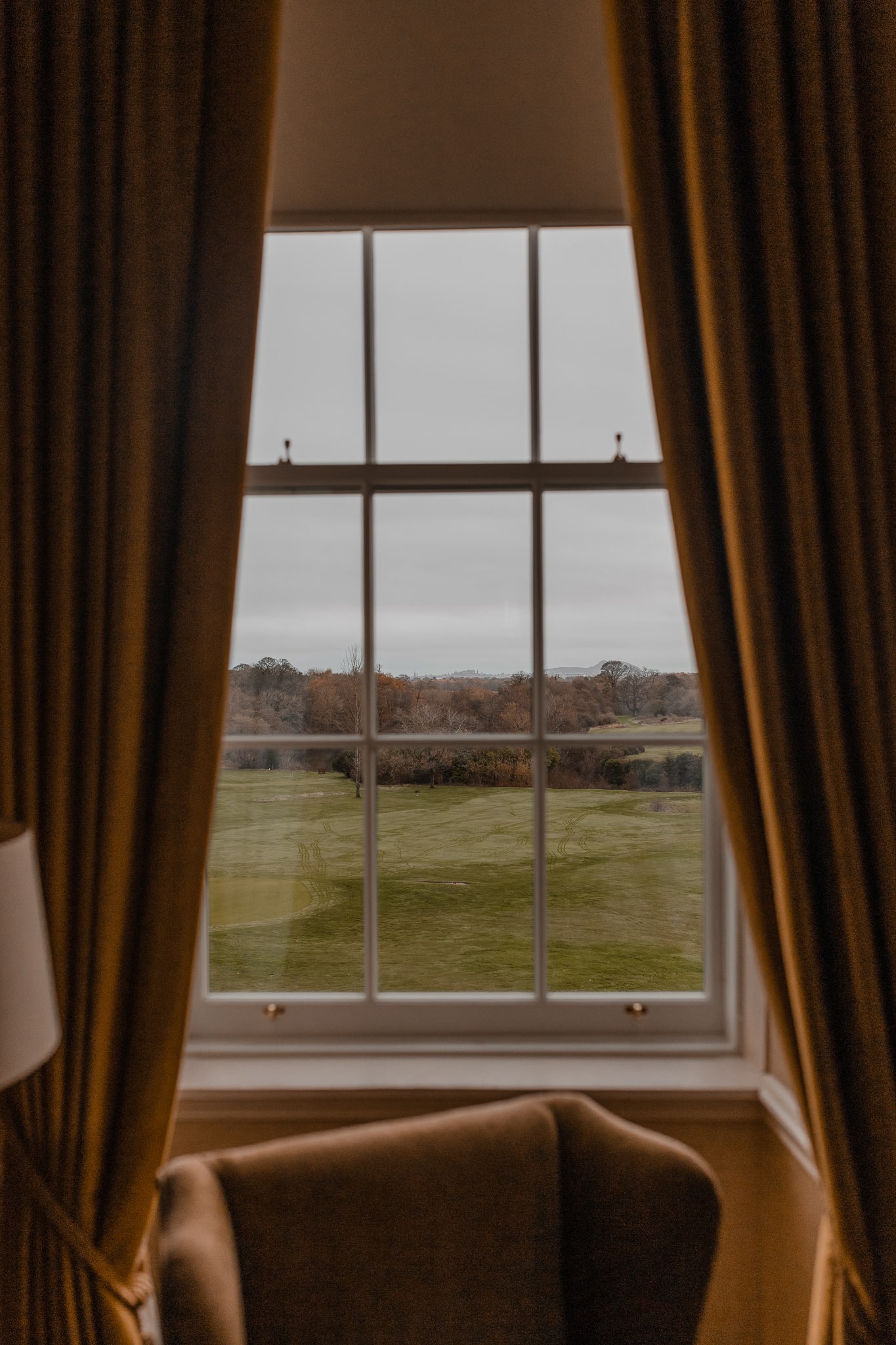 Scottish gastronomy in a period drama style setting
After settling into our room, we slowly got ready for a three course dinner at the Pentland restaurant, one of two restaurants situated at the Dalmahoy Hotel. The cuisine is made up of typical Scottish signature dishes all made with local, seasonal ingredients as well as produce from their kitchen garden. We were greeted by the lovely host and assigned to our table. Immediately, we settled into the relaxing and authentic atmosphere of the dining area. We started off with the parsnip velouté, a traditional soup, and some rustic bread to get us started. Followed by the pumpkin ravioli, a dish that melted away on my tongue. I wish I would still have room for the bread and butter pudding afterwards, but after a long night of traveling and a full stomach we decided to head back to our room.

The following morning we were welcomed by the smell of fresh coffee and pastries which drew us instantly back into the Pentland restaurant for a traditional Scottish breakfast. The breakfast comprised of a variation of all kinds of traditional dishes and a chef ready to whip up anything you fancy varying from eggs to pancakes to porridge. I opted for a fresh omelette filled with seasonal vegetables and some pastries on the side. The rest of the morning was spent drinking lots of tea and exploring the surrounding grounds of the rural setting.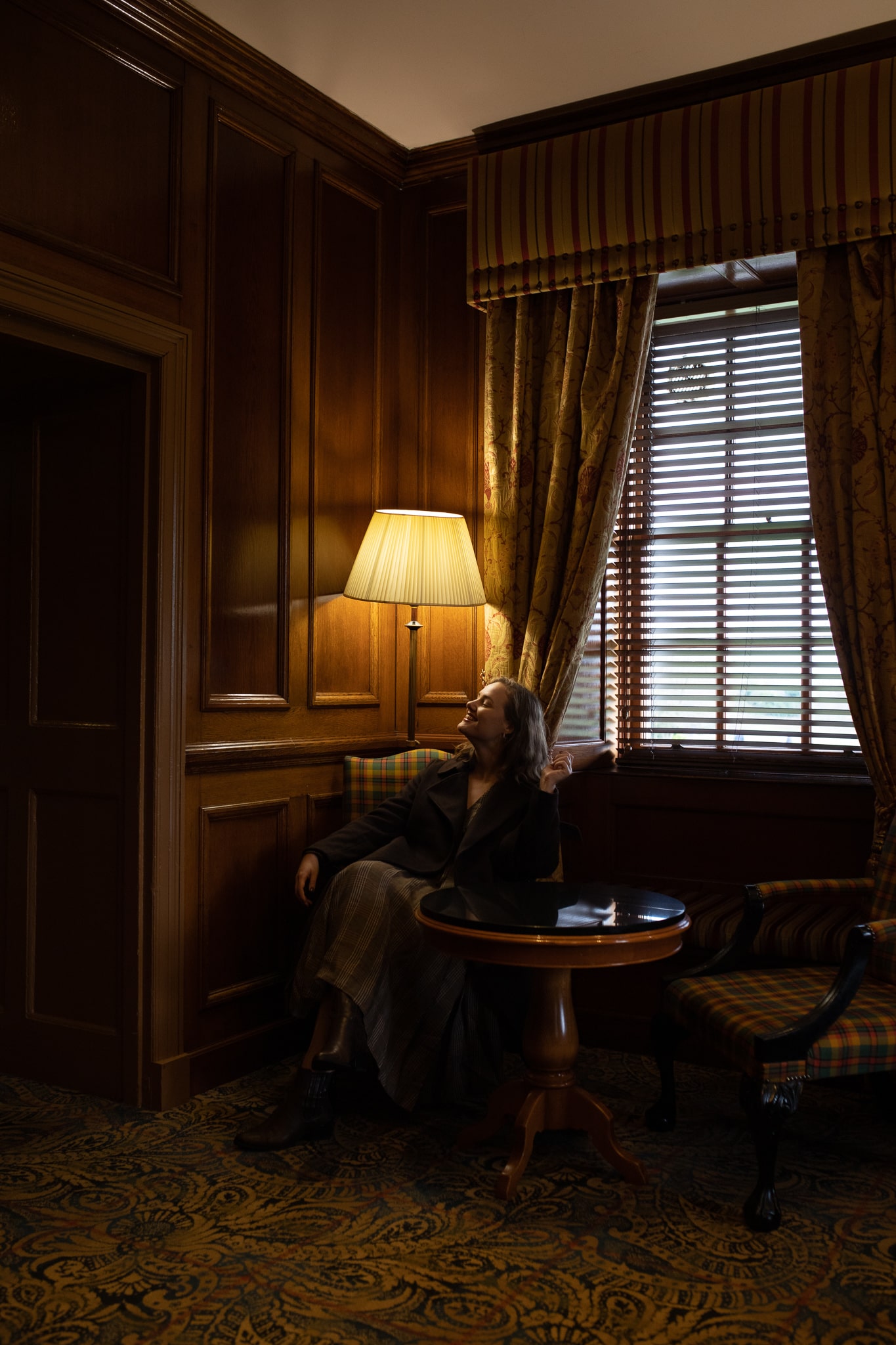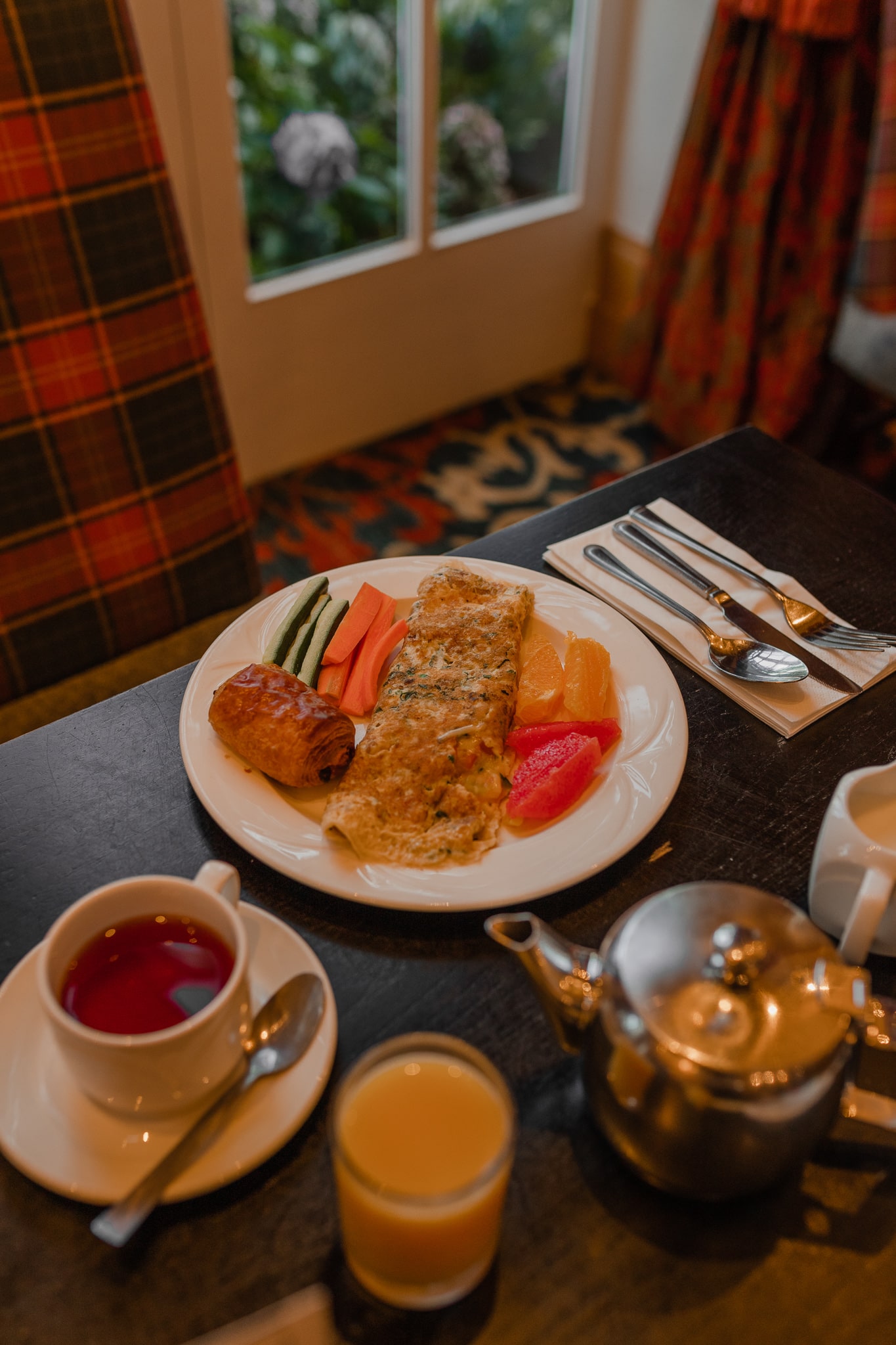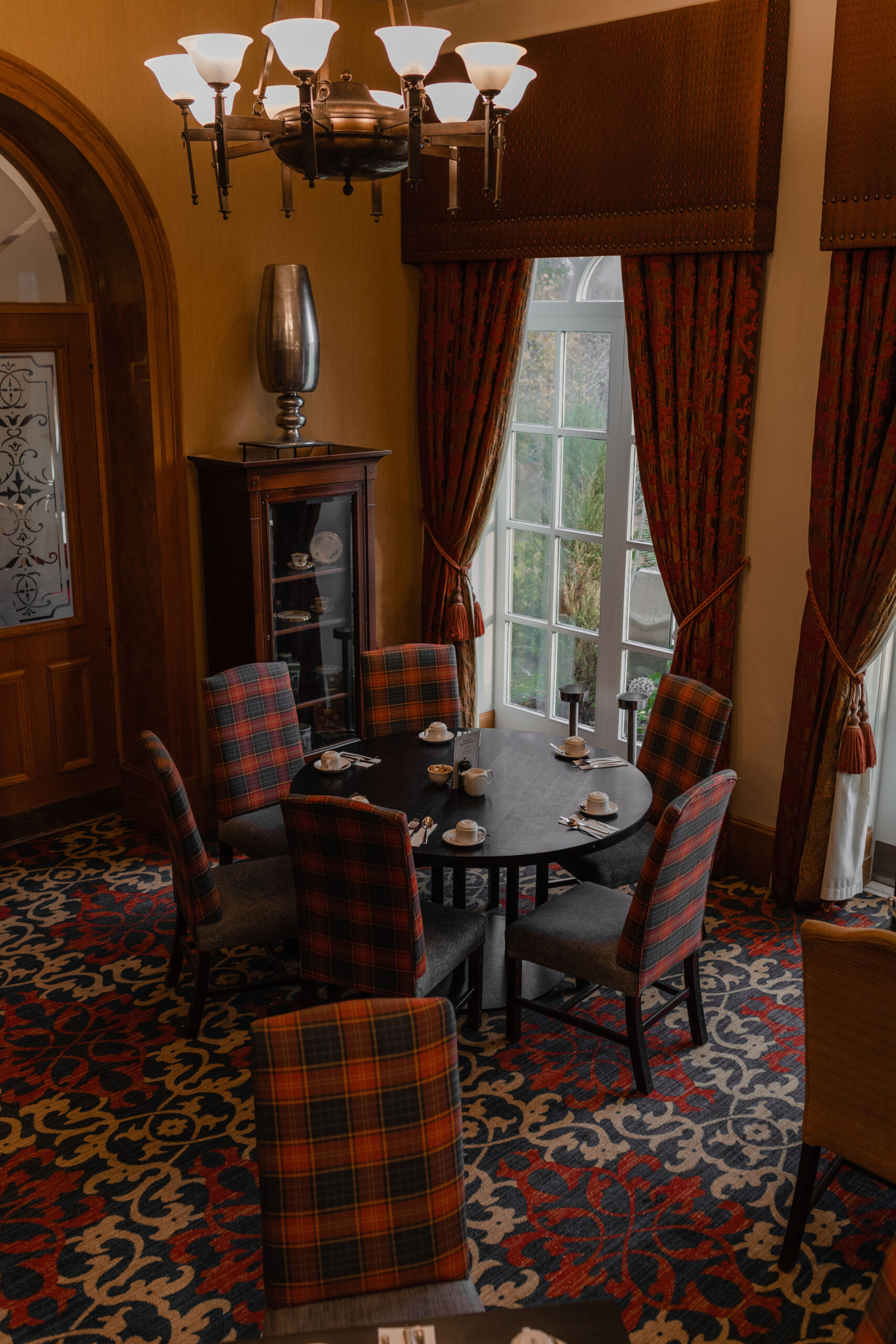 Experience and leisure go hand in hand
Not only does the historical estate function as a hotel, but it has plenty more to offer. Whether you are looking for a place to hold a conference meeting, want to be whisked away by romance and use it as a wedding venue, or explore the rural grounds during an epic game of golf of tennis at the Country Club. Set in 1,000 acres of beautiful, private grounds, there really is something for everyone at the Dalmahoy Hotel & Country Club.
The perfect hideaway for all
Our time here was limited, but there was still so much to explore around the establishment. You could fill up an entire weekend of adventures, exploring something new each day. Are you keen on learning about everything the Dalmahoy Hotel & Country Club has to offer? Be sure to check out all offers on their website.

Looking for a romantic night away? The Dalmahoy Hotel & Country Club offers the perfect indulgent hideaway for two. Book their Date & Dine package for a romantic evening just seven miles out of the centre of Edinburgh.