Welcome to the land of pasta, pizza and gelato. Visiting Venice has been at the top of my bucket list for quite a while and finally I am able to cross it off. Today I am going to share my favourite places of Venice, some secret spots in the city & all other hotspots we crossed off on our one-day trip to Venice, Italy.
One thing you should know about Venice that it's quite expensive to spend the night. That's why I, and many tourists with me, decided to stay in Mestre, a suburb of Venice. It is very easy to travel to Venice from here as it's only a 15 minute bus trip to the famous island. Therefore, my sister and I decided to spend one day in Mestre and one full day in Venice. So here is everything we got up to in our one-day stay in Venice.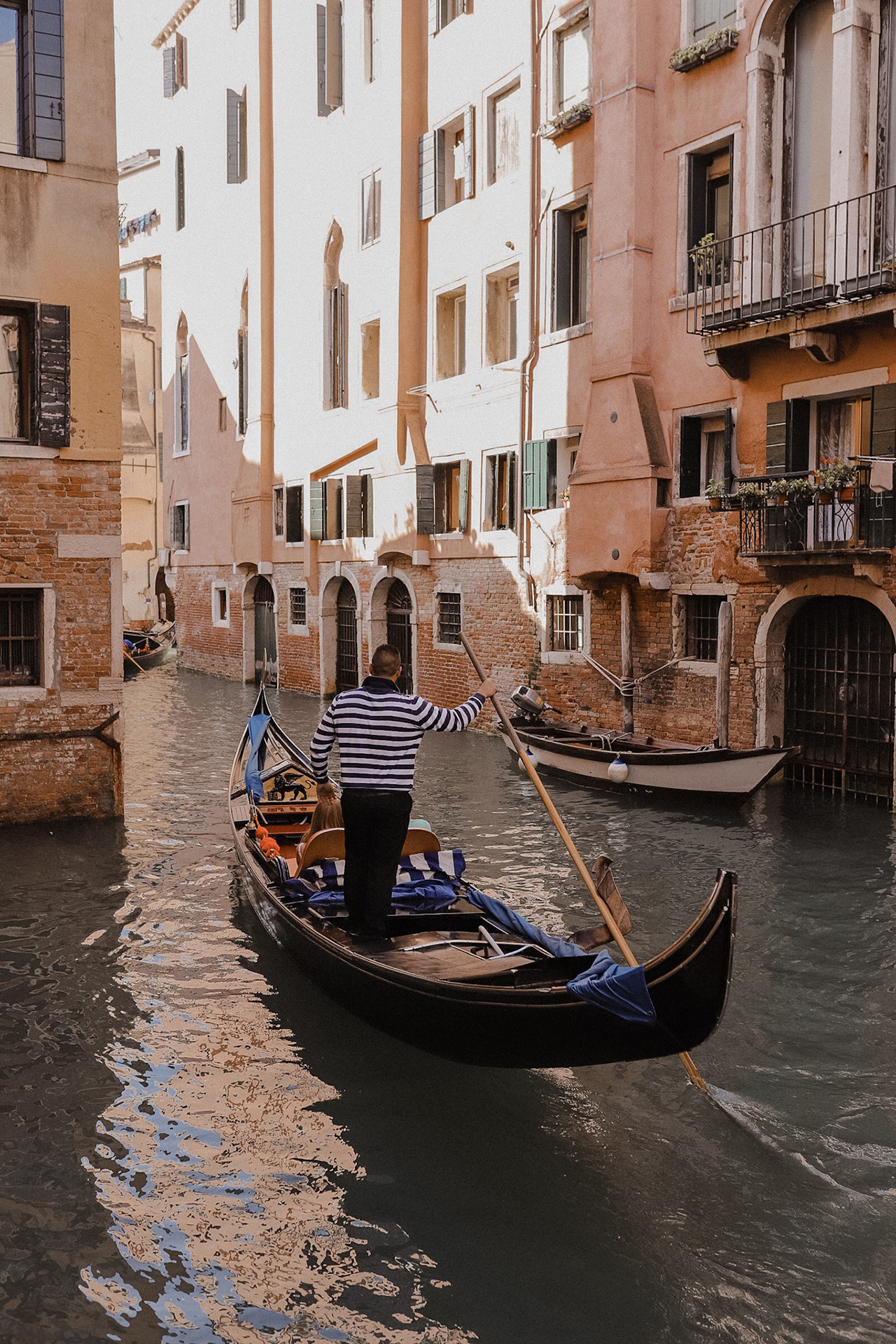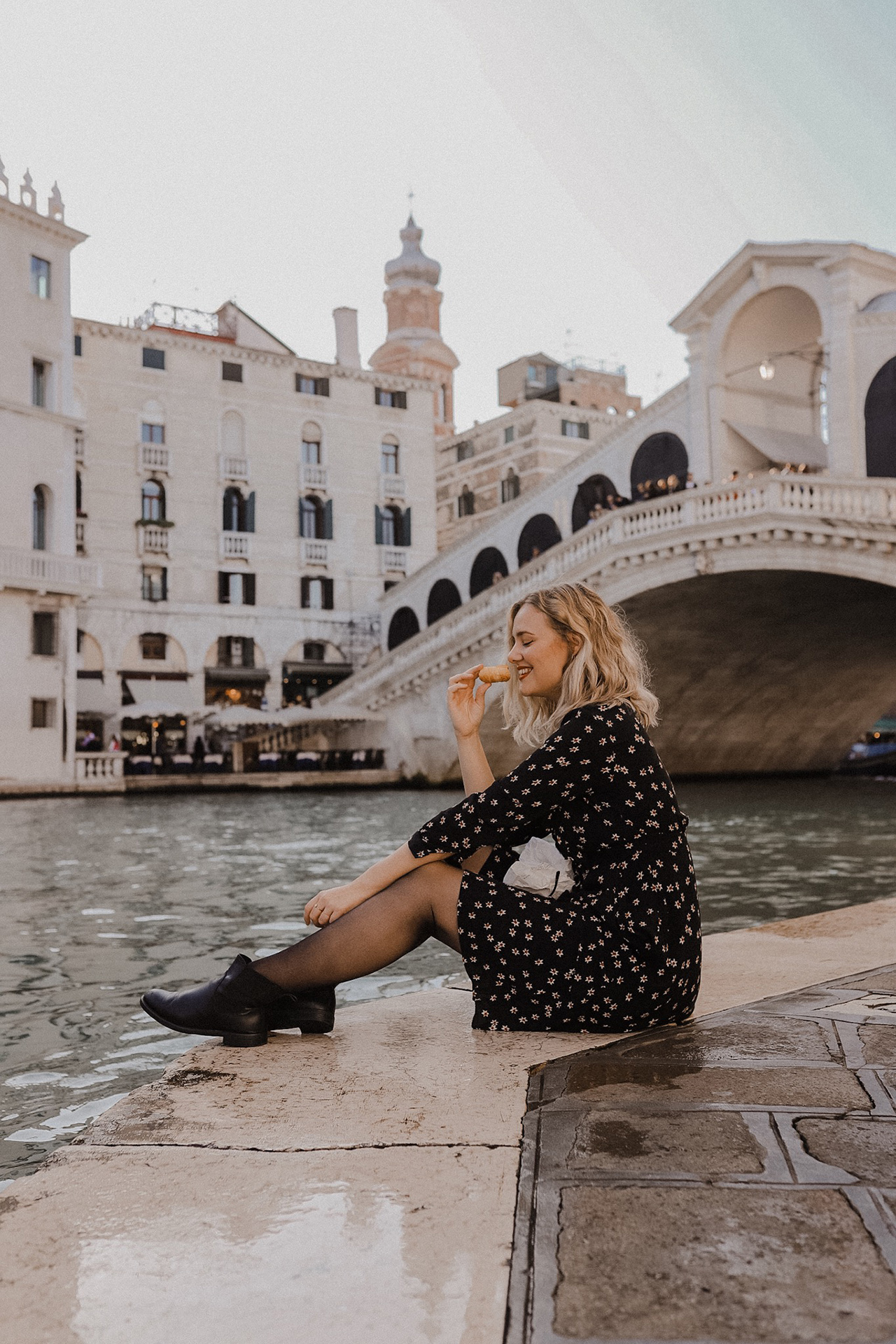 MUST-SEES IN VENICE
Rialto Bridge
If you are going to visit Venice, there are a couple of things you must see here. One being the famous Rialto Bridge. This bridge is located in the heart of the city and is a favourite among many tourists. The bridge is a very aesthetic backdrop for any picture. We arrived here quite early because we knew it would get busier during the day. When arriving, we decided to walk around the bridge and found a little spot near the bridge that made for a perfect Instagram photo. Luckily there was only 1 couple with us at the time, so we had no crowds of tourists in line waiting to take a good shot. 
Panorama view
Now I came across this hidden gem when browsing the internet for some hotspots in Venice. I told my sister about it and she wanted to go there during her visit in Venice last summer, but wasn't able to. So… this hidden rooftop gives you an amazing view of the city and all of that for free. The only catch: you need to make reservations beforehand and only have 15 minutes up there. The rooftop is located on top of a very expensive warehouse near Rialto Bridge. Grab your tickets here.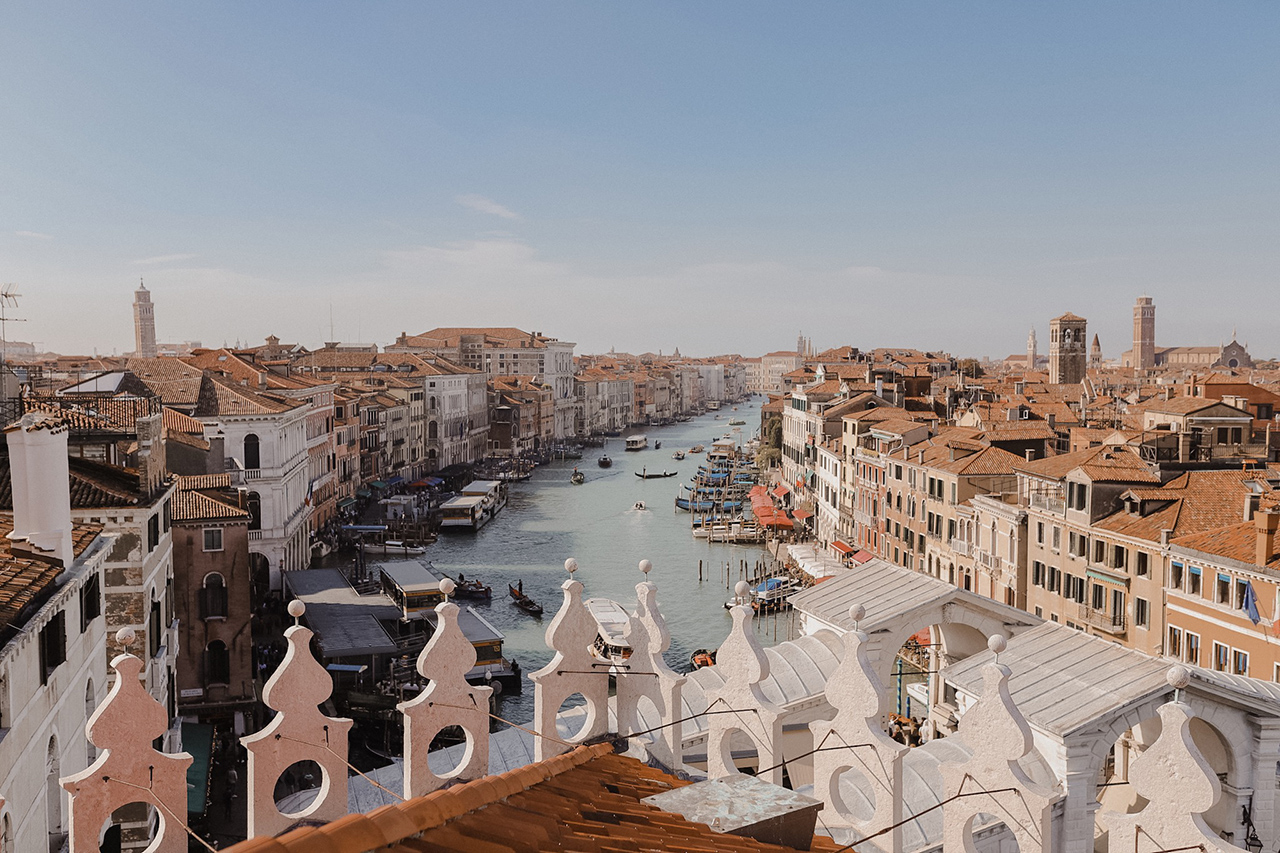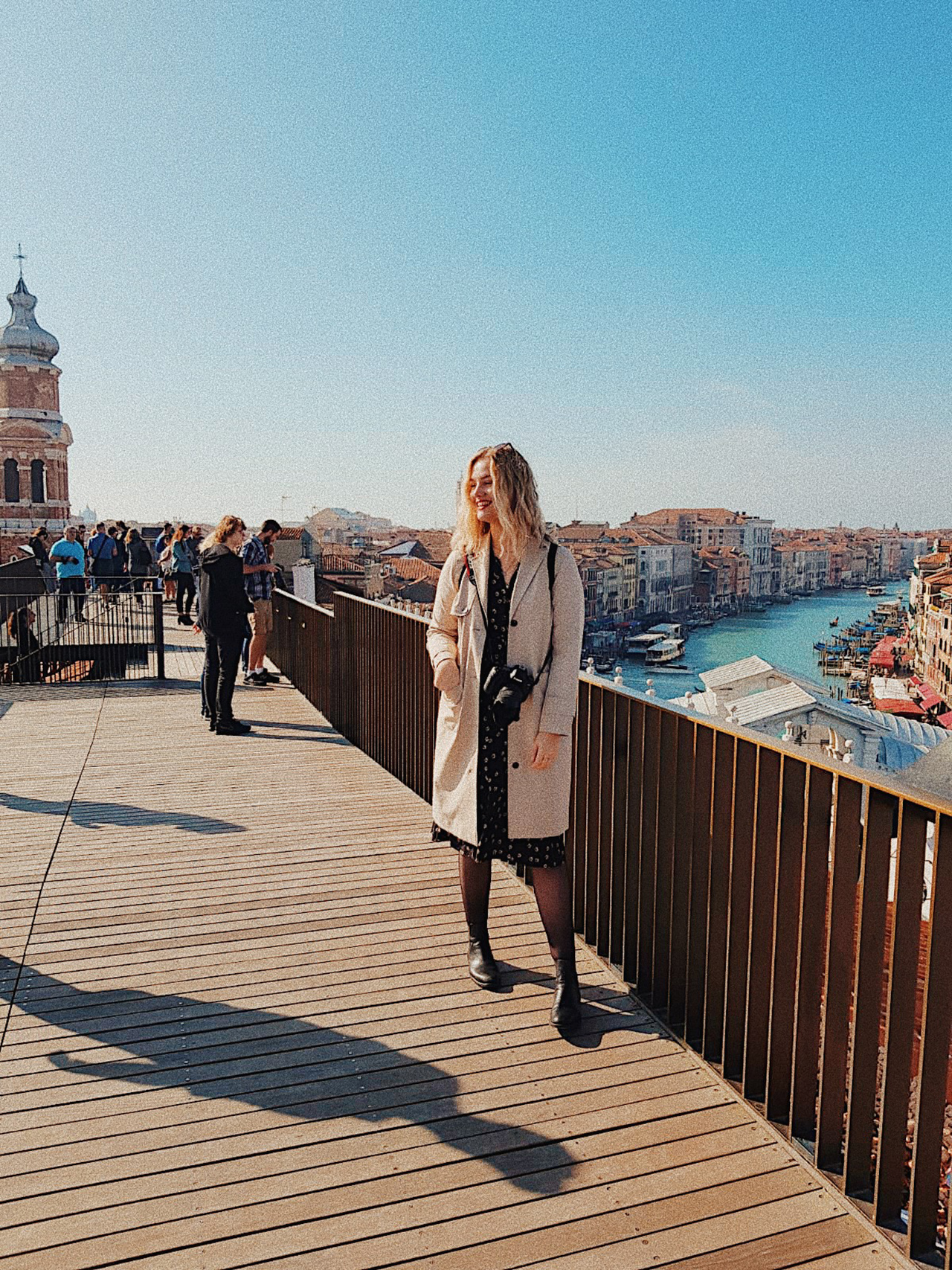 San Marco square
One of the other main sights in Venice is definitely St. Marco square. This square is the central public square of Venice. It is famous for the beautiful cathedrals, architecture and beautiful water front. Here you can find some of the must famous buildings in Venice such as Doge's Palace, St Mark's Bascilica and the Clock Tower (Torre dell'Orologio). I was in awe of all the buildings, but the massive crowds of tourists quickly scared me away. Still it's a must place to visit in Venice, if only for a couple of minutes.
Bridges & canals
If you've ever seen a picture of Venice popping up in your Instagram feed, chances are that it probably involves a cute bridge and views of colourful houses, canals and a Gondola. When roaming the streets of Venice, there's no right or wrong turn. You will quickly come across the most beautiful views on these bridges. With over 700 bridges in Venice, you will most likely get that perfect Instagram photo on one of them.
Libreria Alcqua Alta
This spot was recommend to me by a few people on Instagram. Since my sister and I are huge book lovers, we put this on our 'must-sees' list in Venice. After a short walk from the Rialto Bridge we stumbled upon this historic and quaint bookshop. In the back of the shop they made a photo spot by stacking old books on top of each other and making a little staircase out of it. This spot is definitely a must-visit if you love books. I ended up buying a poster, but they also have a small selection of English books. Just be prepared to browse through a lot of books when looking for them.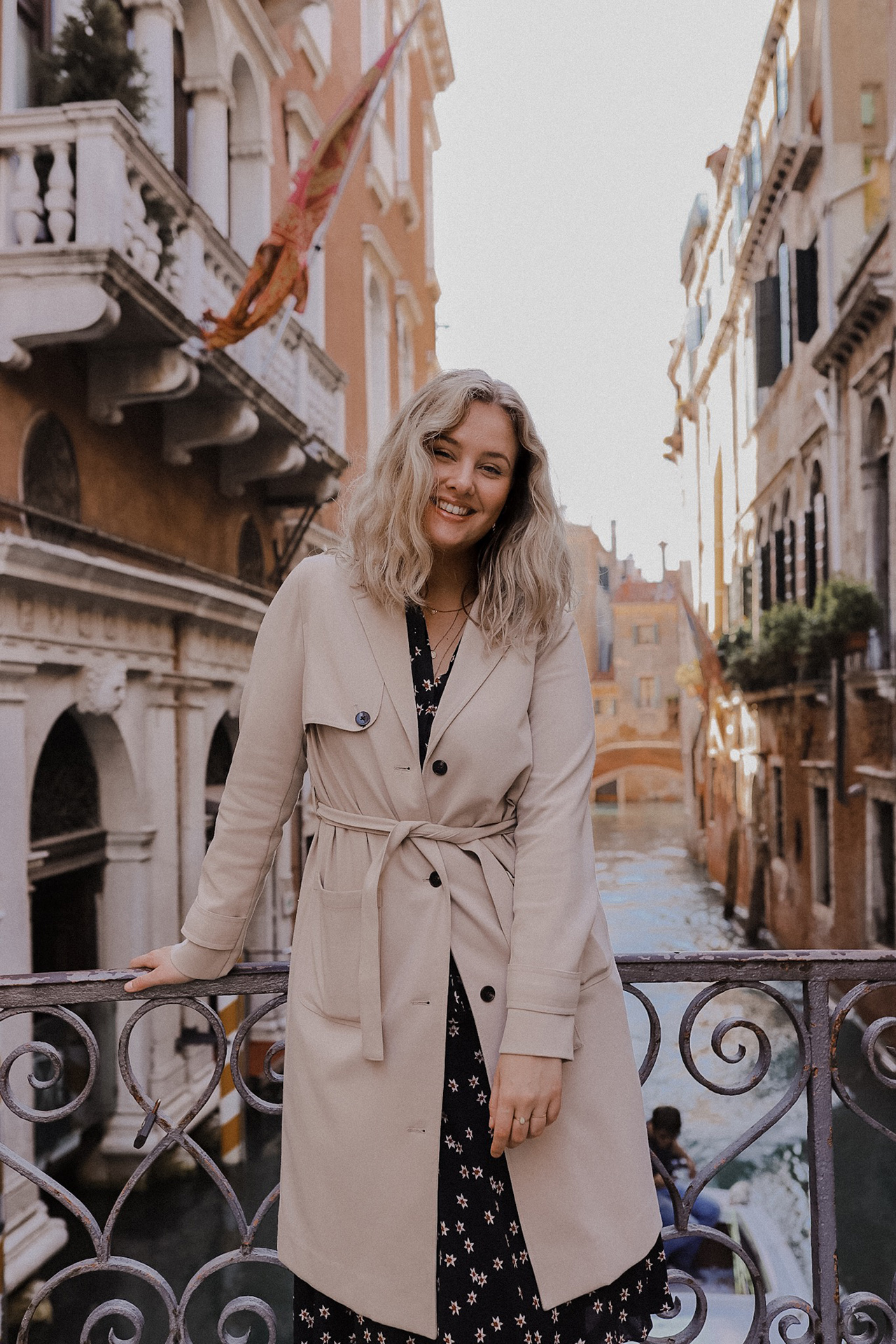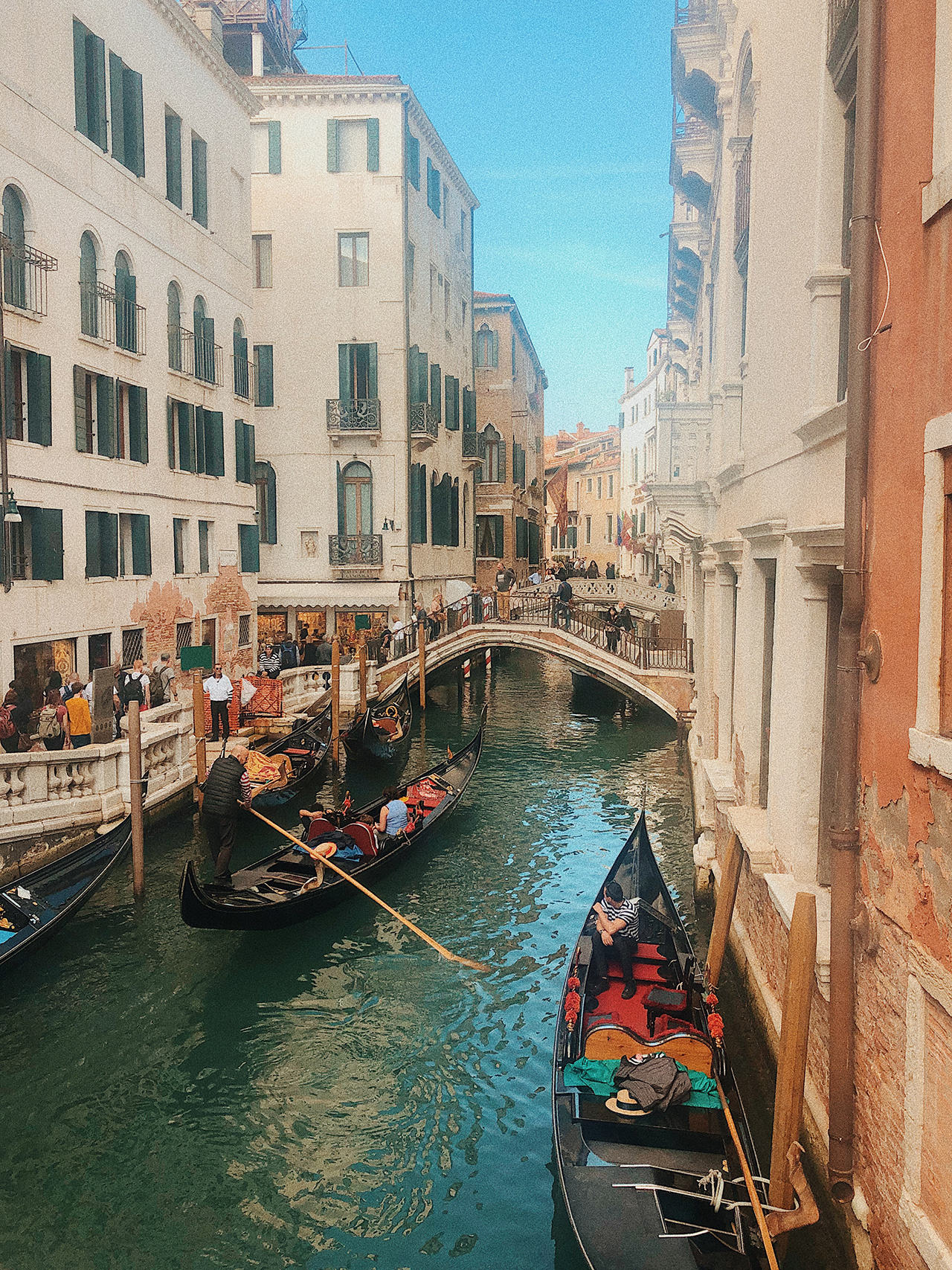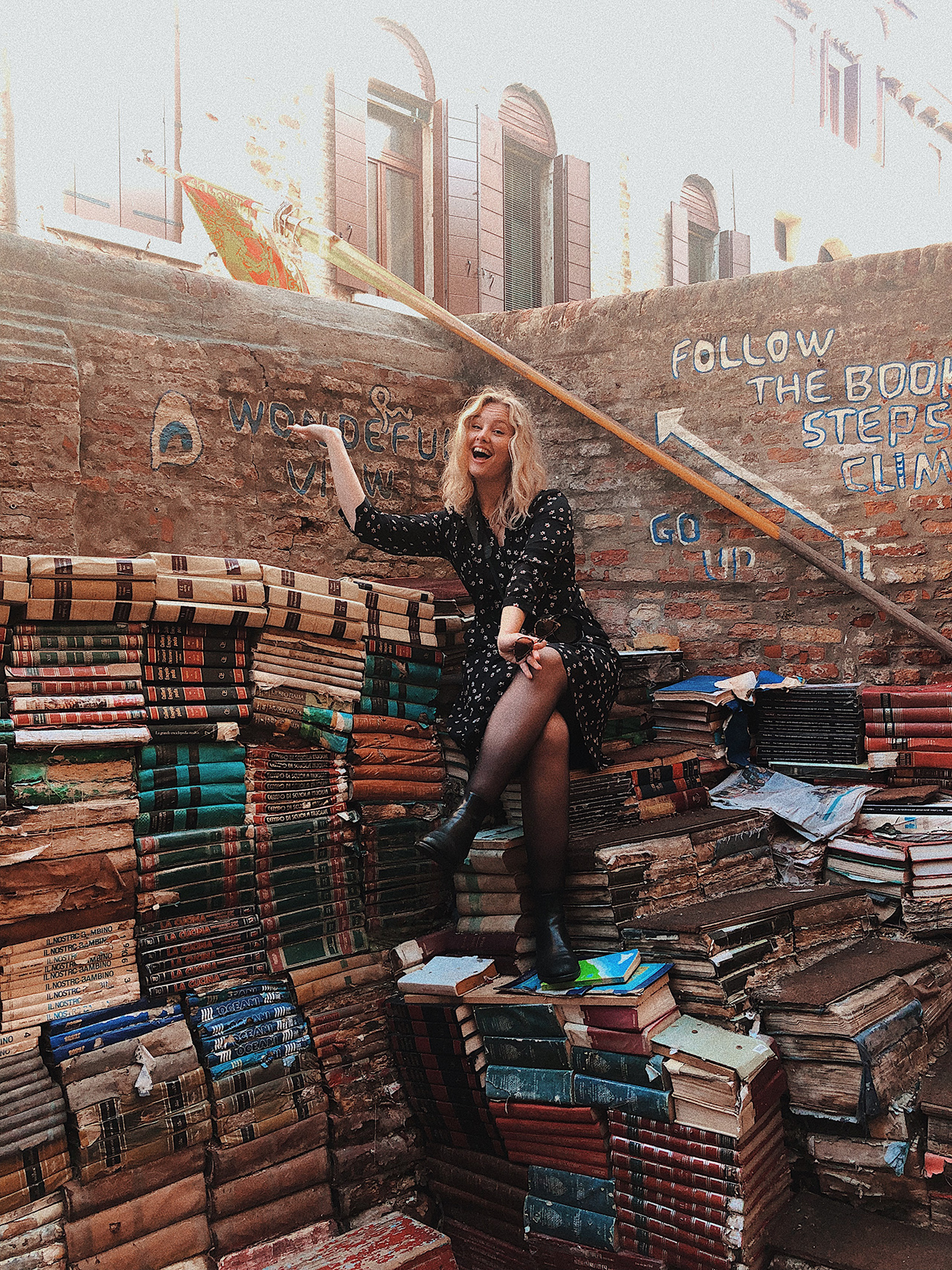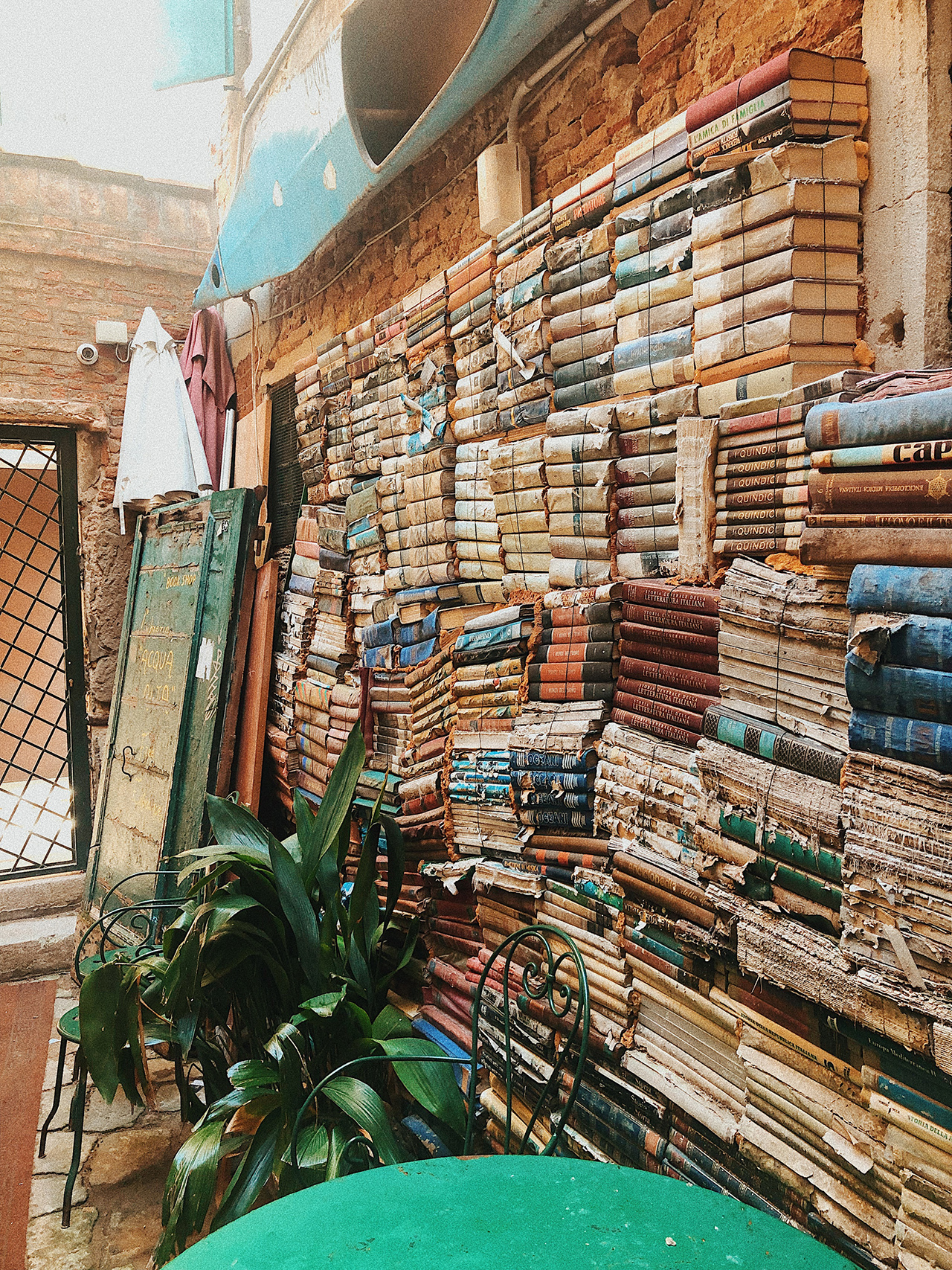 MUST-DO'S IN VENICE
Visit a wine bar
One of the traditions that Italian people have is dropping by a wine bar during their break, amazing right? The city is home to a lot of hidden wine bars that hold some of the best wines in the country. They usually serve a selection of Italian appetizers too. My sister visited one during her stay last summer so we decided to visit that one. I'm not the biggest lover of wine, but dang that was good. We ordered some small bites like bruschetta, grilled zucchini, parmesan cheese and artichoke slides. It felt like the classic Italian experience. We were surrounded by handsome men in suits and sophisticated women sipping their wine.

Wine bar: Cantina Do Mori, Venice
Eat lots and lots of pizza and pasta
I mean… this is a pretty standard given. There are dozens of restaurants to pick from in Venice. My tip is to just wander around and sit down at any restaurant that looks good to you. We ended our day at a restaurant called 'La Patatina'. It was a situated at a lovely little square where a lot of local children were playing games, people sitting down to read a book and overall has an amazing atmosphere. The food was really good too, so definitely a recommendation!

Restaurant: La Patatina, Campo S. Giacomo dell'Orio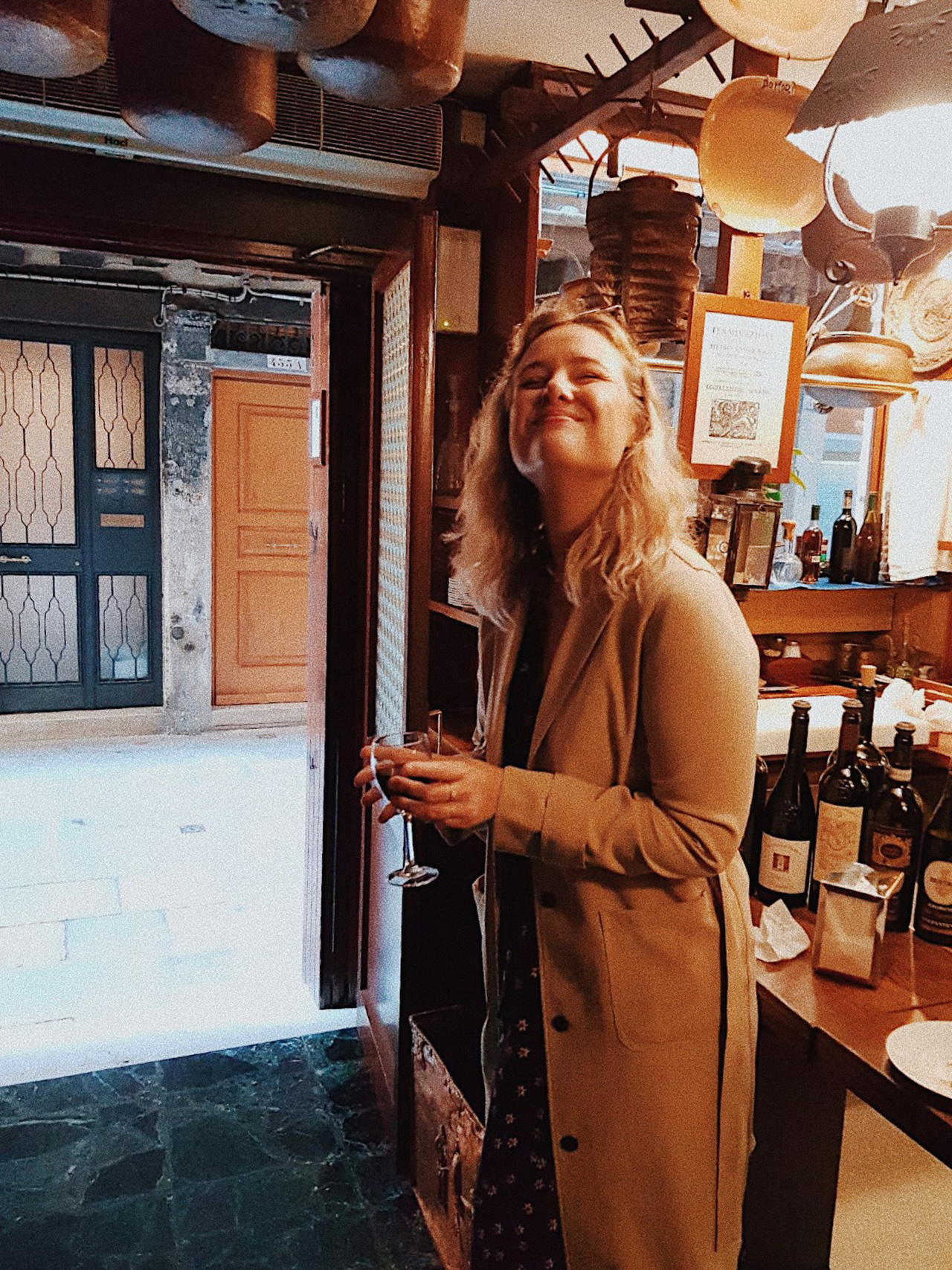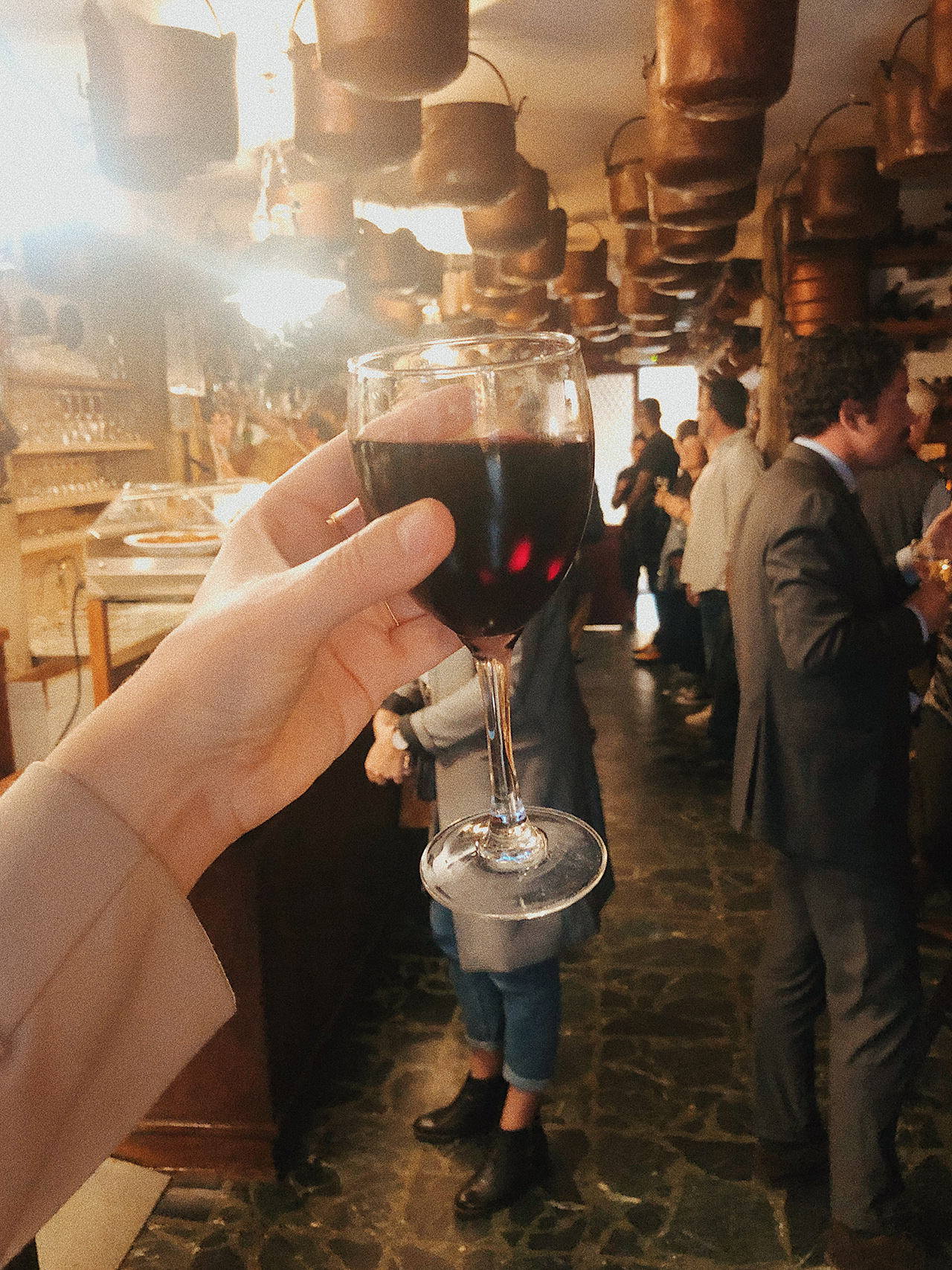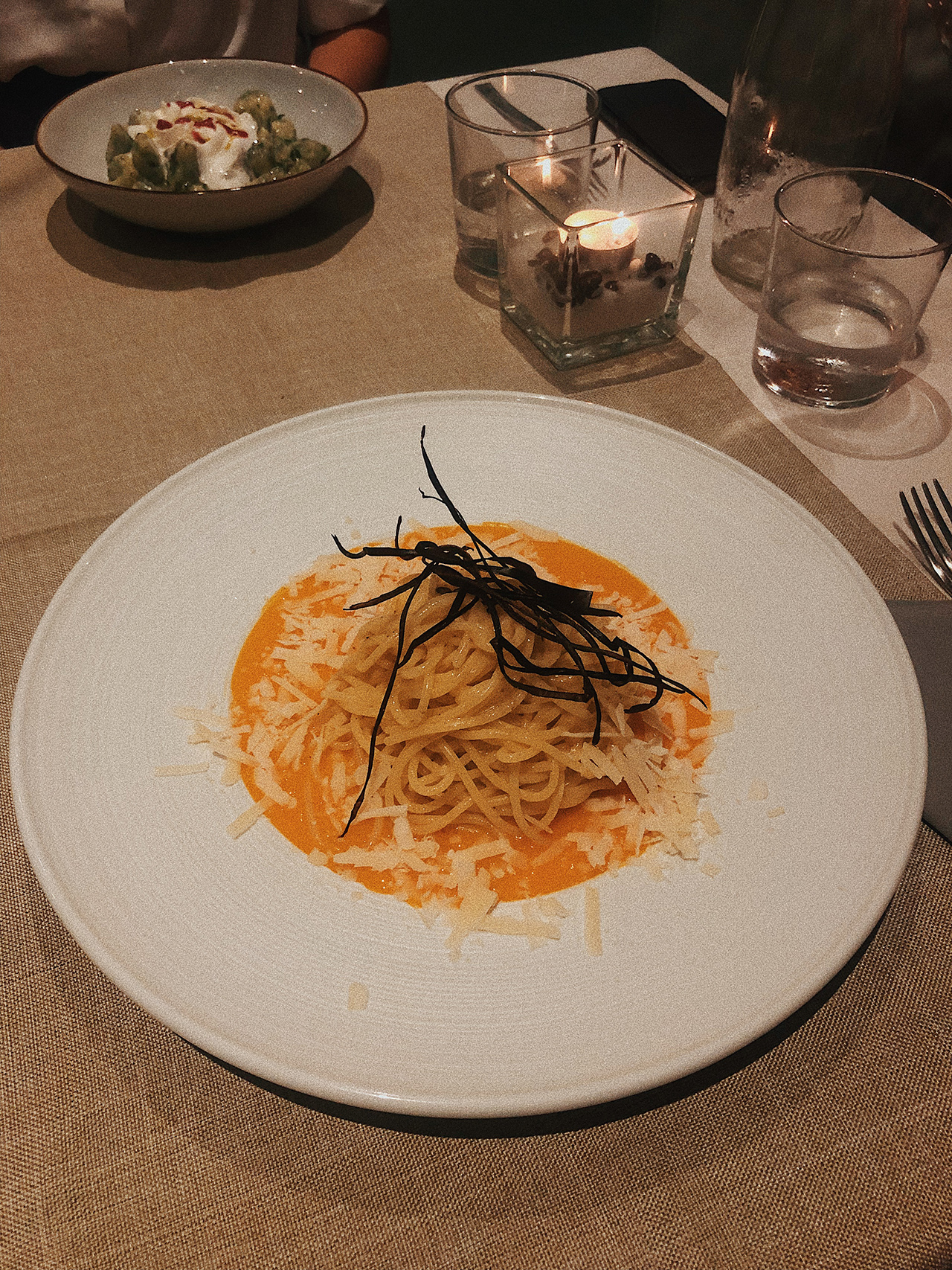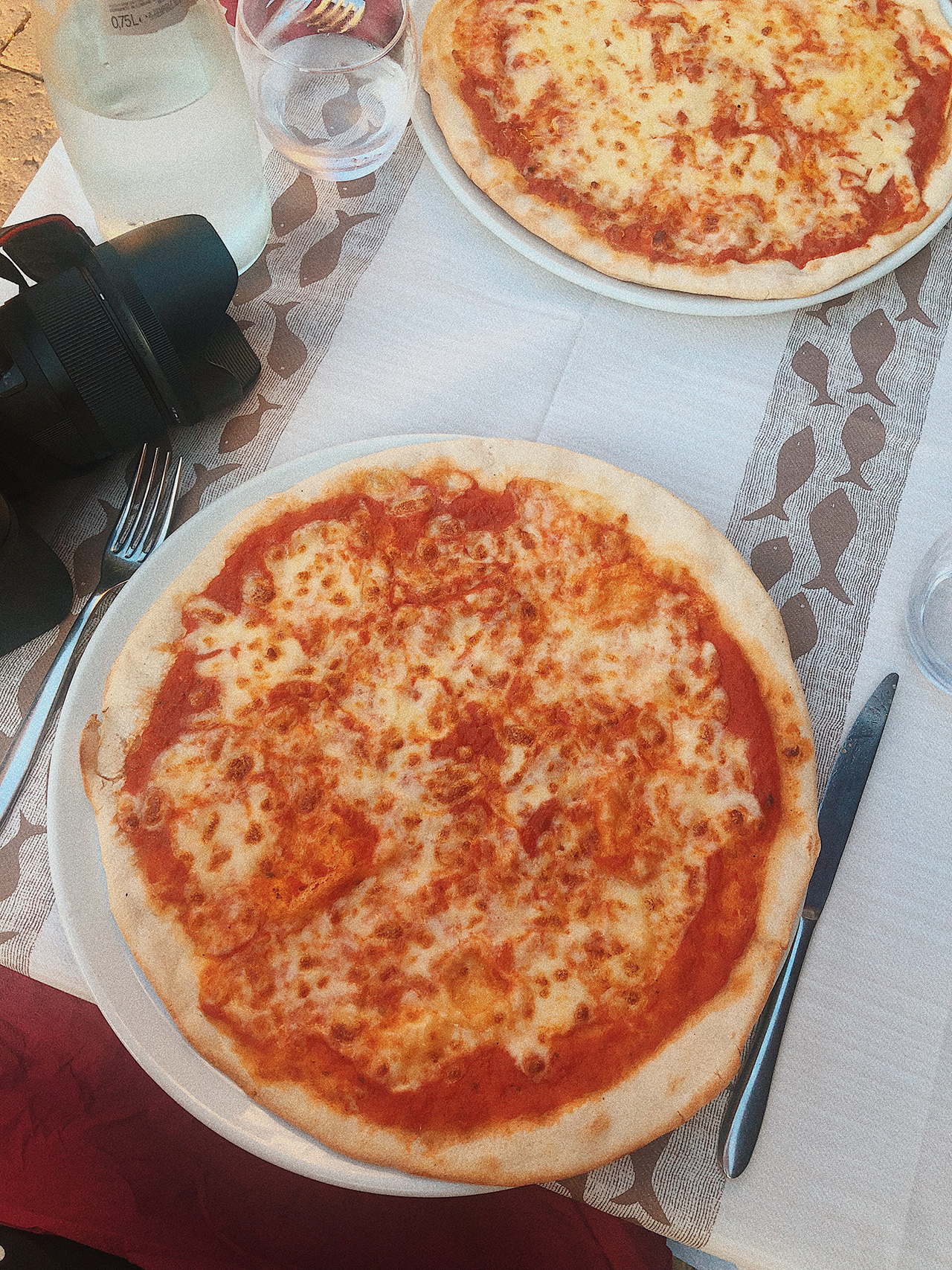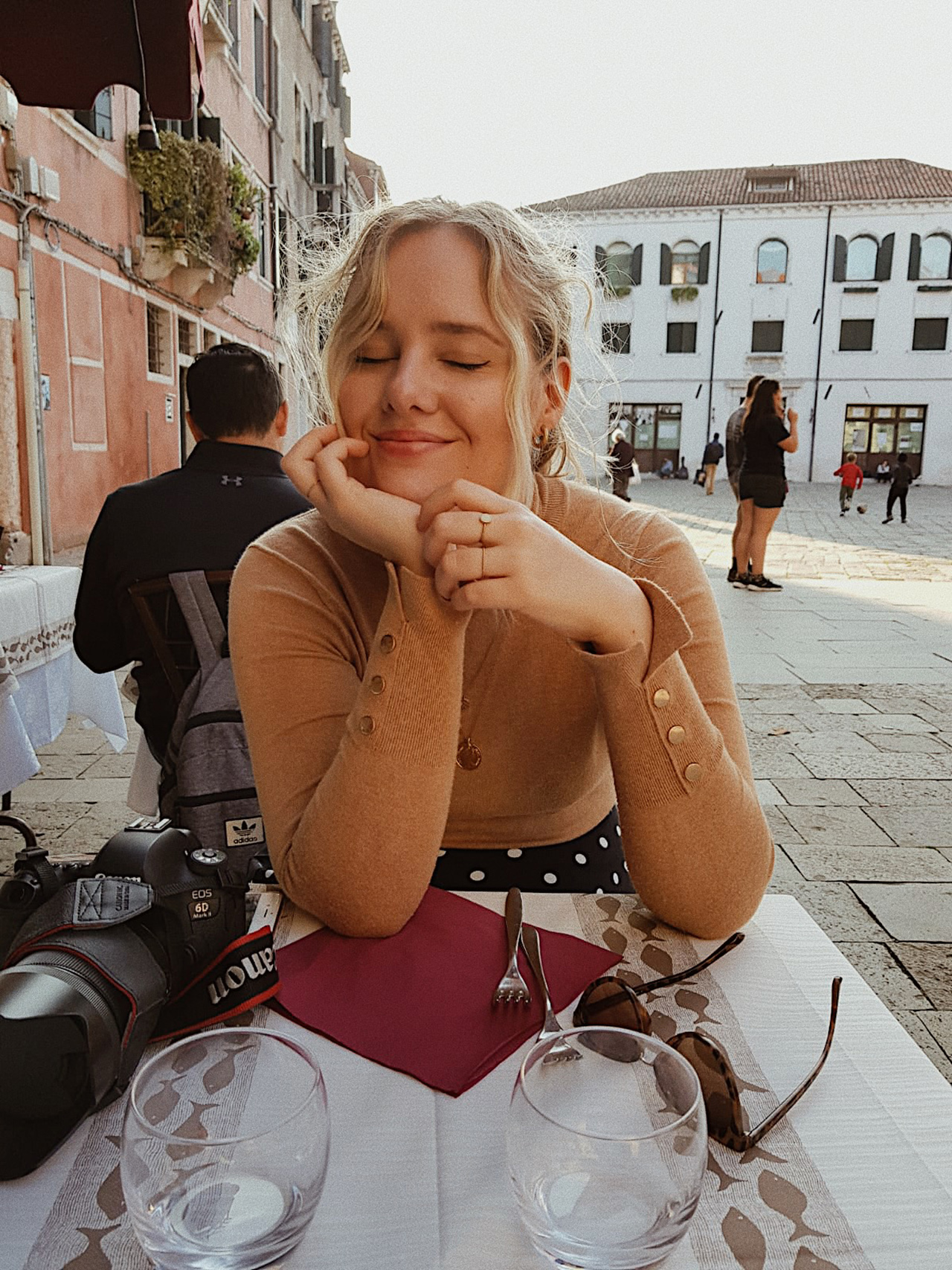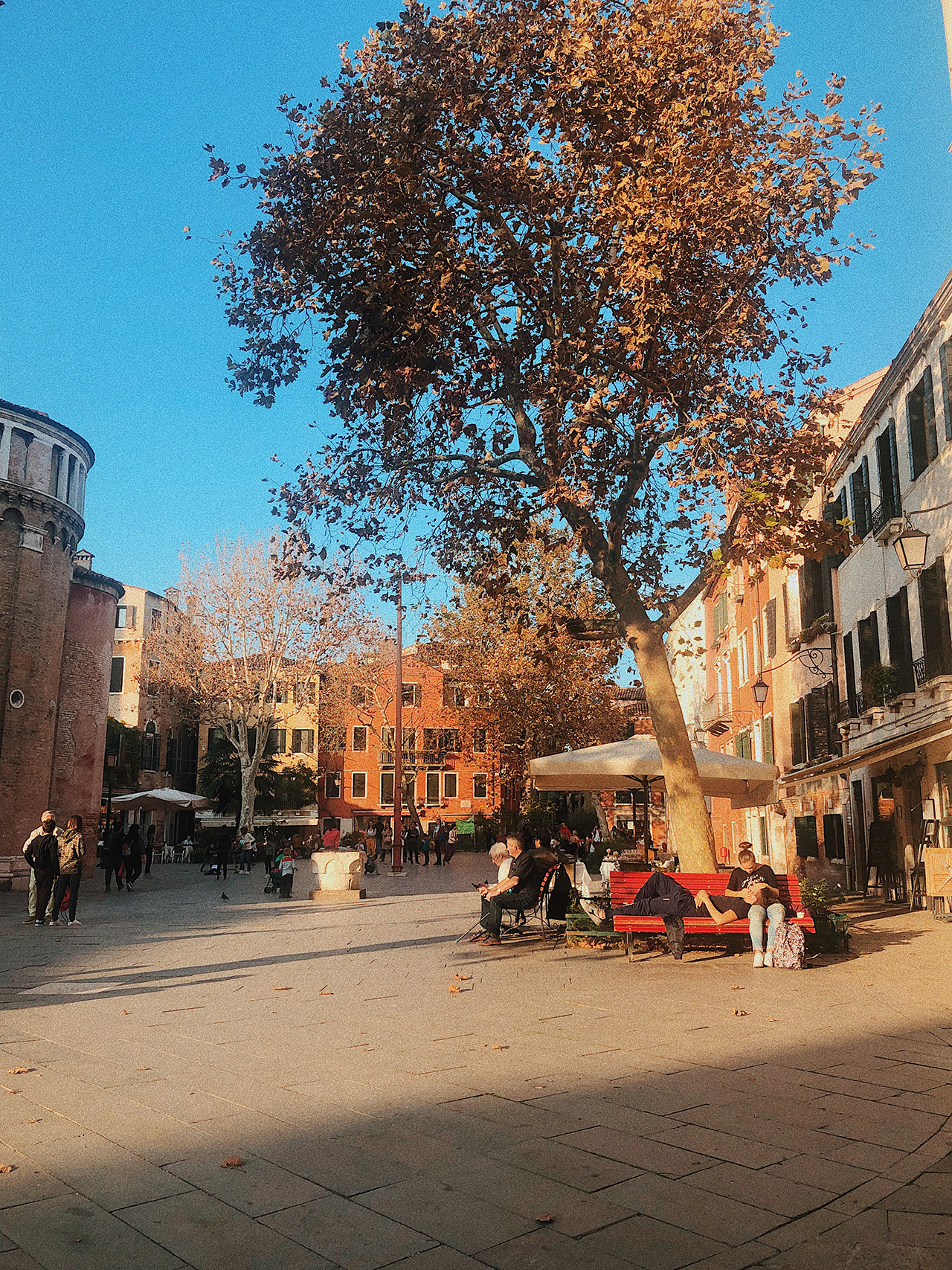 Live the 'Dolce Far Niente' style
Ever since I've seen Eat Pray Love I have been obsessed with this lifestyle. It only seemed fit to adopt this motto during our trip in Italy. So with that in our mind, we often sat down for a coffee, strolled around the little streets while taking in all the new impressions. 'Dolce Far Niente' literally means The Art of Doing Nothing. Even though there's a lot to take in in Venice, also try to enjoy the moment and don't rush through it.

I hope you enjoyed reading about my adventures in Venice. It's definitely a city I'd love to come back to and explore more of. Have you ever been? Let me know!